News
BrandExtract Coordinates Photo Shoot for Southern Ice Cream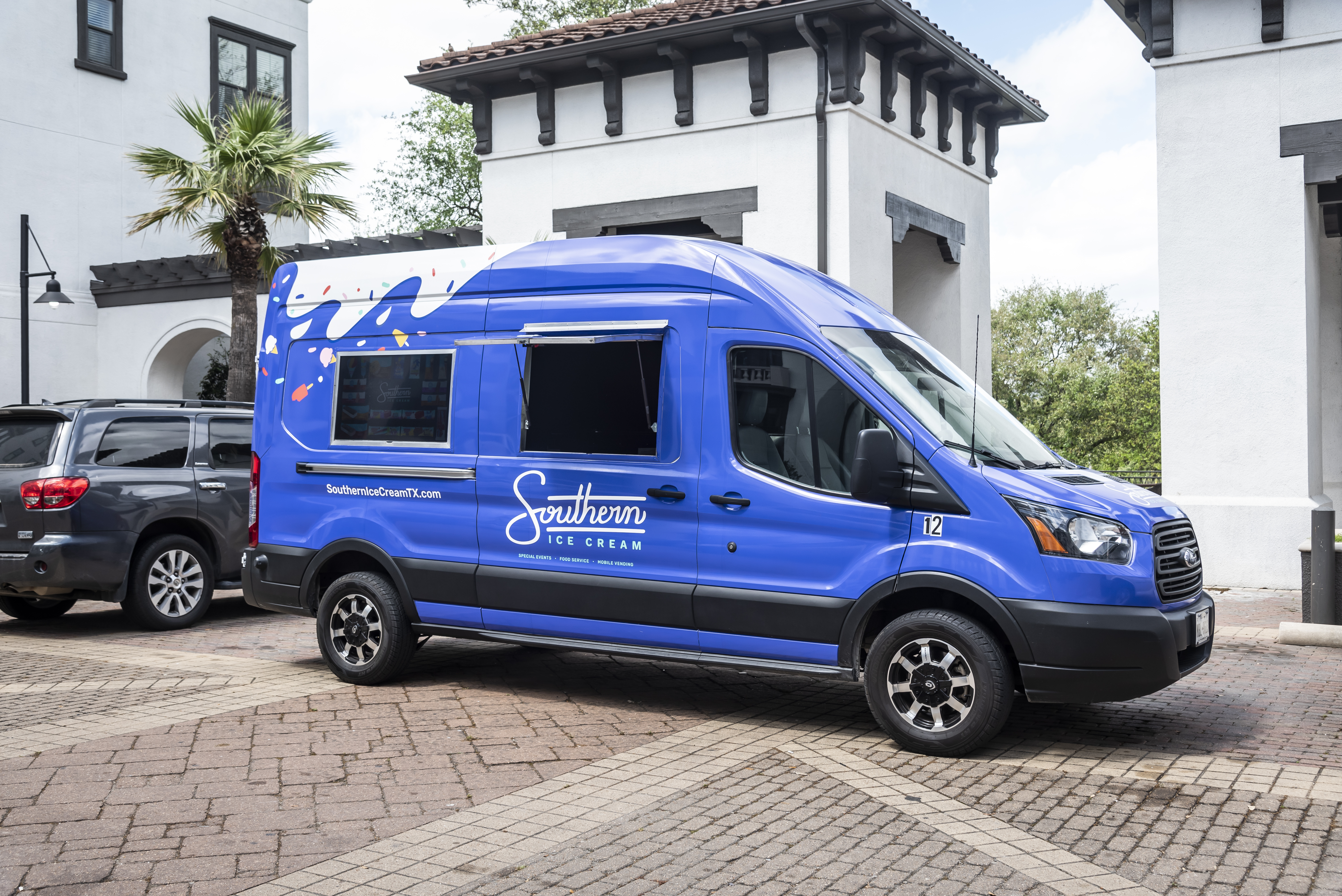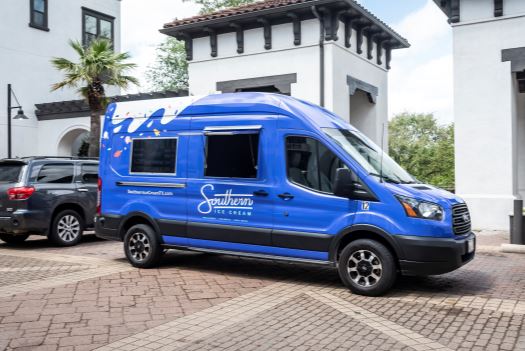 It's already heating up here in Houston, but our team recently had the chance to cool off while producing some stellar photography for our client, Southern Ice Cream. As part of an effort to update their website imagery, the Southern Ice Cream team approached the BrandExtract team to coordinate a photo shoot of customers enjoying some tasty frozen treats on a sunny day.
Frozen Fun
Southern Ice Cream is a Houston-based mobile ice cream vendor that specializes in event catering. BrandExtract helped develop their brand in 2019, and now their bright blue branded vans topped with cartoonish sprinkles and ice cream imagery are a source of delight for patrons of this premier frozen treat distributor.
The company needed some updated photography to showcase their vibrant brand and cheerful customer service, so they approached our team to help coordinate a full photo shoot of their business in action. Below is a small sample of some of the moments captures as Southern Ice Cream served customers on a sunny day here in Houston: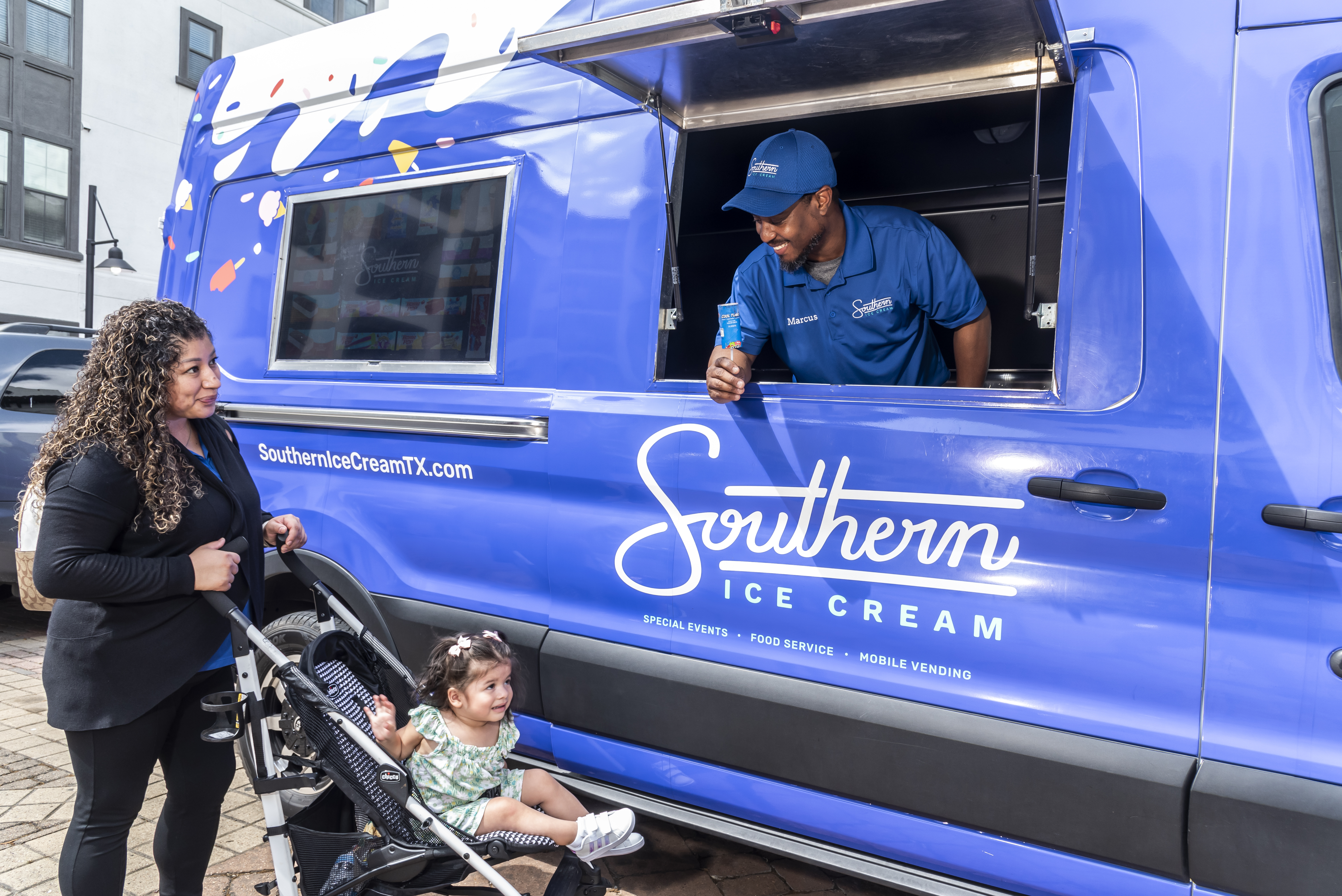 Keeping Cool
Some of our team even got to participate in the fun as extras on the shoot: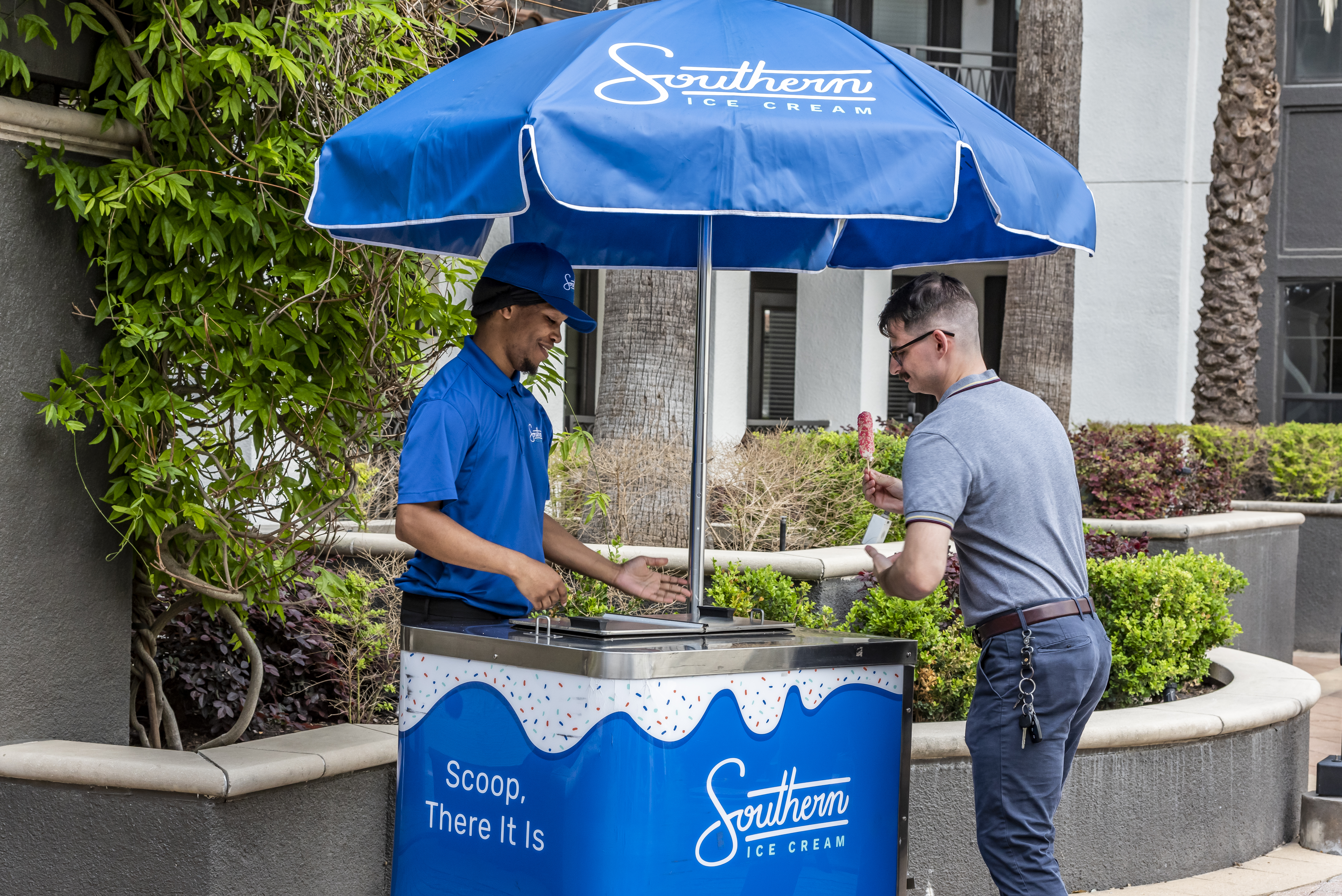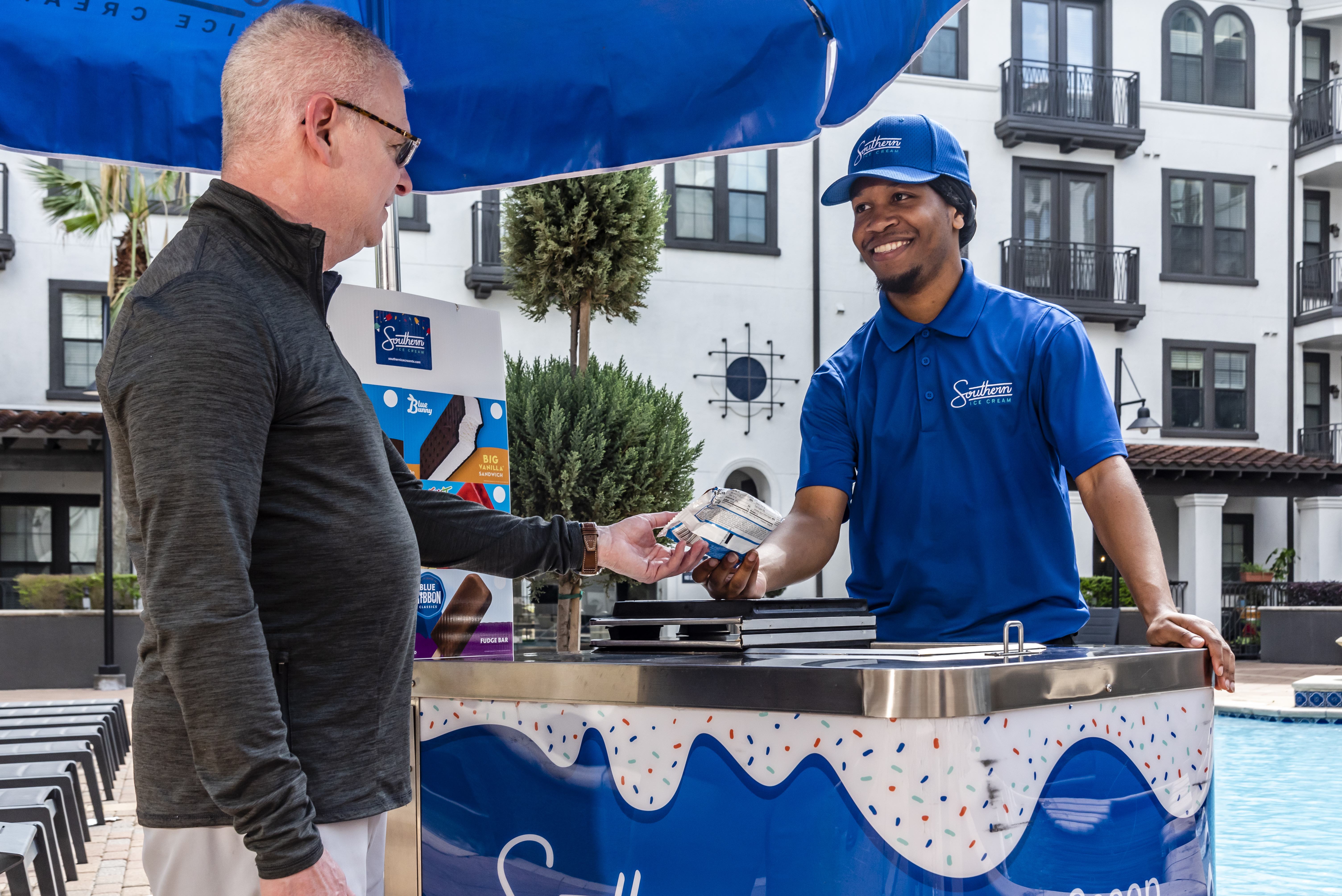 By the end of the shoot, Southern Ice Cream was well on their way to having a litany of fantastic photos to use on their website and social media, and our team was refreshed and re-energized to keep creating powerful stories for brands. Thank you to our friends at Southern Ice Cream; it was a real treat to work with such a Houston staple.
About BrandExtract
BrandExtract is a brand experience firm that guides growing companies and inspires belief in their brands. Through a team of strategists, creatives and technology specialists, BrandExtract helps clients differentiate themselves, deliver on their brand promise, and outperform their competitors across multiple industries.
To learn more about how we're inspiring belief through our work, check out some of the brands we've helped build. If you have any branding questions or might need help with a branding project, we'd love to chat.