News
Bringing Texas History To Life at The San Jacinto Museum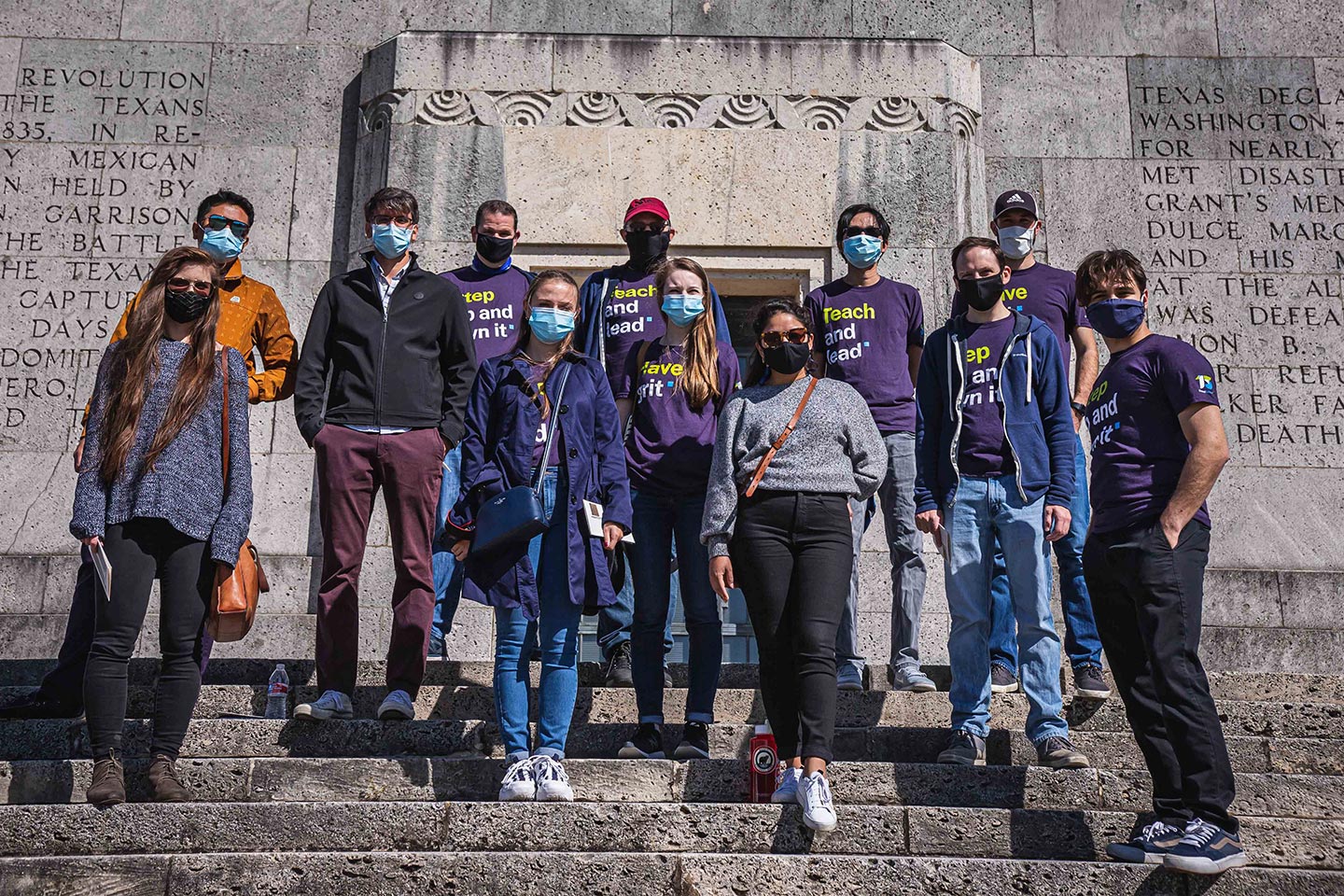 Recently, the BrandExtract team traveled to La Porte, TX, to explore the San Jacinto Monument and Museum. Built in 1936, the monument and museum stand as memorials to the final battle of the Texas Revolution which changed the course of American history: "As a result of the Battle of San Jacinto, almost a third of what is now the United States of America changed ownership. It is one of the most decisive and consequential battles in the history of the United States and indeed the Western world." Our team toured the museum and the historic grounds.

"It was interesting to learn about this important piece of Texas and American history," said Brand Manager, Yana Jones. "The grounds around the monument are beautiful. We walked the battleground and saw the Battleship Texas which is anchored nearby. We're grateful to the museum's team for giving us such an informative tour."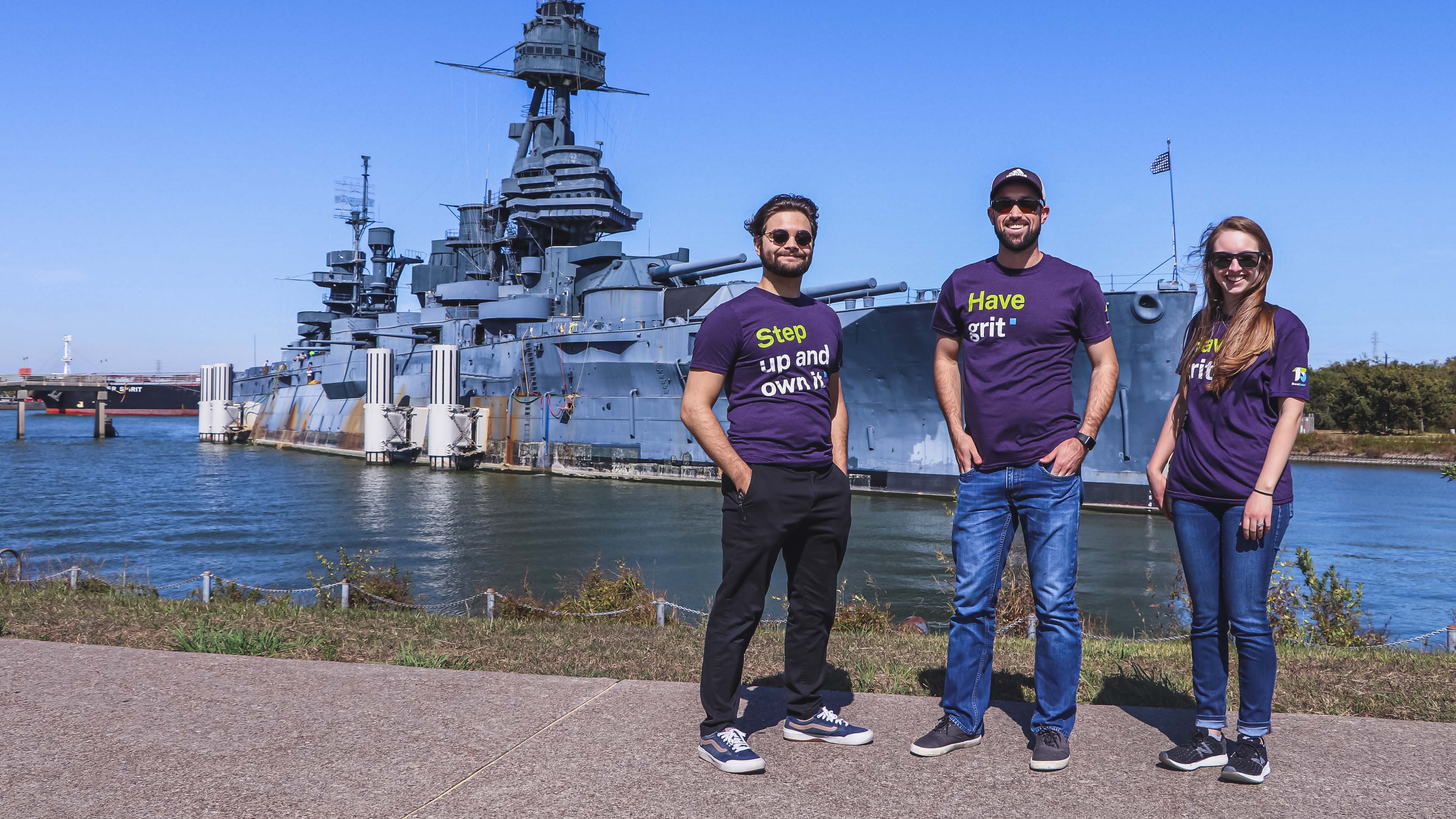 This trip marked the latest chapter in BrandExtract's long-standing relationship with the San Jacinto Monument and Museum, which dates back to 2002. Celebrating our history is an integral part of supporting our community. That's why we've worked for the past 18 years to share this important part of Texas history with a fully modern, interactive experience for students, teachers and the general public.
Using our enterprise-ready web content management system, SAM, BrandExtract has brought many innovations to the website, including a searchable database of San Jacinto veterans' bios, and a searchable digital archive of artifacts not often seen by the public. We also partnered with Earthcam to place a 360-degree digital camera at the top of the monument to give online visitors a chance to survey the battlefield from the highest point.
In 2014, the San Jacinto Monument and Museum website won a Gold Award for Advertising for the Arts & Sciences from the American Advertising Federation, and two Awards of Excellence for Web Development in the Non-profit and Education categories from the Web Marketing Association's international WebAwards.
As we move into 2021, we're excited to work on the redesign of the San Jacinto Monument and Museum website.
"Every time we work on this website it's very rewarding," said Partner and Vice President of Digital, Malcolm Wolter. "It's a way for us to give back to the great community of Houston and to the great state of Texas. It's really an honor to have been trusted with this all these years and we can't wait to get started on the next iteration."
About the San Jacinto Monument and Museum
Housed inside the San Jacinto Monument, the San Jacinto Museum of History is operated by the San Jacinto Museum of History Association - a non-profit organization - in association with the Texas Historical Commission. More than just a monument to those who fought in 1836, the Museum is a gateway to Texas history and culture with special treasures from Mexican Texas, the Texas revolution, and the Republic of Texas. The museum also holds art and artifacts from the Spanish conquest, French Texas, Spanish colonial life, the Mexican Revolution and the Anglo colonization of Mexican Texas.