News
We Teamed Up With Project C.U.R.E to Impact International and Local Communities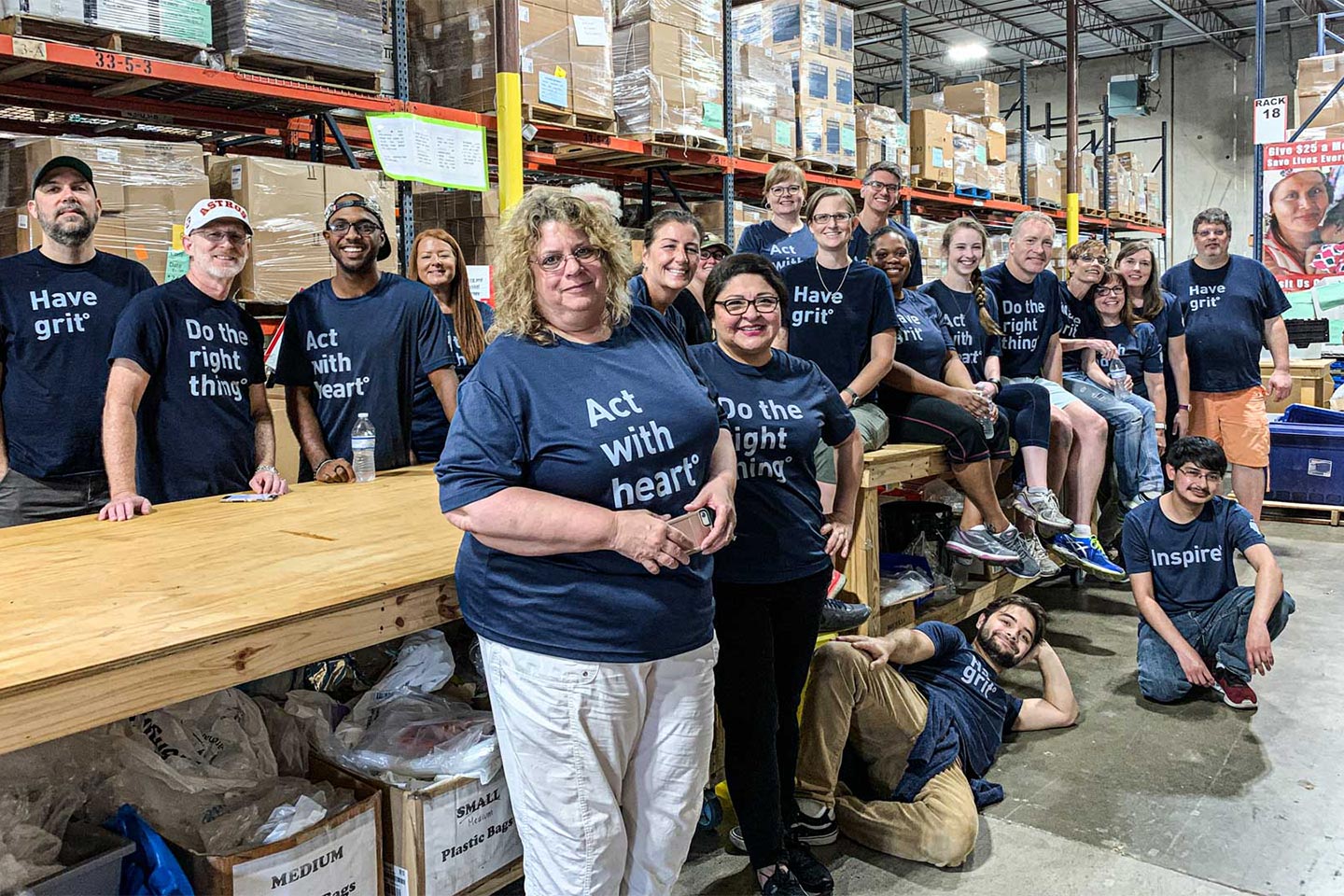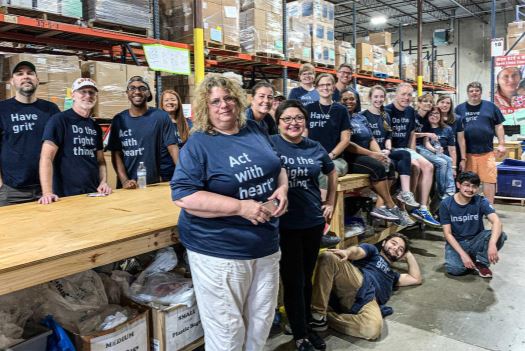 On Friday, October 11, our team stepped away from the office to spend our quarterly service day at Project C.U.R.E. moving and organizing life-saving medical equipment for hospitals and clinics in need around the world.
Project C.U.R.E. was founded in 1987 to help meet the need for medical supplies, equipment and services around the world. They are the largest provider of donated medical supplies and equipment to developing countries, helping build sustainable healthcare infrastructures along the way. Since its founding, Project C.U.R.E. has delivered medical relief for those in need to over 130 countries.
On average, Project C.U.R.E. delivers three to five semi-truck sized containers packed with the medical equipment and supplies each week. Along with that, hundreds of healthcare professionals travel with Project C.U.R.E to treat and train communities in need. They are dedicated to the prevention, diagnosis, and treatment of diseases such as HIV/AIDS, tuberculosis, malaria and Ebola as well as assisting in natural disasters and societal crises.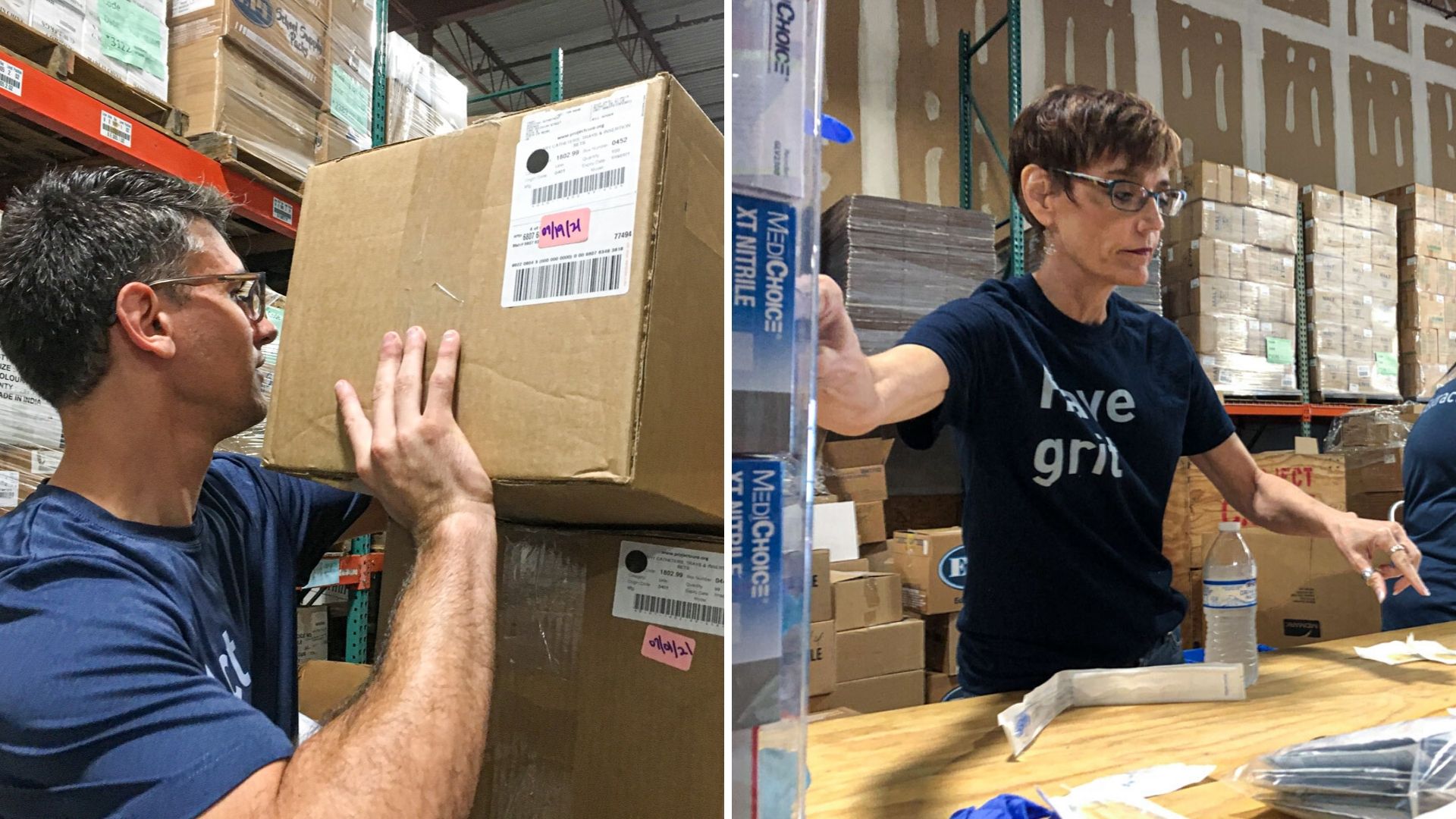 Our team put our fierce organizational skills to use in order to help sort and organize Project C.U.R.E.'s warehouse. Between brand strategists sorting donated medical supplies, developers transporting wheelchairs and designers moving pallets of equipment — our entire team helped Project C.U.R.E. prepare to efficiently ship equipment overseas.
"It's truly rewarding to help a force-multiplying organization like Project C.U.R.E," said Digital Marketing Intern, Michael Pyndus. "The day was a great opportunity for our team to pitch in at a difference-making organization in our backyard."
By the time the day was done, our team packaged $25,000 worth of medical aid. We were proud to help out at Project C.U.R.E. and we look forward to helping them impact even more international communities in the future.
At the end of the day, we celebrated our quarterly Big Head Award, recognizing employees who have exceptionally modeled our five core values: Do the Right Thing, Act With Heart, Step Up and Own It, Teach and Lead, and Have Grit. This quarter our winner was Cynthia Stipeche!
To learn more about our community involvement, check out how we've put our brand experience talents to work for community-driven causes and organizations. All of our team members are passionately engaged in helping our local community. Read about our team members and some of the ways they're inspiring belief through their own service.