For more than a decade, we've rebranded many of Houston's top law firms, including Fulbright, Hughes Watters Askanase, BoyarMiller and others. Now, we're looking back at several of these prominent legal brands to discuss how developing the right identity supported their success.
Law Firm Branding
Attorneys understand the importance of a good reputation, as it's often a crucial factor in their clients' hiring criteria. An effective brand solidifies partnerships and builds trust with clients. It is also a powerful recruiting and retention tool that can inspire pride from your internal team.
Individualism can be a particular challenge for law firms; especially as many partners hope to one day get their name on the door. Brand outlives leadership, which rotates over time. If a law firm focuses on promoting its brand over individual talent, it becomes a tool that unifies the team.
By establishing credibility and trust, a well-known brand also serves as a protective measure against a potential misstep by an attorney and other reputational risks.
See how we have developed identities that reflect the values of each organization and promote brand longevity.
Schirrmeister Diaz-Arrastia Brem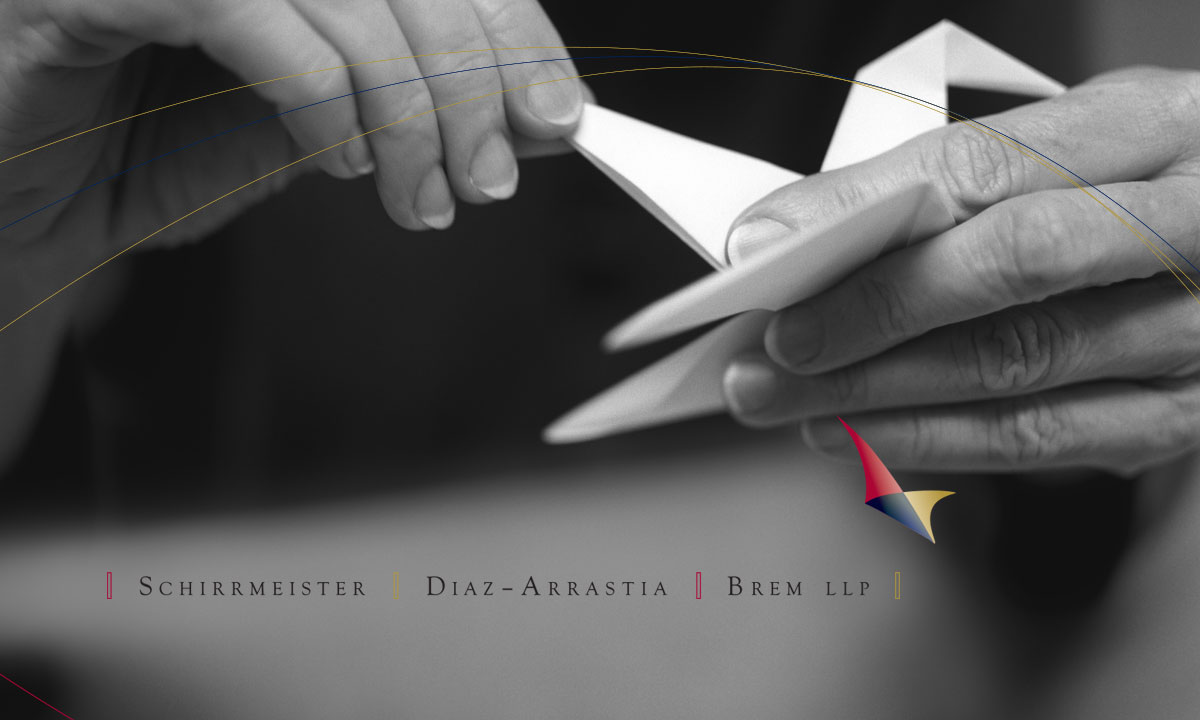 Schirrmeister Diaz-Arrastia Brem is comprised of a diverse group of professionals, many with general counsel expertise and experience. To represent the firm's ability to seamlessly and effectively handle cases across international borders, we based its identity around the tagline "Infinitvs," a latin word meaning "boundless, without limits."
The design formed around the symbolism of origami and the ability to take simple objects or ideas and transform them into intelligent and complex resolutions. The logo depicts a stylized origami bird, which harkens to the firm's agile and multi-faceted approach. The identity we developed captures both the softer, personal feel and the harder, professional tone they wanted to portray, reflected in the crisp edges of the origami and soft folds of color.
Conceptually, the brand identity tells the story of the firm and brings increased consistency to its presence. It provided a platform upon which to build brand equity over time.
Fulbright & Jaworski (now Norton Rose Fulbright)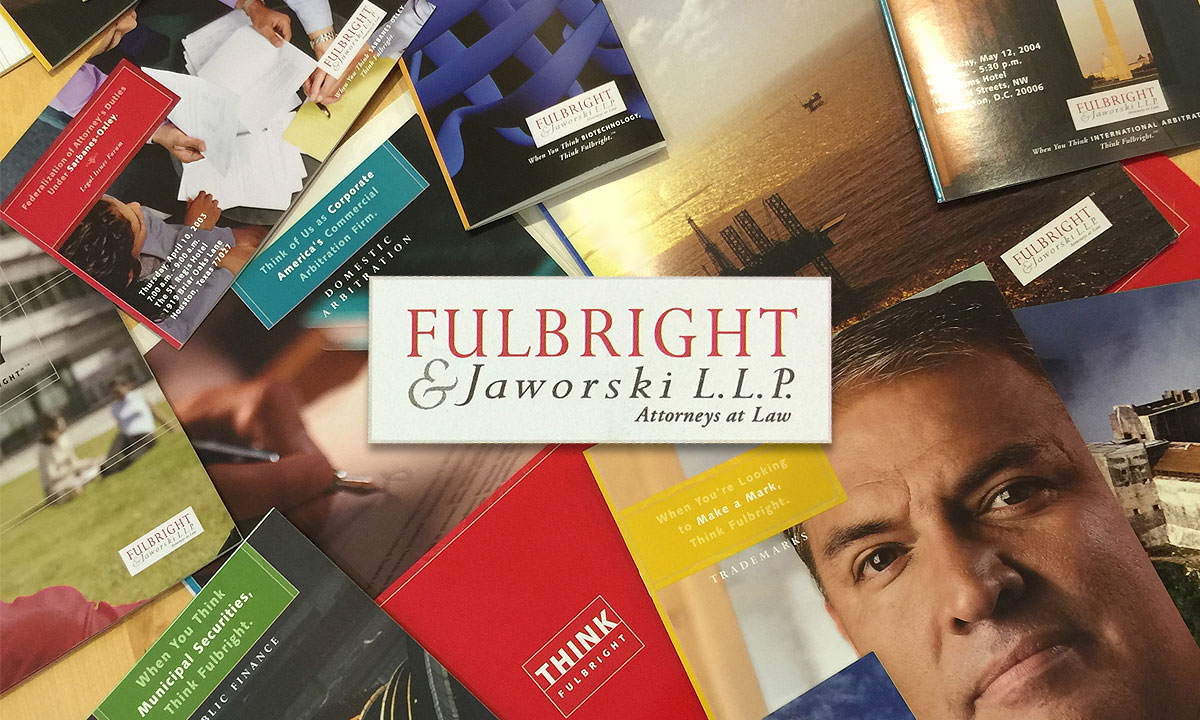 The equity behind Leon Jaworski's name had begun to fade with time, despite his legacy as one of the nation's most prominent and highly respected lawyers. The law firm noticed that many in the industry simply referred to the firm as "Fulbright." Additionally, the long aspect ratio of the mark created weak readability issues when used on sponsorship banners or public environmental graphics. We updated Fulbright & Jaworksi's logo with the goal of increasing the ease of recognition, recall and readability.
To make the identity more compatible with today's technologies and marketing channel needs, we stacked the mark to place more prominence on the Fulbright name. The new logo made it easier for the firm to communicate who they are at a glance, in marketing materials and on the web.
Nathan Sommers Jacobs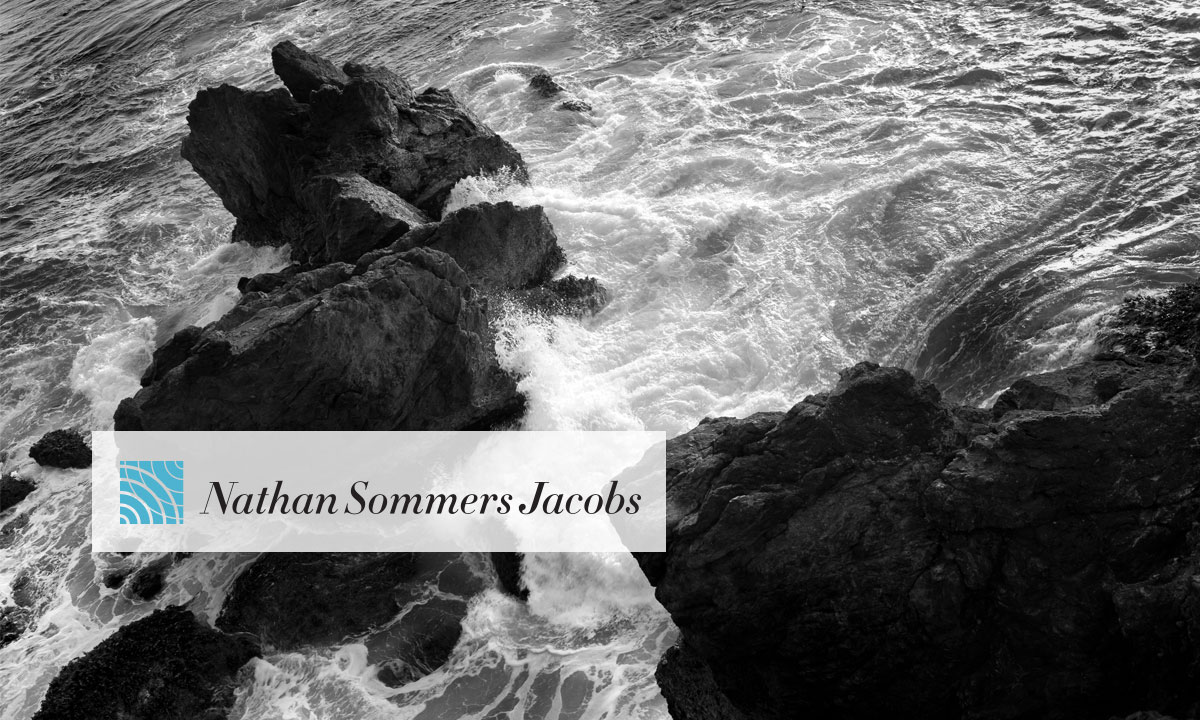 The identity for Nathan Sommers Jacobs needed to communicate its high quality approach to client service and focus on two-way communication. The logo and new tagline, "Accessible Wisdom," speak to the firm's deliberate style of council, guidance and commitment to listening.
Additionally, the logo represents two ripples in a pond coming together. Its design speaks to the shared conversations and collaboration between the firm's partners and their clients. The dramatic, nature-focused brand photography expresses how Nathan Sommers Jacobs uses this convergence of perspectives to guide clients through any business landscape or environment.
BoyarMiller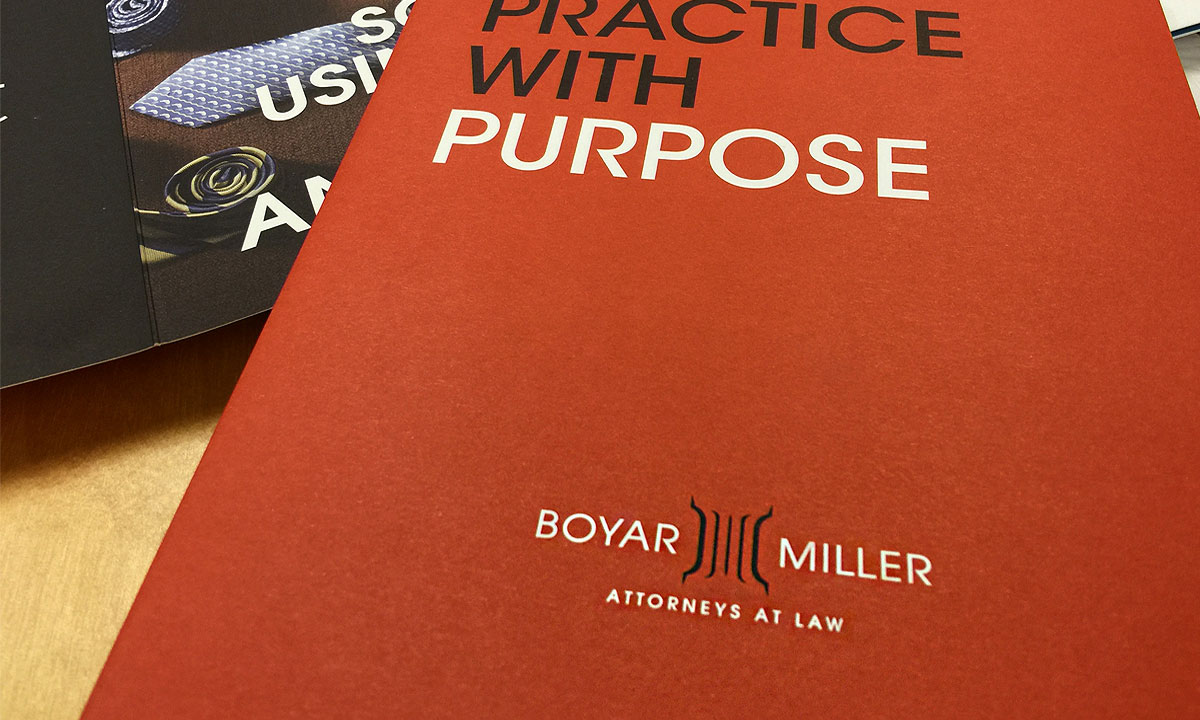 BoyarMiller's strong focus on its core values set it apart from many other law firms. In order to emphasize this differentiator, we helped them bring these values to the forefront of their brand.
In the logo, five elements represent the company's five core values:
Achieving practical business solutions using vision, creativity and expertise
Highest integrity in all dealings
Relentless dedication to service
Sustaining an atmosphere of mutual respect, support and authentic communication
Developing our people to be great professionals
Together, the five elements form the shape of a column, representing that these values are the pillar that supports and elevates the company. The direction and shape of the elements also reflect the notion of two sides coming together. Read our case study for more on our work with BoyarMiller.
Moving Forward
We are proud to have supported many respected law firms in their branding and marketing efforts, including Vinson & Elkins, Susman Godfrey, FosterQuan and MehaffyWeber. We know that plenty of law firms face similar challenges, whether they need to identify and communicate differentiators to the market or create a cohesive identity that still supports and leverages the individual expertise of attorneys. Start a conversation about your brand with one of our strategists to see how we can help you grow.