Article
Cross-Generational Selling: How to Bridge the Buyer Gap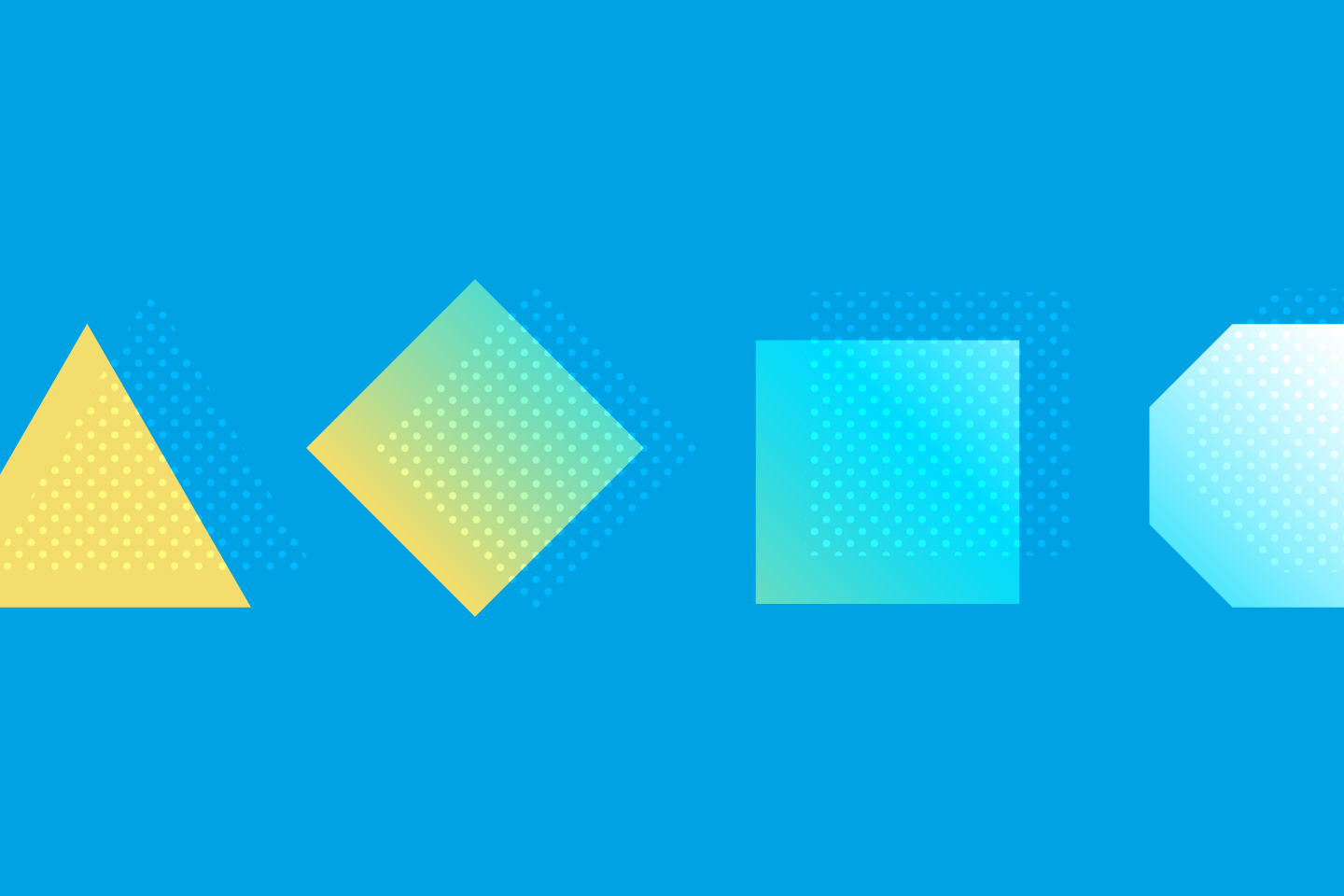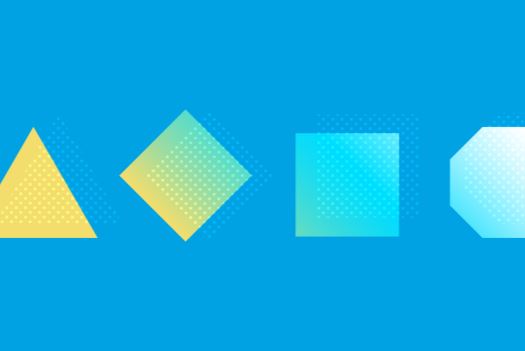 The American workforce is changing and growing more diverse. One of the biggest shifts is generational. The proverbial 'passing of the baton' is happening now – and it's happening fast. Younger workers are not only beginning to make up a larger percentage of the workforce, they're also assuming leadership roles.
Approximately 35% of American workers are Millennials, making up the largest generation in the labor force, according to the Pew Research Center. Millennials in the workforce now outnumber Baby Boomers and Generation X — 56 million Millennials compared to 53 million Generation Xers and 41 million Baby Boomers. And Generation Z isn't far behind, as many are now of working age and are predicted to make up nearly 20% of the workforce by the end of 2020.
Generational Comparison
| | | | | |
| --- | --- | --- | --- | --- |
| | Baby Boomers | Gen X | Millennials | Gen Z |
| Born Between | 1946-1964 | 1965-1980 | 1981-1996 | 1997-2015 |
| Percentage of Workforce | 22.18% | 20% | 22.03% | 27.68% |
| Average Household Income | $77.6K | $85.8K | $69K | $71.4K |
| Average Annual Spend | $548.1B | $357B | $322.5B | $143B |
| Digital Literacy Level | 2 Rating | 3 Rating | 4 Rating | 4 Rating |
| Sources of Information | Television/Newspaper | Television/Newspaper | Social Media | Social Media |
| Preferred Communication | Email, Phone | Email, Phone | Email, Text | Text, DM |
Comparing Buying Habits
| | | | | |
| --- | --- | --- | --- | --- |
| | Baby Boomers | Gen X | Millennials | Gen Z |
| Emotional vs logical? | Logical | Logical | Emotional | Logical |
| Data-Driven? | not checked | checked | checked | not checked |
| Value Peer Input? | not checked | not checked | check | not checked |
| Socially Conscious? | not checked | not checked | check | check |
| Need-Driven? | not checked | check | not checked | not checked |
| Values Nostalgia? | check | not checked | check | not checked |
So how can B2B businesses appeal to audiences across multiple generations? How can sales teams strategically pitch a product or service in such a diverse generational workplace? It starts by understanding the hopes, dreams, experiences, and characteristics of each generation. We've compiled insights into their different buying tendencies and share how businesses can develop targeted personas to most effectively reach each generation and overcome buyer barriers in their marketing and sales tactics.
Baby Boomers
| | |
| --- | --- |
| Born Between | 1946-1964 |
| Percentage of Workforce | 22.18% |
| Emotional vs Logical | Logical |
| Data-Driven | not checked |
| Value Peer Input | not checked |
| Socially Conscious | not checked |
The oldest working generation, Baby Boomers have paved the way over the last few decades in business leadership roles. While many of them are nearing retirement, their experiences and opinions are still valued within their respective fields. So it's still critical to understand their purchasing habits and barriers when it comes to marketing or selling.
According to a Business2Community report, Baby Boomers spend a total of $548.1 billion annually with around $70 billion coming from online shopping. Despite being the biggest consumers of traditional media, Baby Boomers are becoming more and more tech-savvy and digitally literate. As one example, it's estimated that 90% of Baby Boomers have a Facebook account.
So what influences Baby Boomers' decisions? Unlike the other generations, Baby Boomers tend to trust their own analysis when it comes to purchasing. Rarely do they seek advice from colleagues. Instead, they trust their own experiences and gut reactions, especially when it comes to big decisions. A study by IBM found that 44% of Baby Boomers trust their own experience when researching a product; another 40% would use their own organization's data; and another 37% would use independent research when making a purchasing decision.
As you can see, some Baby Boomers will do their own research on a product or service. Most will still put in the time to gather intelligence about your brand upfront. Forbes reports that 60% of Baby Boomers read blogs and online articles for information and another 70% enjoy watching videos about products and services. As the world shifts to digital, many Boomers are adjusting to stay connected to their communities and the world at large.
One important note: the characteristic Baby Boomers value most in brands is quality of service, which is often rewarded with lasting brand loyalty. In the IBM study, 42% of Baby Boomers listed the "ability to respond quickly to a request" as their top priority for doing business with a vendor. Speed has always been a way for brands to differentiate; among Baby Boomers, it's critical.
Takeaway
Baby Boomers trust their gut reactions. When marketing or selling to members of this generational group, focus on establishing trust. Paint a clear picture of your product's features, your value proposition, and be specific about how your goods and services will benefit them. While Boomers are still strongly entrenched in traditional media, don't count out their growing use of online platforms. Develop an online presence that addresses their information needs quickly and minimizes friction. Finally, be sure to reward them with expedited response times.
Generation X
| | |
| --- | --- |
| Born Between | 1965-1980 |
| Percentage of Workforce | 20% |
| Emotional vs Logical | Logical |
| Data-Driven | check |
| Value Peer Input | not checked |
| Socially Conscious | not checked |
Gen Xers hold 51% of the leadership positions in business and share many similar traits as Baby Boomers. Both value traditional media; both use Facebook as their main social media platform; and both lean on their own impressions and analysis when making a purchasing decision. Yet there are some key differences.
Generation X is more tech-savvy; 95% of Gen Xers are on Facebook and 72% use the internet to research brands. And unlike Baby Boomers, Gen Xers prefer to rely on data when making purchasing decisions. They favor independent studies and research for extra insights into brands: 64% of Gen X employees thought good decisions require a variety of input and 63% believed analytics were important for making decisions (IBM, 2015). And with that data comes a need for security: Gen X's are very security conscious and need to know that their data is safe.
Gen Xers are the most loyal of all the generations, with up to 70% willing to stick to one brand they know. This also plays into how Gen Xers shop for potential vendors. Two characteristics Gen Xers look for in potential business opportunities are superior reputation and industry expertise. But their biggest priority when seeking potential vendors is customer satisfaction. It is estimated that 44% of Gen Xers look at how well companies deliver on customer satisfaction when they make a purchasing decision.
Takeaway
Generation X values data. When marketing to them, be sure to offer plenty of proof points and case studies to back up your offering. To inspire loyalty, develop personalized messages and experiences to reward them for continued use of your goods and services. Make sure your online presence is robust and secure and be transparent about how you manage data.
Most importantly, emphasize your customer experience and product support. Prove you can deliver on your brand promise.
Millennials
| | |
| --- | --- |
| Born Between | 1981-1996 |
| Percentage of Workforce | 22.03% |
| Emotional vs Logical | Logical |
| Data-Driven | check |
| Value Peer Input | check |
| Socially Conscious | check |
Millennials are no longer the up-and-comers. Millennials have surpassed Baby Boomers as the largest living adult generation in the United States. They also now make up the majority of the US's workforce and spend around $322.5 billion annually.
Millennials share many attributes with Gen X and Baby Boomers. Millennials are self-focused like Baby Boomers, and value data like Gen Xers. Where they differ, however, is in their decision-making process.
Millennials don't make decisions in a vacuum. Instead, they rely on the input of friends and colleagues. It's reported that 36% of Millennials' purchasing habits are influenced by their organizations' data analysis, another 36% comes from recommendations by family or friends and 34% from their own personal experience with or impression of the product or service, (IBM, "To buy or not to buy,").
Millennials are also a vocal generation when it comes to their experiences with brands. Millennial Marketing reports that 70% of millennials feel a need to report on a brand experience as good or bad. Social media is a huge driver for this generation, especially Facebook and Instagram. Millennials enjoy interacting with their favorite brands on social media and using social platforms for customer service.
Similarly, user-generated content is also appealing to this group as it builds a sense of belonging and community. You'll also be hard-pressed not to find a Millennial with a smartphone and using the latest technology. In fact, Millennials are reported to be 2.5x more likely to be early adopters of technology than other generations.
Takeaway
Millennials need confidence in their purchasing decisions. It's not enough to just present data, you need to reassure them that buying your product or service is the right call. The best way to do this is by building a positive customer experience and a strong brand reputation. That means you need to make sure you have a viable marketing strategy that demonstrates your value to Millennials and their peers and colleagues. You also need to offer plenty of ways for Millennials to engage with your brand and let their voices be heard.
Gen Z
| | |
| --- | --- |
| Born Between | 1997-2015 |
| Percentage of Workforce | 27.68% |
| Emotional vs Logical | Logical |
| Data-Driven | not checked |
| Value Peer Input | not checked |
| Socially Conscious | check |
The youngest generation in the workforce, Generation Z (Gen Z) is a sleeping giant. Gen Z is estimated to make up 40% of all consumers. Furthermore, Gen Z is the most diverse generation with 52% being White, 25% being Hispanic, 14% Black, 6% Asian and 5% identified as 'other'.
When it comes to the media, the IBM study, "Uniquely Gen Z" found that 74 % of Gen Z spend most of their free time online, with, some spending up to 5 hours a day online. For them, social media is the gateway to engaging with their brands, and using the internet to shop is second nature. However, unlike other generations, Gen Z is much more skeptical of advertising, and won't buy into brand loyalty without certainty of a brand's authenticity.
Like Millennials, Gen Zers also want security. It's reported that 61% of Gen Z said they wanted brands that offer secure data storage and protection and another 43% wanted clear terms and conditions, (Forbes, Move Over Millennials). And like Millennials, they will also depend on peer recommendations when it comes to decision making.
Gen Zers are also social and environmentally conscious. In fact, 62% of Gen Zers would pay a premium price for brands that invest in sustainability. That means you need to be able to show how your brand not only does good for its customers but also for the world around it.
Takeaway
While Gen Z is still young in the workforce, they have tremendous influence. Like Millennials, you need to make sure you can offer them an authentic and safe brand experience. And with their tech-savvy mindset, ensure your digital strategy is on point. Similarly, consider demonstrating how socially conscious you are through your content or ESG reporting. The key: make sure you are genuine in your efforts, as any sign of dishonesty could spell disaster.
A Few Extra Insights
Know your audience and you'll be able to nail your messaging. If you might need help with your messaging and positioning, we'd love to chat. If you want to learn more about rebranding, check out these resources: