Article
Brand Strategy: How Branding Drives Real Business Growth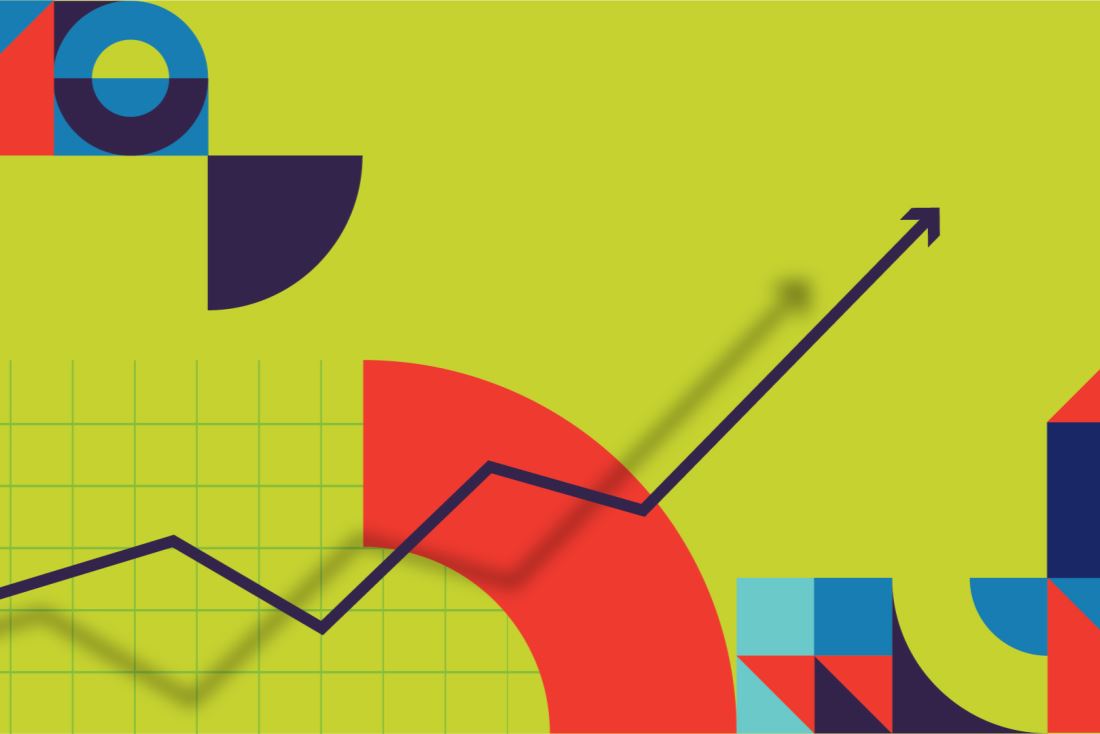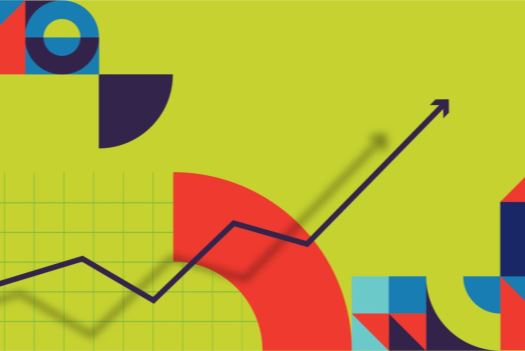 In a Harvard Business Review article penned by American Entrepreneur Dan Pallotta, one short sentence succinctly captures the essence of branding: "Brand is everything, and everything is brand."
Buyers have gained the upper hand in the buying/selling process, empowered to make informed purchase decisions and leaving solution providers with the task of earning their business.
Which makes the role of brand strategy, more than ever, a vehicle for real business growth.
A strong brand is designed to get people to buy more, pay more, make quicker purchase decisions and stick with the company until they become brand advocates.
Consider companies that garner positive media coverage as market leaders, whose customers line up for their products in droves ahead of every new launch regardless of cost. Apple's iPhone X, the $999 smartphone selling at an exponential rate, is one.
In a business-to-business (B2B) context, the artificial intelligence solution, IBM Watson, is another. Companies are investing in Watson to become more efficient and competitive in the marketplace – two objectives seamlessly repositioned as key strategic benefits in IBM's messaging.
Apple is an example where strong branding drives the motivation to purchase and alleviates concerns related to product pricing.
IBM, a brand that had lost relevance, now combines strong branding with investment in research and development (R&D) to drive the motivation to purchase and set premium pricing.
Not every company will become a household or industry name, but strong branding is an avenue for companies to thrive despite challenging market dynamics.
Whether you face slowing market growth or investor concerns over lower profit margins, strategic branding offers multiple opportunities to meet and exceed business objectives. Let's take a deep-dive into the business value of branding.
Buyer Willingness to Pay
The value of perception is very measurable when it comes to product pricing. When two companies sell a near-indistinguishable product, the one with a stronger brand will be able to preserve or even elevate the price point.

Whether you're in professional services, manufacturing or distribution, the level of buyer willingness to pay is influenced by the strength of your brand and directly affects market share.
When B2B companies lose to competitors, in most cases, the primary reason is not price. The weaker the brand, the harder it is to win business regardless of price. And the lower the price, the more questions it raises in the buyers' minds.
Buyers want to purchase from strong brands at a price they consider to be equal to or slightly less than their perceived intrinsic value.
And the intrinsic value of your service or product is set by your brand's ability to consistently communicate what buyers care about most (not what your company cares about).
The most common mistake made by brands with weaker reputations lies in the messaging. They tend to focus on features and functions of the product or service instead of why it matters or what's in it for buyers.
Positioning your brand's messaging toward the buyers' interests enables you to build up substantial equity within their minds that you have a truly better product or service.
Sales Cycles
People are more likely to trust a brand they're familiar with or have at least heard about. They don't feel as compelled to ask as many questions or conduct as much research, as they would for a brand they don't know.
With a strong brand, you can guide prospects through the buyer's journey more quickly – from the awareness stage to the consideration and decision stages. In other words, you can collapse purchase cycles.
Let's say you're a professional services firm with a request for proposal (RFP) out, and the prospect recognizes your firm due to strong brand awareness, newsworthy industry achievements and a third-party referral.
Because your firm has worked hard on delivering your brand promise to the marketplace, there's a much better chance of getting that RFP signed without going through a three-stage bid. Buyers like safe decisions, so trust and credibility are key.
When it comes to shortening sales cycles, you can test and see correlations between the quality and awareness of your brand. More sales, more time saved and more revenue are core ingredients for faster cash flow.

To reiterate an earlier point: a strong brand is designed to get people to buy more, pay more, make quicker purchase decisions and stick with the company until they become brand advocates.
Cost to Market
Over time, better-known brands can find themselves in a position to spend less on marketing and advertising. And you don't need to be the biggest player in the industry to have a strong brand and established market presence.
In certain industries where companies' reputations precede them, it's substantially costlier for newcomers to acquire market share from brands already well-seeded in the marketplace.
This especially holds true if your company operates in an industry experiencing unprecedented disruption. While agile startups have found gaps in the market and created a compelling case for their new offerings, a well-positioned brand can still retain loyalty among its customer base.
When facing disruption, you must reassess your brand and often adjust your value propositions if not your services or products. You can protect your strategic position from new entrants, continue driving sales, sustain strong profit margins and address the very gaps that gave said startups a platform to compete.
You can even diversify your offerings or collapse them into more compelling solutions or bundles. Doing so can offset the noise caused by new competition and offerings.
The same can be said for markets not facing disruption. Simply refreshing or reshaping your brand can garner unprecedented attention and reasons to buy more, especially if your competitors have become complacent and aren't protecting their brands
Recruitment & Retention
Strong brands are a tremendous help for talent acquisition and retention. The time to recruit, for example, has a very tangible cost attached to it. The longer it takes to source the right talent for specific positions can equate to lost revenue.
A strong brand enables you to fill open roles more effectively and affordably. And the culture that delivers your brand can affect the salary your company offers as well as the skill level of potential candidates.
Let's take the example of digital talent, which is in high demand across multiple industries. One of the challenges lies in trying to differentiate a company from the major players the likes of Google, Amazon and so on.
The digitally-savvy often dream of working for heavyweights at the forefront of product and tech innovation. So why would they work for a manufacturing firm with considerably less clout in the marketplace?
This is where branding plays a vital role – as a strategy for your company to resonate with digital highfliers and articulate the true benefits of working there. The same can be said for many in-demand skills such as legal, engineering, medical and so on.
From a retention perspective, branding is key to building internal loyalty. Employees who believe in your brand are far more engaged and likely to perform well in the short- and long-term. And, perhaps more importantly, they will become advocates ready to champion your company's values every day.

Over time, if left unattended, a brand can erode and fail to measure up to its former stature in the marketplace. This can adversely affect recruitment. On the other hand, maintaining a strong brand helps you recruit the best candidates, ensuring your talent pool remains potent with each generation of new hires.
Mergers and Acquisitions (M&As)
M&As represent the longer-term business value of branding, positioning your company for sale at a premium.
Weak brands are vulnerable to being snapped up at a discount by the bidding party. But a brand that successfully differentiates your company can trigger its sale price to skyrocket in the wake of an acquisition bid.
The bidding party will essentially pay for your brand, not merely your company's IP or various product trademarks.
Taking a page from the M&A scene in Texas, Houston-based IT services company, Techcess Group, was acquired by All Covered, a division of Konica Minolta Solutions, in 2015. The company had already solidified its reputation as a reliable and innovative solution provider through 18 months of rebranding and service enhancements.
The results were staggering. All Covered paid a substantial premium over market price for the brand and sales processes developed through Techcess' rebrand.
Branding is not only about improving the perception of your company but also making the business itself more valuable. The branding process evaluates the customer journey and touch points while improving operations and sales.
Investment in branding is marginal compared to the returns because people will pay more for a brand they trust and love.
A Few More Insights
If you want to learn more about building a brand strategy, we're happy to chat. We get questions all the time about branding, so we shared what we've learned over the years in these 7 frequently asked branding questions. To learn more about the keys to determining your successful growth, check out how to measure your ROI.