Article
How Strong Brands Thrive During the Great Resignation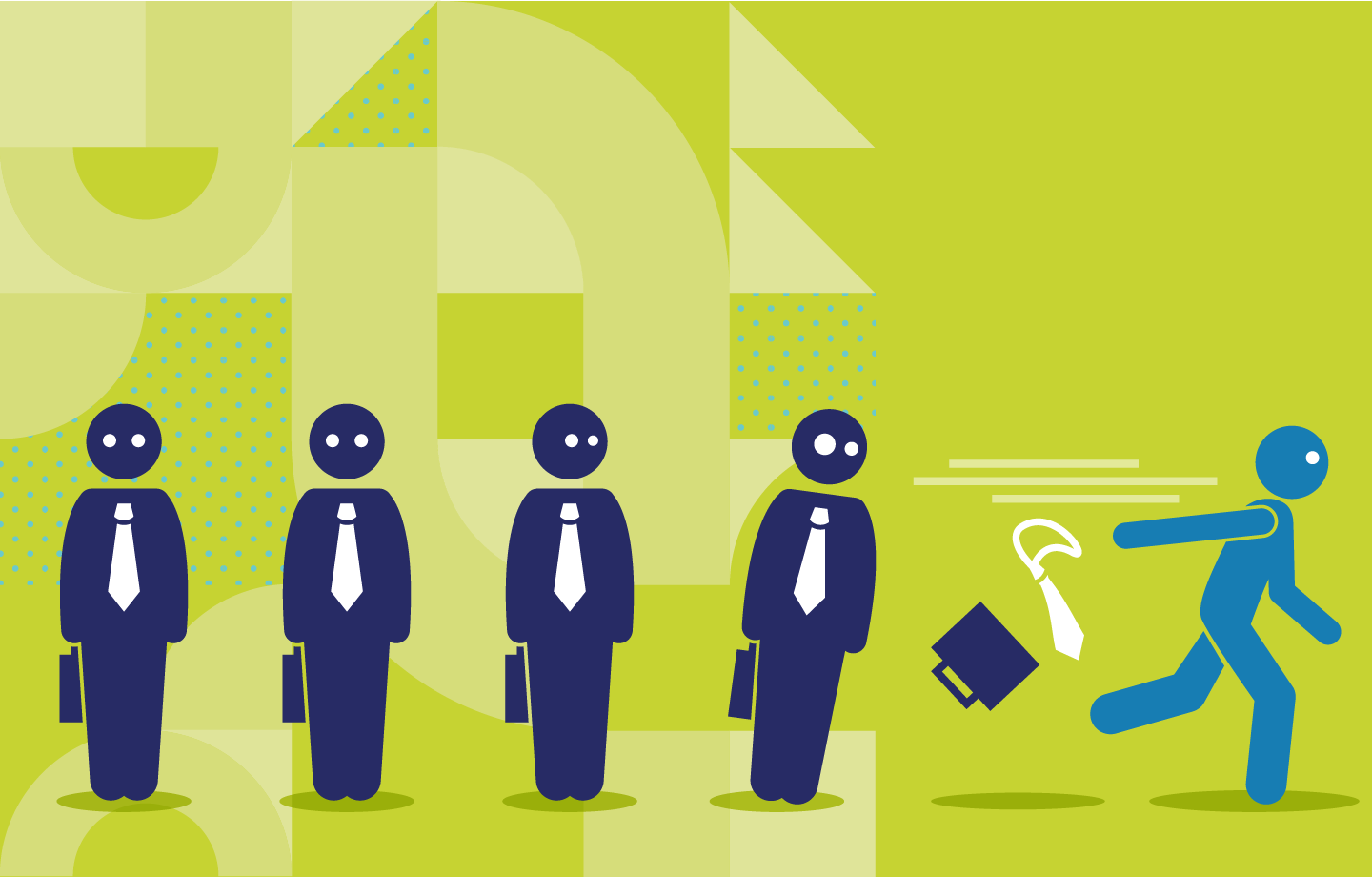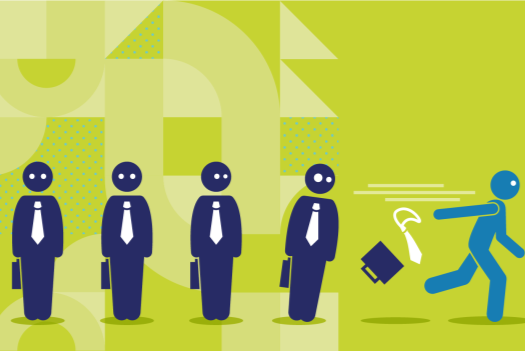 No matter how strong you thought your brand was going into the pandemic, it's facing more challenges today than it ever has. Even for companies that have seen growth, built great relationships and have a story of success, new forces are putting their brands in a precarious position.
Brands are now struggling with conflicting messages and financial pressures from all sides, making it hard to make confident decisions and to clearly define brand value and strategy to all stakeholders. In a world where everyone's expectations are different, it's extremely difficult to connect with each employee's unique expectations.
In turn, even employees at the best companies are more open to other opportunities than they've ever been. This is likely due to confusion caused by mixed internal strategic messaging, a lack of clarity about where they fit in the organization and a growing number of more visible high-quality job opportunities.
While many things about the market are changing, there are reliable ways to ensure your brand survives and thrives during the Great Resignation and other monumental transitions. Read on to learn how your brand can weather the shifting tides of the market and emerge stronger than ever.
Brand Integrity: What Has Changed?
It's easy to say that everything is different now, but is it? People have always wanted to be respected, to be heard and to understand their opportunity for growth and security. That hasn't changed. What has changed are their expectations of the business to provide that growth more clearly and emphatically than ever.
In the past, employees provided loyalty with seemingly little in return. Now, clarity around growth opportunities and the promise of reasonable security are the currency for loyalty. This takes confidence from leadership and a clear message about where the brand is headed.
Hopefully, your company is building on a history of doing good. Whether it's the impact your organization has on its clients, the quality of the work or the good you're doing in the world, companies need to be deliberate about the impact they have so staff knows they're making a difference.
As a branding firm, we've always said that the best defense against negative positioning is having a history of good work for the world to see. When you have a solid foundation of treating your people with respect, it makes you far more resilient to inaccurate depictions of your brand.
Brands that have been good to their people are more likely to get a pass on perceived mistakes than brands that haven't, but your team also isn't as forgiving or understanding as they once were. The pandemic has shown people that they have other options, and they won't be afraid to look elsewhere for an organization that better meets their needs.
People who have left their jobs for other opportunities during this mass movement sometimes have regrets, but most are happy with their decision. Either way, people are more willing than ever to make the jump and see if another organization is offering something that better aligns with their personal and professional goals.
Adjusting to Changing Expectations
Evaluate the benefits your company offers—are they still sufficient for your team's needs? Many benefits that were great before might not meet the standard that your team members are looking for now. Expectations of time, work/life balance, compensation and freedom have changed dramatically.
Even an organization of outstanding people and high-achieving workers has needs that have to be carefully monitored. In fact, if your people are passionate and exceptional at their jobs, they may be feeling the pressure of burnout and stress even more than at the average company.
As a leader, you have the power to manage time for others so that work doesn't feel so relentless. Tell your people to take a break, and keep up with their bandwidth to ensure they're feeling heard. This, along with showing genuine gratitude and sharing your vision for them and the organization is critical to keeping the team healthy and engaged.
The challenge for leaders is that it's harder to be confident in decisions about growth (raises, bonuses, investment, equipment, etc.) than it has been in the last two years. Combine that with rampant inflation, and you have unsure leaders and unsure workers serving unsure customers in an unsure market. This makes it hard to manage expectations and clearly position your brand in that environment.
In a time where nothing is normal and everything seems to be in flux, consistency about the right things is absolutely critical. Reinforce a strong internal brand by showing there is opportunity for your people to grow and thrive at your company.
Showing Opportunity for Growth
Building a strong internal brand starts with having a clear idea of the success you envision for your company. You can then spend time thinking about how to achieve that vision, and deciding the steps you need to take to bring it to reality.
Once you have a solid plan for growth, communicate that vision with your team. Regular, consistent communication about where the company is headed will help people have a better idea of where they fit in the shared success of your brand. Your team will be more personally invested as they feel more like a part of something that matters to them.
You should also have in-depth, direct conversations with your people about what they aspire to do with their careers and lives. This requires managers that communicate and listen regularly, and genuinely understand what they want out of working for your company. Whatever you can do to reasonably meet those needs will work wonders towards establishing an ironclad brand internally.
At the same time, it's important not to overreact to one-off conversations, or short-term shifts in sentiment about your brand. These conversations should consistently happen over long periods of time to help you gain a deeper understanding of what your team wants to gain from working for your organization personally, professionally and emotionally.
All of these measures help to paint a clear picture of the future for your company. It gives team members an idea of what they can expect from the brand, and builds interest in bringing that vision to life. In turn, employees feel more connected to your vision and in control of their careers.
Building for the Future
Working to build your internal brand shouldn't just be damage control during huge shifts like the Great Resignation. It's about finding sustainable ways to make your business better for your team and still be viable.
Work to find your vision for growth. If there isn't one, what is your expectation for turnover? Sometimes it's inevitable.
Think about how you want the outside world to see your brand. No matter how much your people love your organization, the external negative image will inevitably outweigh the internal positives. Once you've established a strong internal brand, think intentionally about ways you can share that positive message externally.
Your team needs to be proud of where they work and today, that includes external sentiment about your company. Part of that is their ability to share your brand externally with their friends, family and peers.
As things start to settle, consider how you will align pay, work, culture and customers to meet the needs for both your business and your team. These conversations are an ongoing process towards ensuring that your brand can keep up with an ever-changing marketplace.
The Great Resignation is an industry-altering phenomenon, but there will be others like it in the future. When it happens, you will be happy to have a sturdy brand infrastructure in place to address changing needs and expectations.
A Few More Insights
Hopefully, this article will help you align your corporate and brand strategies to generate long-term success for your team and extraordinary loyalty.
For further insights about growing your brand through major change, reference some of our other resources:
If you have any questions about crafting a successful brand, don't hesitate to reach out.