Article
Why Branding for Aesthetics Won't Save You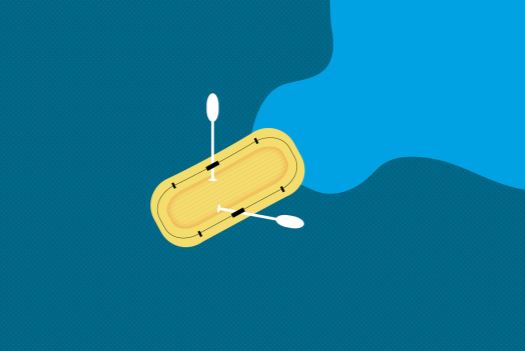 As the old saying goes, "You can't put lipstick on a pig." Sometimes, appearances can be deceiving, and external change isn't enough to address the root of a problem. Superficial changes won't change a flawed essence. Over the years, we've witnessed some major visual rebrands that only addressed surface-level issues and weren't enough to avoid bankruptcy or other business-related failures.
Branding for aesthetic purposes can't save a company that doesn't inspire belief within its customers. While a brand's visual identity is certainly a factor, there is much more to a brand than aesthetics. While a brand is intangible, it's arguably a company's most important asset because it's the doorway through which your audience is introduced to who you are, what you believe, and what products or services you offer. Ultimately, brands are what get people to buy more, for longer periods of time at higher prices.
A successful rebrand begins with the essence of a company – its mission, vision, and values – and applies that to all aspects of the business. If you visually rebrand without addressing core issues such as brand perception, messaging, and positioning, you won't be able to deliver on your brand promise.
Visual Rebranding Won't Save a Sinking Ship
According to CMI and the Marketing Profs, approximately 90% of B2B marketers listed brand awareness as their top goal, with sales and lead generation following closely behind. Without hyper-awareness of their own brand, marketing leaders can't effectively market to their target customer base.
Think of it this way: The primary purpose of a ship is to transport passengers across the ocean. However, the rotting planks of the ship must be replaced before it can sail again. No matter how much paint the boatwrights apply or how many bells and whistles they add, the ship remains unseaworthy.
Identifying the value of the brand to customers should precede any attempts to develop a visual identity. The vetting process should include core issues that prevent the current brand from promoting sales and winning over customers such as positioning, messaging, and internal branding.
Examples of Failed Rebrands that Didn't Save the Company
Rebranding is not only about improving the perception of your company but also about making the business itself more valuable. A successful rebrand focuses on aligning marketplace perceptions, improving processes, and increasing stakeholder ownership.
Sometimes, a rebrand is necessary. Companies may want to introduce a new look and feel as a form of change management. However, some companies only invest in the aesthetics of the brand and ignore addressing issues that will devalue their brand in the long-term.
RadioShack
In 2008, RadioShack tried to evolve and distance itself from the antiquated days when radio was the primary form of entertainment in homes. RadioShack also wanted to tap more into the wireless market, and target more tech-savvy customers. Lee Applebaum, the company's chief marketing officer, decided to rename the enterprise as "The Shack" for all marketing efforts.
"Trust is a critical attribute of any successful retailer, and the reality is that most people trust friends, not corporations. When a brand becomes a friend, it often gets a nickname — take FedEx or Coke, for example. Our customers, associates, and even the investor community have long referred to RadioShack as 'The Shack,' so we decided to embrace that fact and share it with the world," said Applbaum.
Tech reviewers made fun of the new name. First, a shack is hardly a symbol of cutting-edge technology. Second, it turns out most customers didn't even refer to it as 'The Shack'. It highlighted the company's disconnect with its audience and the market. Third, the new logo said "RadioShack: The Shack" which further confused customers. Needless to say, the execution was poor.
Armin Vit, creator of the design website UnderConsideration commented on the rebrand, "My brand impression of Radio Shack is a brand that never made the jump to the twenty-first century and, caught between becoming a hardware manufacturer or product retailer, it never caught on to the likes of Best Buy and Circuit City nor Dell, Gateway and much less Apple."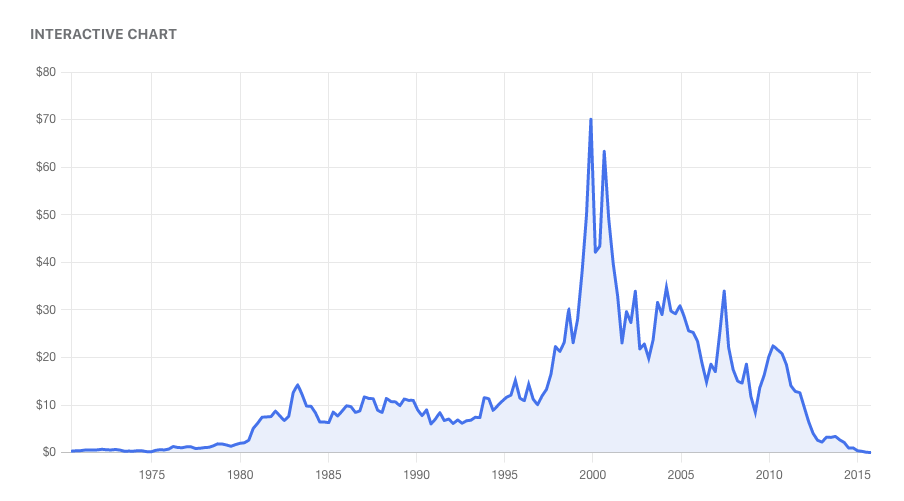 While there was some short-term gain through their wireless technology products, it wasn't enough to inspire confidence in the new brand. The company had alienated loyal consumers who elevated the brand in electronic equipment and DIY hobbyists shied away from the establishment when it catered to more tech-savvy consumers.
Soon, RadioShack began losing money, and finally, it dropped the new name altogether in its campaigns. It was too late, however. Despite its efforts to retune its brand, competitors stole away the company's loyal customer base. Finally, RadioShack filed for bankruptcy in 2015, selling 2,400 of its approximately 4,000 stores and closing the rest.
Takeaway: RadioShack's name change alienated loyal fans and failed to attract new customers. Had they repositioned their brand and messaging to appeal to both DIY hobbyists and the tech-gadget crowd – instead of an empty name change – they may have survived. And if they had invested in data science to get a better sense of customer perception, they could have driven real, lasting change before it was too late.
McDermott International, Inc.
In May 2018, McDermott International, Inc. combined with Chicago Bridge & Iron Company N.V. ("CB&I"). According to an internal press release, the company hoped to create a "fully integrated provider of technology, engineering and construction solutions for the energy industry."
The rebranded company took on the name "McDermott," which removed the brand from its international reputation and threw away any brand recognition and goodwill it could have capitalized on from the Chicago Bridge & Iron Company.
McDermott was known for the cost-efficient delivery of energy industry products. The company failed to establish a value proposition for its merger with a bridge-building company. By January 2020, the merged company filed for protection under Chapter 11. The bankruptcy filing was a debt restructure set up by the company's major creditors.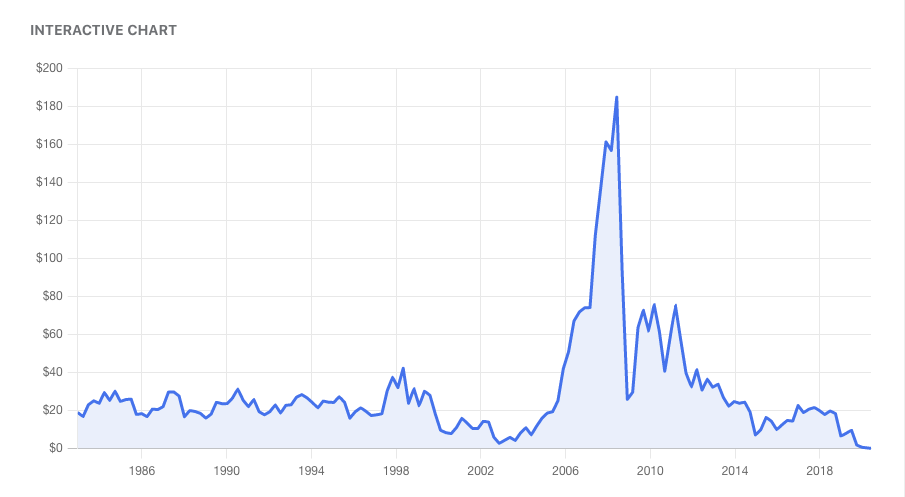 Takeaway: McDermott moved too quickly without understanding the scope of the merger or vetting whether the combined corporations would complement one another. A more comprehensive analysis could have helped the company implement a rebranding solution that showed the value of the merger to the existing stakeholders of both companies.
Sears
Throughout the 1980s, Sears was the largest retailer in the United States. After the turn of the century, however, Sears struggled to stay relevant and faced a swift decline with several years of slumping sales (sales fell from $43 billion in 2010 to less than $17 billion in 2017). A 2019 rebrand dated the company backward and failed to update the company's messaging to attract new loyal customers. As a result, in 2018, Sears was the 31st-largest retailer in the United States and filed for Chapter 11 bankruptcy.
Again in 2019, in an attempt to revive its business, Sears revealed a new logo. The rebranding effort added an indecipherable graphic to the iconic "Sears" logo.
In a Facebook post, the company said, "The new icon was created to represent both home and heart, this shape also conveys motion through an infinity loop, reminiscent of one getting their arms around both home and life. The rings, like those of a tree trunk, show longevity. With home and heart at the center, the rings radiate and grow to encompass our broad assortment of products and services."
Yet the addition of a (seemingly) arbitrary icon fell flat. It was an attempt to attract female shoppers but it alienated male shoppers looking for reliable home building products and appliances. DieHard, Craftsman and Kenmore formed the core brand offerings that attracted customers who wanted consistent performance.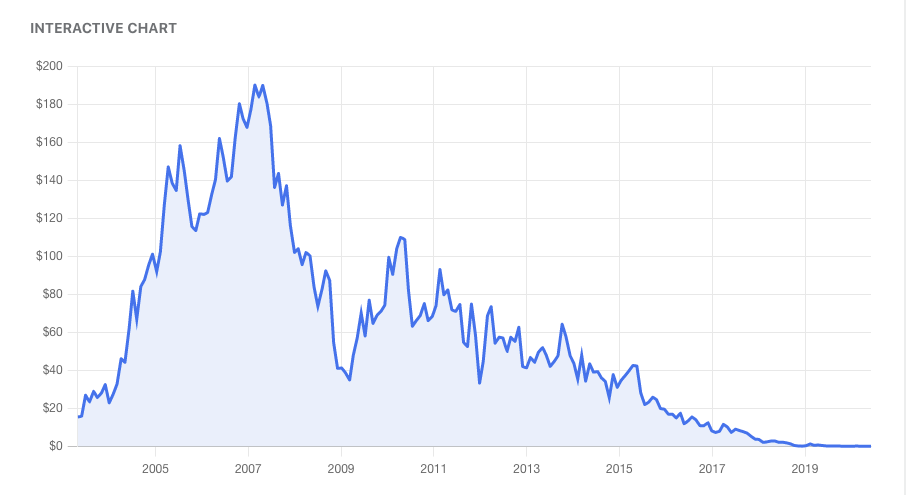 Vit commented on the rebrand, "Sears, I think, is on borrowed time as there is very little about its offering that will make it relevant for years to come and this new icon isn't it." Another commenter on the article wrote, "A new logo won't save their company's many woes, judging from this, its a path to being out of business."
Sales continued to decline as the rebrand did nothing to inspire new confidence in the brand. In February 2020, just 182 stores remained opened – a dramatic drop from just 10 years ago when Sears had 3,500 stores.
Takeaway: Sears should have devoted more time to researching and addressing underlying problems with its products and operations along with customers' brand perceptions. Despite its 200-year history, Sears failed to understand why its customer base continued to erode and update its offerings or positioning accordingly. If it was able to identify the products or services that held the most equity, Sears could have spun off some of its subbrands to more effectively compete with competitors like Walmart, Home Depot, and Target. Instead, they invested in a purely aesthetic rebrand that once again, couldn't save the sinking ship.
Know the Reason for Rebranding
Brand identity is an anchor that customers use to relate to your brand. Rebranding means redefining the business, not just a visual identity.
Companies looking for rebranding strategies that work can take away three lessons from the rebranding attempts that ended in bankruptcy.
First, thorough research is essential to understand brand perception and value in the market. Without an investment in data science to determine how to build, retain and improve customer value, a rebrand won't help a brand outperform or outlast competitors.
Second, a brand has to deliver on its promise. A new logo can't deliver an exceptional experience. Sears added a new icon in the hope of creating a modern vibe but failed to address its many underlying business issues.
Third, a tagline isn't enough to establish a new market position. This was the case with RadioShack, which believed it could tap into the wireless gadget market simply by adopting a new name. Only a cohesive rebrand with aligned messaging can help establish a new position.
Aesthetics are important when it comes to having a cohesive, aligned identity. However, without fully understanding the impact of a rebranding change, companies would be wise to do further market research before rolling out new ideas that could cost them everything.
A Few Extra Insights
Hopefully, we've helped explain why it's so important to consider your company's essence – and not just aesthetics – when you rebrand. If you might need help with your rebrand, we'd love to chat. If you want to learn more about rebranding, check out these resources: