Resources & Presentations
How To Leverage LinkedIn To Grow Your Business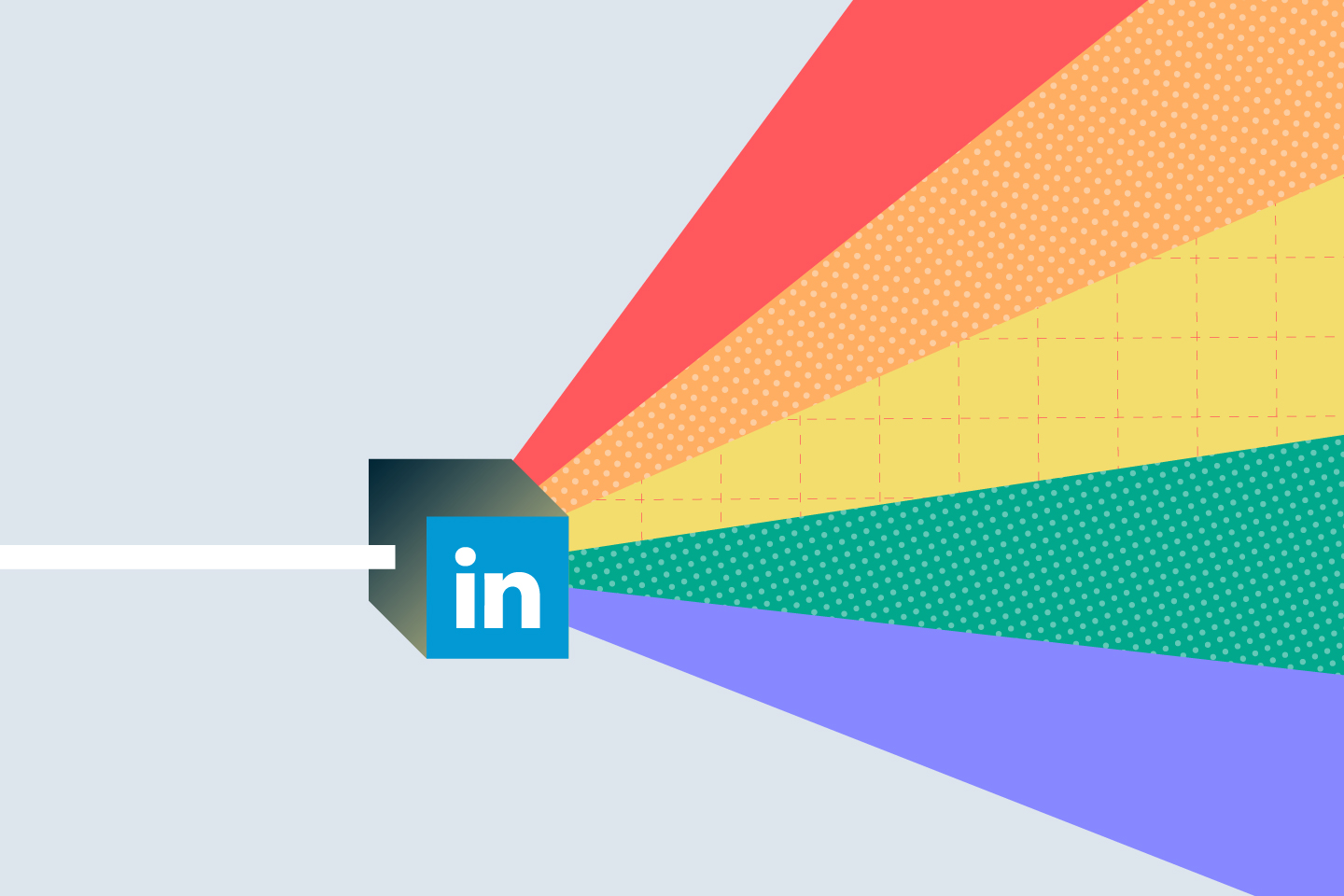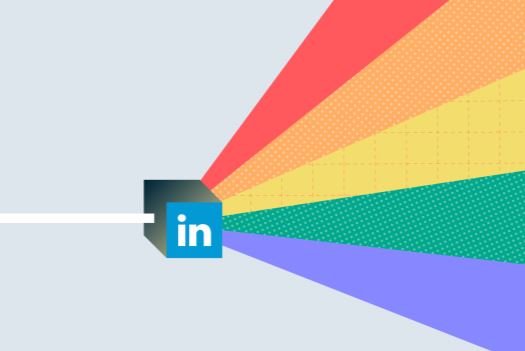 LinkedIn can be a powerful channel to grow your personal brand and your business.
If leveraged correctly, LinkedIn has many more possibilities than just being your digital resume.
Let's start with what LinkedIn is not. LinkedIn is not your resume. It's not your portfolio. It's not a social network for friends. But it is a powerful content marketing, networking, and lead generation tool. Over 94% of B2B marketers use LinkedIn as a content marketing tool and another 89% use it for lead generation.
So how can you leverage your LinkedIn profile to grow your business?
In this resource, we'll cover tips to optimize your LinkedIn profile and how it can be a useful marketing and sales tool for any business to build brand awareness and grow.
LinkedIn's Growth
Over the past 10 years, activity on LinkedIn has exploded with steady growth in searches, users, and engagement. It's estimated that LinkedIn currently has around 675 million monthly users and 30 million companies.
It's not just business executives on LinkedIn. The diversity of LinkedIn's users is growing across age demographics:
15-25 years old: 16%
26-35 years old: 27%
36-45 years old: 34%
46-55 years old: 37%
56+ years old: 29%
In total, it's estimated that 27% of the entire U.S. uses LinkedIn.
10 Steps to Optimize Your Personal Profile
With all of the potential LinkedIn offers, it's important to optimize your personal profile. As you review each of these steps, keep in mind these factors:
LinkedIn is your personal brand, not just a resume or portfolio: LinkedIn gives you a chance to show off not just your job history and skills, but also your creativity. It allows you to build your online presence and credibility through posts, articles, videos, and recommendations.
It's a place to learn, not just a place to network: LinkedIn offers plenty of opportunities to network and connect with other likeminded business professionals. More than that though, it's an opportunity to learn from other leaders in your industry. You can read posts from other users, comment, engage in discussions, and grow your skillset simply by turning to LinkedIn for answers on sales, marketing, or leadership topics (among others).
Your LinkedIn is an extension of your company's brand: A company's brand may be its most valuable asset. And often a company's brand boils down to its people. Your LinkedIn profile represents both you and your company.
It's a place to help others (and earn business): LinkedIn is a unique platform, given its niche for business professionals. If used correctly, you can offer potential clients specialized content while also building both your personal brand and your company's brand. The key is to offer value to your audience.
1. Use a professional profile and cover photo
Use an approachable and friendly profile image. Let your personality shine through. You don't need to break the bank on a fancy suit, force a smile, or stand rigid at attention. Be yourself but think about how you want to be perceived by other professionals.
A good rule of thumb is to use waist high-shots. It's more visually interesting than just a standard close-up of your face, and it lets you play around with poses and backgrounds. Make sure you're well lit and that there is enough contrast between you and your background so that your face stands out.

Your cover photo should follow similar guidelines. Avoid vacation shots or images of you in unprofessional settings. Instead, think of ways you can tie your cover image back into your business or your brand.
2. Update your headline
Think of your headline as your elevator pitch. You're limited to 120 characters to make your first impression. In this space, you can introduce yourself through your title and area of expertise. Or you can also use it as a way to communicate your value proposition. What problem do you help solve? For example, "Helping individuals and brands generate results through digital presence."
3. Share your story and skillset in the 'About' section
Your 'About' section is where you expand upon your tagline. Here you can elaborate more on your value proposition and the problems you can help solve.
One big tip with this is to write in first-person. Writing in first-person humanizes you. It tells your unique story in your voice. What are you passionate about? What is your professional skill set? So "I'm passionate about __________" and/or "I help companies __________."
Talk about your skillset and your industry expertise. Avoid using simple broad terms such as "I am a marketer," or "I am a designer." Sell yourself. Exude passion. Demonstrate drive. This is the perfect space to let your personality shine through.

You can also add a list of skills at the bottom to help visitors scanning your page better understand your background. Finally, wrap up your section with a call-to-action. This can be a link to another portfolio you have, your website, or even your company's. For example, "If you're interested in digital marketing, SEO, or branding, I'd love to chat! Shoot me a note or email me at _________."
4. Create a custom URL
Creating a custom URL helps you further brand yourself. First, it will be much more concise and clean; second, it will be more memorable if users ever want to find you; third, it helps with SEO.
To set up your own custom URL for LinkedIn, follow these simple steps:
Login to your profile.
In the top right corner of your profile click "Edit public profile & URL". It will be in a top-right rail.
Click "Edit your custom URL" in the right rail.
Type the last part of your new custom URL in the text box.
Click "Save".
5. Use the 'Open for Business' feature
A recent feature that's being rolled out to users on LinkedIn is the 'Open for Business' feature. This allows users to display their services at the top of their profile. What makes this feature a game changer is that any services listed are searchable within LinkedIn. That means people can type in your service (i.e. SEO consultant) and your name will pop up. Some users will, by default, have access to this. If you don't have access, you can make a request to LinkedIn.

6. Share links to work examples and products
If you're a writer, creative, or have case studies, it can be helpful to link to your work on LinkedIn. It improves credibility, adds backlinks to your content, and provides additional visual cues and substance to your profile. Links can include blogs, photographs, presentations, or videos.

7. Utilize the 'Featured' section
The 'Featured' section allows you to pin outside links to your profile. This is a great spot to post links to articles, your company's page, or other notable work that will directly drive traffic to these pages.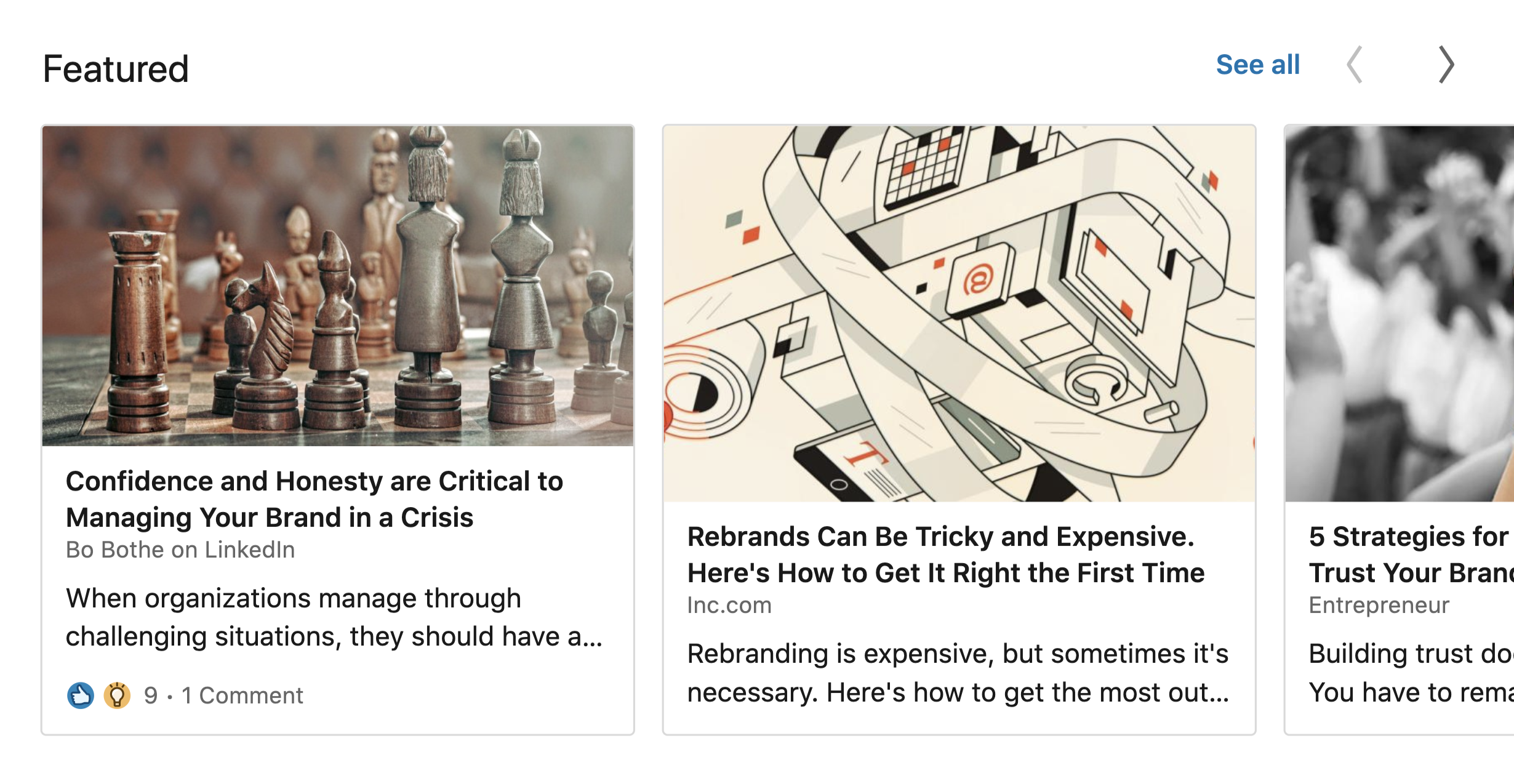 8. Share more than responsibilities in your Experience section
Your experience is the meat of your LinkedIn profile. Just like your 'About' section, share why you are passionate about these roles. Don't just explain your job responsibilities – save that for your resume. Talk about the problems you faced and the skills required for the job. Where appropriate, mention results.
Keep in mind you still want to write in first-person and you also want to remember past and present tenses (old job vs current job).
9. Write an ariticle on LinkedIn or share a post
LinkedIn is more than just a networking platform, it's a place to engage. One of the best ways to do this is by writing posts and articles. LinkedIn gives you 1,300 characters to share thoughts and opinions. For longer form content, there's also an option to write an article.
To share:
Go to the top of your LinkedIn Profile
Look for the "Start a post" button and choose the appropriate format

10. Add relevant skills
Be cognizant of the skills you list at the bottom of your profile. Make sure you're listing relevant skills that are pertinent to your business. That means if you're listing yourself as a 'digital marketing specialist' you should list skills that are relevant to that position (i.e. SEO maintenance, digital marketing, social media marketing). Likewise, you can also list skills relevant to your industry and ask colleagues and friends to endorse you.
Best Practices for Engagement
In your feed, you'll see updates from connections or accounts you follow. Like other social networks, you can like, comment, and share on these posts.
This is where LinkedIn shines. Engagement = networking. You can add thoughts on other insightful pieces, celebrate accomplishments, or even provide help when needed. All of this activity shows up on your profile and can even be shared in your connections' feeds.
Remember, however, that more connections does not equal better connections. Make sure you're connecting with people who are in your target audience or who you will stand to learn from.
Ultimately, being active on LinkedIn shows commitment to your area of expertise, Not to mention this adds to your credit as a thought-leader. You're busy. We get it. But consistency is the key to building an audience. A small investment of time can pay major dividends, event if you take 15-20 minutes twice a week to engage in a helpful way on LinkedIn.
Helpful. That's the filter through which you should analyze all of your engagements on LinkedIn (and other social media). Give before you take. Credit others. And be respectful.
I spent a few years working on a PhD to examine how people use social media. Here's the one sentence summary of what I found:

People treat social media interactions the same way they treat real-life interactions: Helpful people are valued whereas self-serving people are ignored.

— Matthew Kobach (@mkobach) December 18, 2019
What Do I Share?
Sometimes it can be difficult to think of appropriate content to share within your network. Here are a few content ideas LinkedIn recommends:
Establish yourself as a thought leader with expertise (industry insights or trends)
Add value to your network (leadership or productivity tips)
Recognize your network to build relationships (colleagues' posts or client news)
Share why you're proud to work at your company (culture updates or team achievements)
Drive action with a clear call to action (promote helpful products or job postings)
How does LinkedIn help generate leads, traffic, and visibility?
According to a study by DemandBase, 52% of buyers list LinkedIn as the most influential channel during their research process. 55% of decision makers use thought leadership to vet the organizations they work with. If you're a B2B or B2C company or even a nonprofit, there's tremendous value in LinkedIn with the right strategy.
It impacts SEO and visibility. 46% percent of social media traffic coming to B2B company sites is from LinkedIn. This means that LinkedIn affects awareness and visibility which means it also affects your traffic, your leads, and ultimately your bottom line.
It impacts inbound leads. 93% of B2B digital marketers say LinkedIn is the most effective social media platform for lead generation. And according to research by HubSpot, it's among the more successful channel for sales representatives behind telephone and email.
It helps build your brand. The more you engage and offer help, the stronger your brand becomes. This also keeps your brand top of mind. Brand impacts awareness which drives search, which drives traffic, which drives leads.
LinkedIn Can Help You Grow
Don't ask what value social media can bring to your business. Ask what value social media can bring to your audience.

Do this and social media will bring value to your business.

— Matthew Kobach (@mkobach) January 26, 2020
When you optimize your LinkedIn, you are optimizing your brand. When you engage with posts and share articles you are building brand awareness. And that drives value over time.
LinkedIn isn't your average social media platform. So don't wait. For B2B marketers, it's ideal for developing lasting business relationships, activating sales, and building a brand.