News
Making a Difference at the Houston Food Bank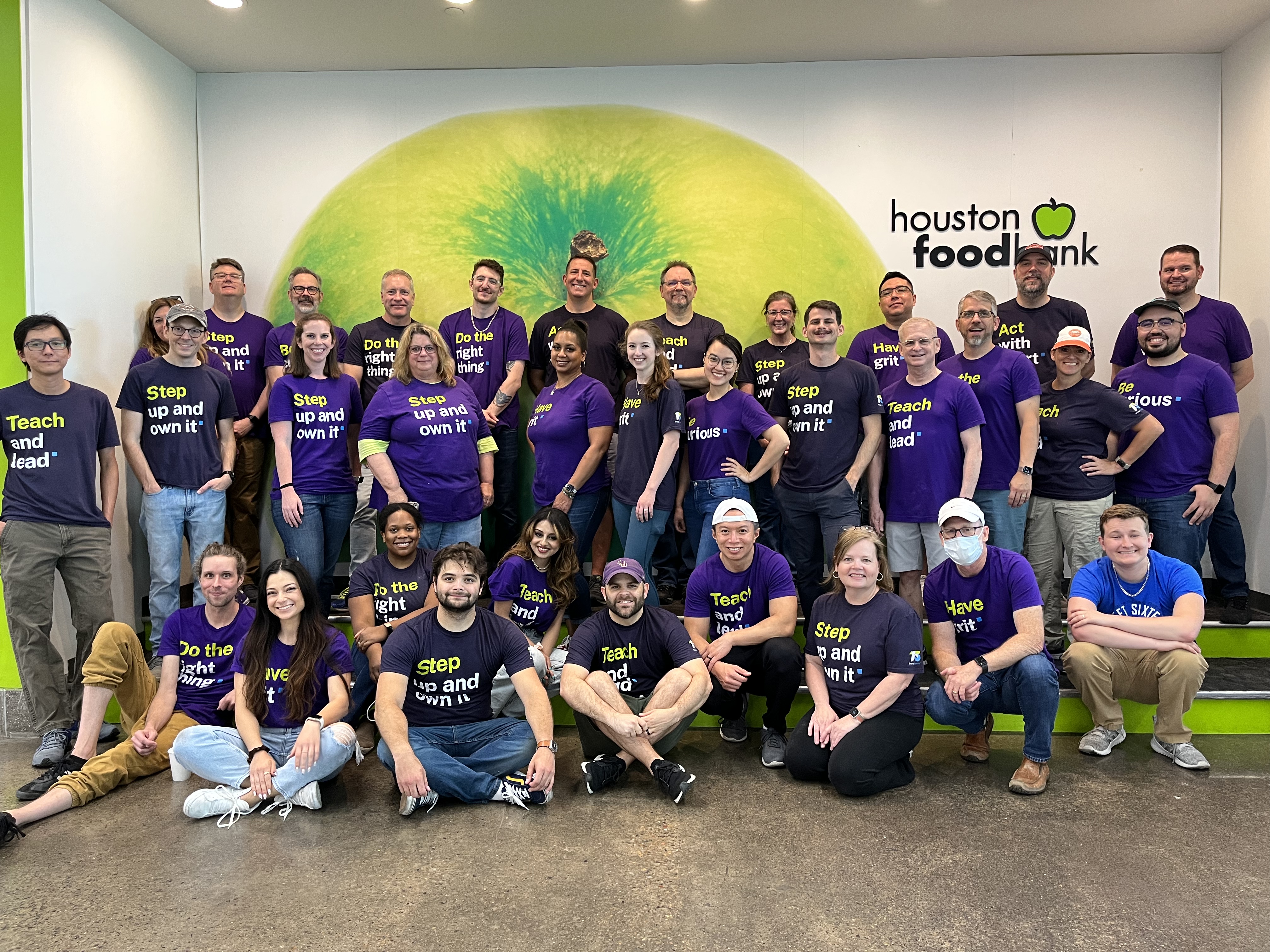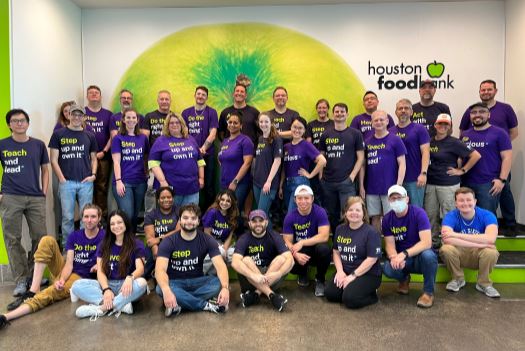 On June 3rd, the BrandExtract team left the office (and traveled from all over the country) to spend the morning volunteering at the Houston Food Bank.
As a result of all the new faces who have recently joined BrandExtract, this quarter's service event involved the most team members to date. Our expanded team was able to make a bigger impact than ever at the food bank, and demonstrated how far a little teamwork can go towards improving our community.
Feeding Families in the Houston Area
The Houston Food Bank has 40 years of history alleviating hunger across Southeast Texas, and partners with over 1,600 organizations to distribute meals throughout the region. Their services have reached millions of households, and have provided invaluable support during crises such as Hurricane Harvey and the COVID-19 pandemic.
Our team arrived at HFB first thing in the morning, with over 30 volunteers ready and itching to get to work. We started off by loading dozens of pallets full of food for shipping out across Texas, and helped organized them within HFB's massive warehouse.
After a short break, we then moved on to packing food boxes for families during the summer. Without the support of school lunches, many families across the state need help obtaining enough food over the summer break, so we helped assemble boxes and fill them with nutritious and non-perishable options.
Afterwards, we assembled to recap our impact over the course of the day. In total, BrandExtract prepared a total of 10,695 meals!
Food, Fellowship and Big Heads
After our time at the food bank, we gathered to eat and celebrate a fantastic quarter with even more phenomenal teammates. Over tacos and enchiladas, we caught up with each other and got to know our new coworkers a little better. Having flown in from Boston, Pittsburgh, Chicago and other cities, our quickly-growing team took the opportunity to grow closer and enjoy each other's company.
At the end of the celebrations, we announced the winner of the Big Head award, our quarterly recognition for someone who goes above and beyond with their work. Congratulations to this quarter's winner, Taylor Dodds, for always stepping up and owning such great work! His outstanding effort inspires all of us to grow our skills and create great things.
With another successful event coming to a close, we left feeling reinvigorated about all the great things that are possible with a team of awesome people. Thank you to the Houston Food Bank for allowing us to lend a hand!
We're constantly humming with activity. Keep an eye out for more BrandExtract news as we create some amazing work and accomplish incredible things.