News
PWI Construction Launches New Website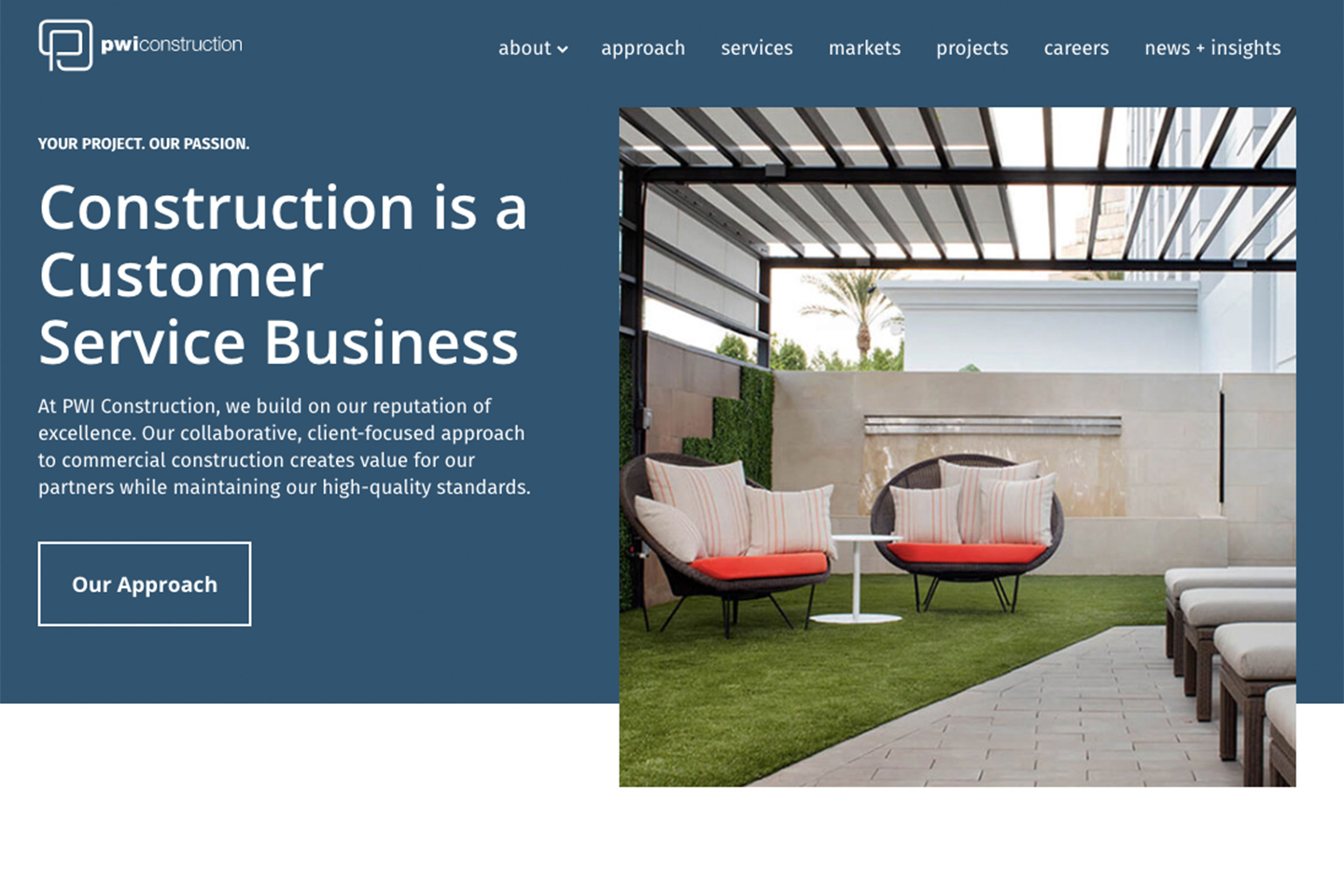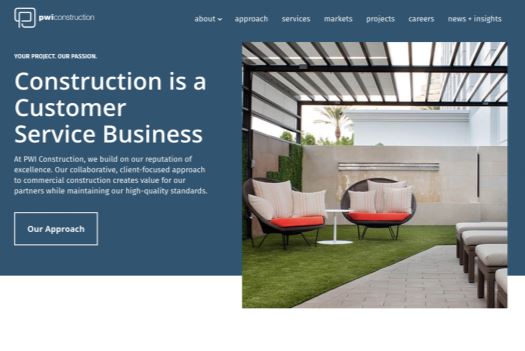 PWI Construction, Inc. recently launched a new website to better communicate their story and varied portfolio of projects – from hotels and restaurants to resorts and high-end retail. PWI's mission is to find better ways to build and manage diverse construction projects using their people-first approach. We partnered with them to develop a new modern website that better highlighted their mission, showcased their projects and added an updated customer experience.
BrandExtract built the new PWI site using our enterprise-ready web content management system, SAM.
"SAM's ease of use and flexibility gives me the power to make changes quickly and easily," said Dominica Garza, Marketing & Communications Manager at PWI. "The system's intuitiveness and fail-safes like staging and revision history provide me with a safety net and peace of mind. I feel like I am part of the website development team!"
Alexandria Attar, Digital Project Manager, also commented on the project saying, "The PWI website was a great project. It was fun to see the team pull together to show their business in a refreshing and interactive way, and it always makes me happy to see a client eager to learn SAM and best practices for maintaining their site."
The PWI website has received several awards of excellence:
About PWI
PWI Construction is a client service firm that provides commercial general contracting and construction management services across the nation. Using a people-first approach, PWI leads the way in the development of hospitality, restaurant, high-end retail and specialty construction projects. Learn more about PWI at pwiconstruction.com.
About BrandExtract
BrandExtract is a brand experience firm that guides growing companies and inspires belief in their brands. Through a team of strategists, creatives and technology specialists, BrandExtract helps clients differentiate themselves, deliver on their brand promise and outperform their competitors across multiple industries.
We were privileged to collaborate with PWI on this project. To learn more about how we're inspiring belief through our work, check out some of the brands we've helped build. If you have any branding questions or might need help with a website or branding project, we'd love to chat.