News
Q1 2021 Roundup: A New Office, New Website Launches, and Supporting H-Town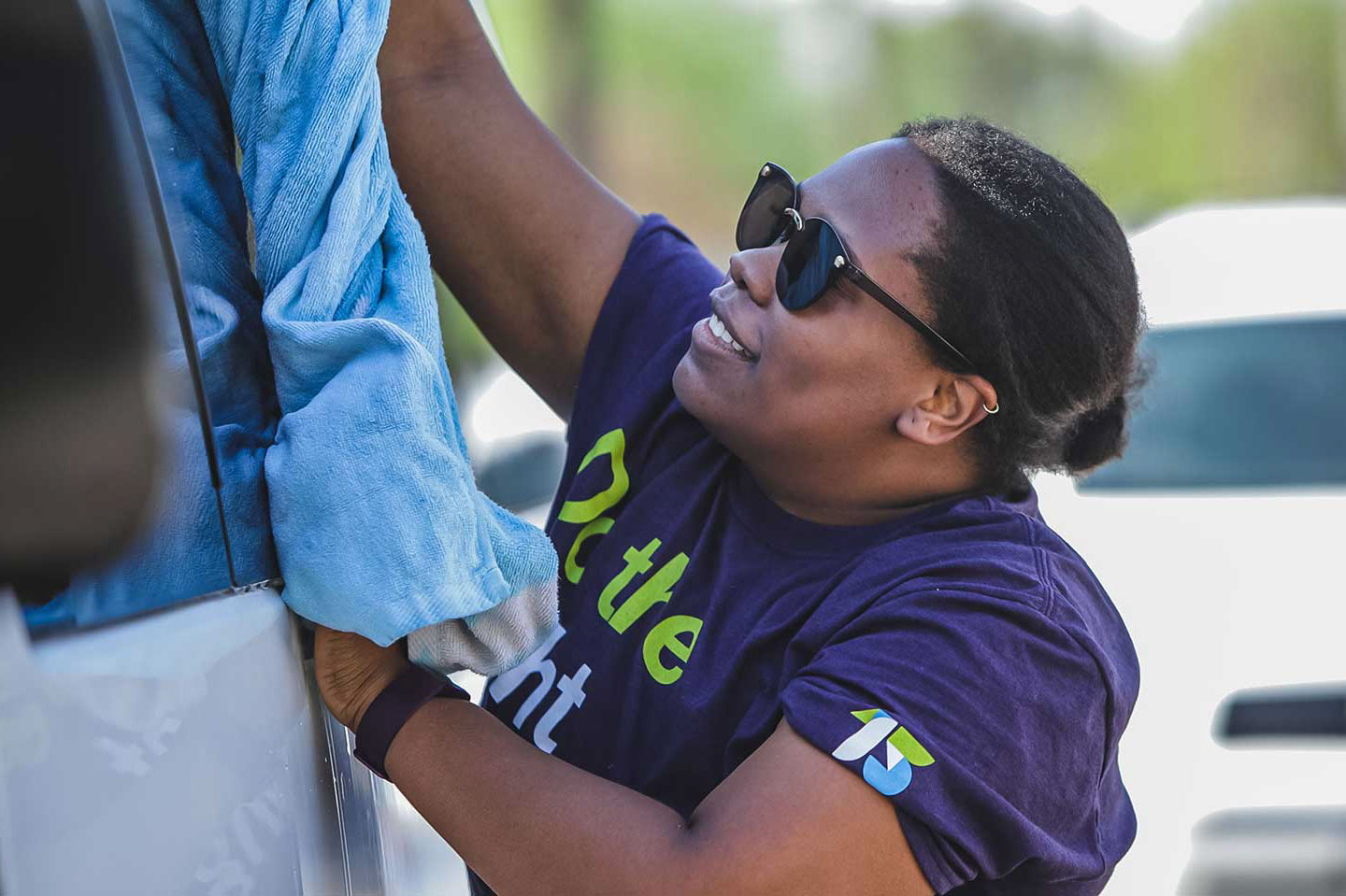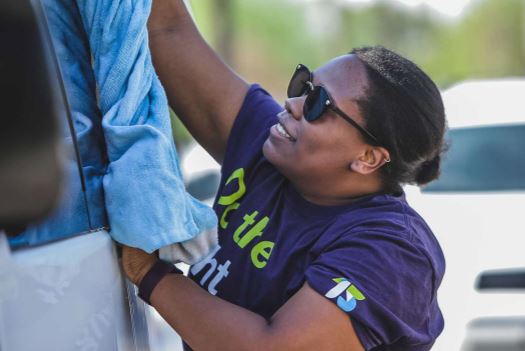 "Smells like potential."
We love Ted Lasso around the BE office. If you've seen the hit show, you know Ted is always on the lookout for opportunities for growth. Put a bit differently, he's always curious.
We're no different here at BE. In fact, we've made it a company value: Be Curious.
Why? Because curiosity leads to growth and positive change. And we saw a lot of that in Q1 among our team, clients, and even in our community.
Read on for all the details. Here's what we cover:
Client Highlights
A New Visual Identity for CF Financial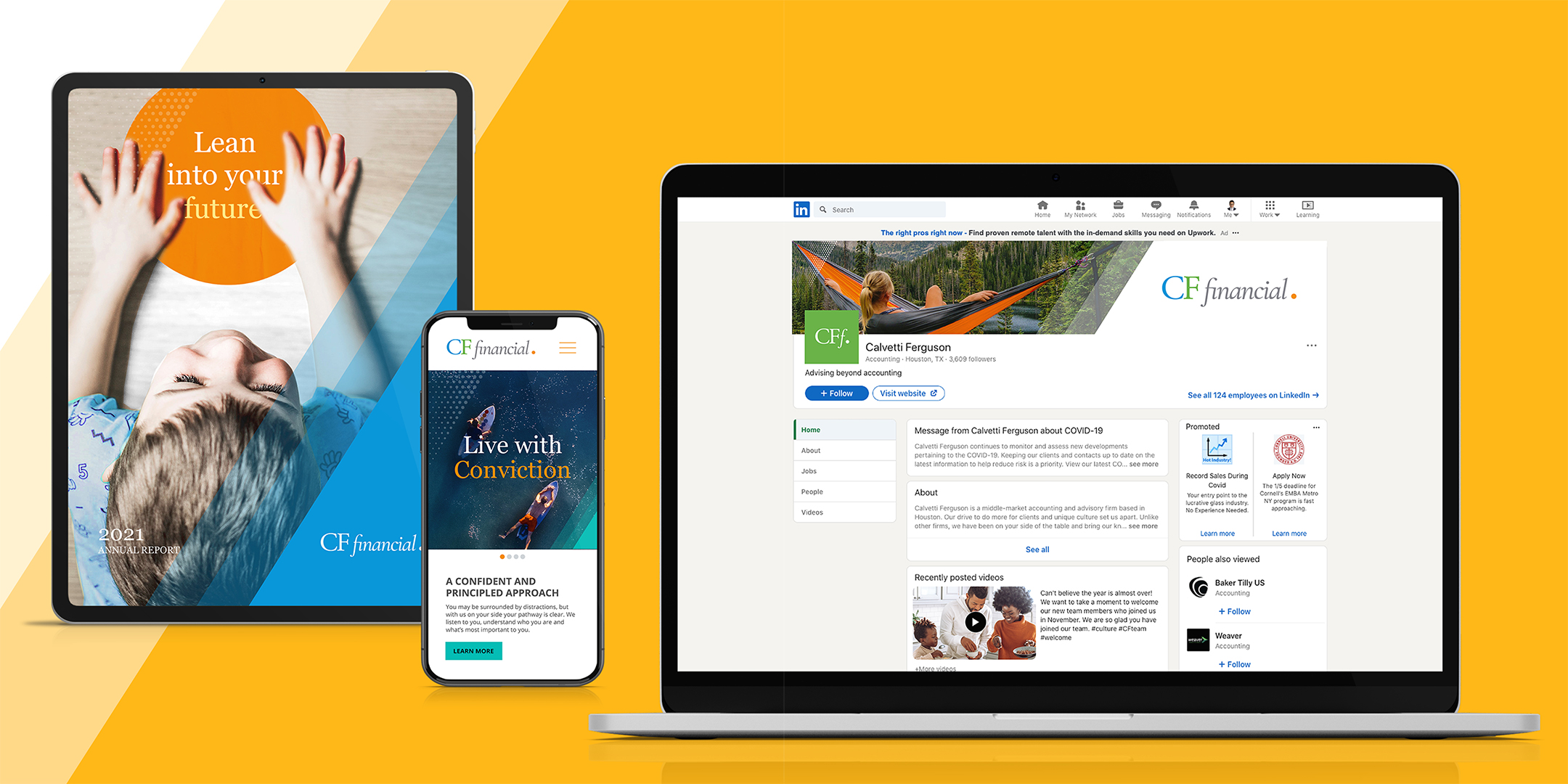 Calvetti Ferguson enlisted the help of BrandExtract to develop a visual identity to support its new financial services company, CF Financial. Explore the new identity
ZymeFlow Launches New Website
A global decontamination leader for 35 years, ZymeFlow has launched its new website, complete with its refreshed brand. Check out the new website
Patterson Publishes ESG Website
Houston, Texas-based oilfield services company Patterson-UTI published its ESG website in under two weeks using the ESG Reporting Partners platform, ESG Artisan. Artisan powers ESG websites and gets them online in a fraction of the time it would take from scratch. Explore the ESG website
Marathon Petroleum Pipeline Finder App Earns Multiple Awards
MPC's Marathon Pipe Line takes home multiple awards for one-of-a-kind 𝗣𝗶𝗽𝗲𝗹𝗶𝗻𝗲 𝗙𝗶𝗻𝗱𝗲𝗿 𝗔𝗽𝗽. #EarnYourTrust

READ MORE⬇️https://t.co/TmBH4Lurde

— Marathon Petroleum (@MarathonPetroCo) January 27, 2021
The Pipeline Finder App provides valuable pipeline safety information and Marathon Pipe Line LLC (MPL) asset locations to the public. The app allows users to find MPL pipeline locations and learn what products are transported through them. It's won four awards from two web design and communication industry groups. Read the press release
Inside BrandExtract
Teaching Brand Experience to Rice University MBAs
This spring, three members of the BrandExtract team got the chance to live out our company value Teach and Lead as instructors at Rice University. President and CEO, Bo Bothe, Director of Brand Experience, Cynthia Stipeche, and Art Director, Britany Ponvelle, led a workshop on brand experience for MBA students at the Jones Graduate School of Business this semester. Read more about the course
Cynthia Stipeche Returns to Alma Mater as Graphic Design Professor
This spring, Director of Brand Experience, Cynthia Stipeche, temporarily added a different title: professor. Cynthia returned to her alma mater, the University of Houston, as an adjunct professor in the Graphic Design Program in the Kathrine G. McGovern College of the Arts. Read more about the course
Supporting H-Town at The Forge For Families
The BrandExtract team traveled to The Forge For Families in Houston's Third Ward for our quarterly service day. We closed the office and spent the day cleaning up the grounds, washing vans, and tidying up the property. Forge for Families is a nonprofit that provides platforms to build relationships, inspire, teach, encourage, empower and grow with the families they serve. Learn more about their work
Sharing Digital Marketing Expertise
This quarter, Director of Digital Marketing, Chris Wilks and Digital Marketing Manager, Kyle Smith were featured in articles on topics such as SEO, PPC, and content marketing.
A New Office at 1500 Bingle Rd.
It's official. We've moved into our new office building in Houston. Our new address is:
1500 Bingle Road, Houston, TX 77055
Going forward, please send all correspondence to this address. This is an exciting change for our team and we can't wait for you to come by and see it.
Open Roles for Designers, Strategists, and Interns
We're growing at BrandExtract and we're looking to add to our team. We're working on some exciting projects and we're looking for hardworking, collaborative individuals who are passionate about making a difference. Check out our open roles