News
Second Quarter Roundup: ESG Reports, NN/g Certifications, Enterprise Websites, and AMA Awards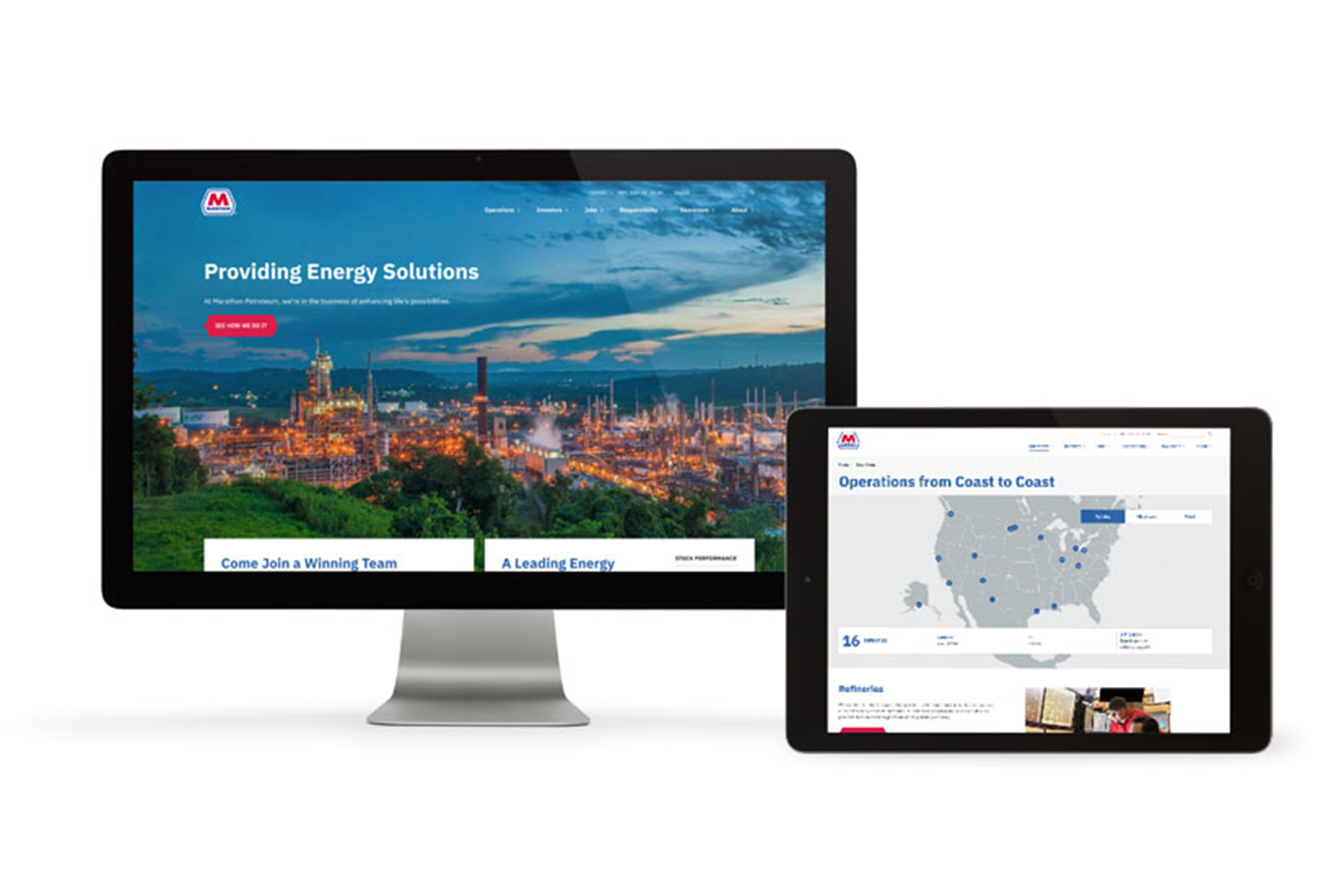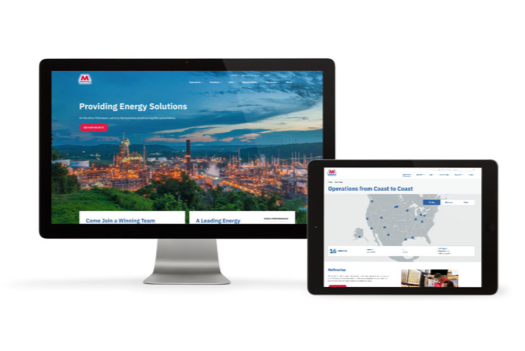 It's been an action-packed quarter and we've got some exciting updates to share. In this roundup, we'll cover a bit of everything:
So without further ado, let's dive in!
Websites Launches for Marathon Petroleum and Crestwood
When we build a new website, it's a total team effort. And two website projects this quarter required a ton of collaboration and some serious talent across the board.
We built new websites for Marathon Petroleum and Crestwood Equity Partners LP, both in our content management system, SAM.
Marathon Petroleum Corporation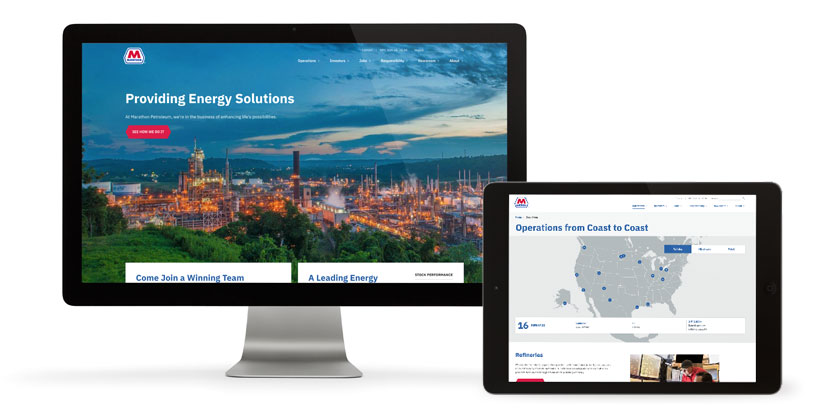 In April, Marathon Petroleum Corporation (MPC) launched its new corporate website. The new site combines Marathon's assets with those of its recent acquisition, Andeavor. The acquisition makes Marathon the largest refining operation in the U.S. with the processing power to refine three million barrels of crude a day – that's 16% of the crude capacity in the U.S.
Our design and development teams collaborated with the MPC team to build a new, responsive site, highlighted by an interactive map showcasing Marathon's refining, midstream, and retail operations. Shout out to Son, Kathy, Britany and the incredible talent of all our developers and designers for bringing this feature to life.
Crestwood Equity Partners LP Sustainability Report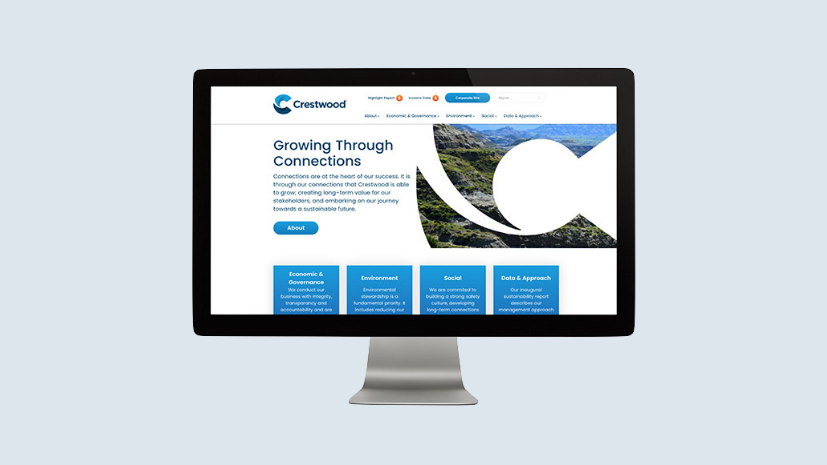 We've recently seen a major uptick in sustainability reporting – for good reason. Sustainability reports are a powerful way to engage with all stakeholders and allow brands to better map out plans for future growth.
This quarter, we collaborated with Houston-based Crestwood Equity Partners LP (NYSE: CEQP) ("Crestwood" or "CEQP"), to develop its 2018 online sustainability report, entitled Growing Through Connections. The project "enhances transparency on Crestwood's environmental, social and governance (ESG) performance and highlights the company's three-year sustainability strategy" (Crestwood Press Release). The new corporate sustainability website hosting the online report launched on June 17, 2019.
"In the end, we were able to publish the sustainability report ahead of schedule and it turned out to be what we think is industry-leading," said Joanne Howard, Crestwood's director of sustainability and corporate communications. "We have received a number of compliments on how interactive and dynamic the site looks and how easy it is to navigate and find information."
The BrandExtract team developed both a web version and a print version of the sustainability report. The challenge: ensure alignment across the two different mediums.
"Our team really stepped up on this project, from the website animations to the data visualizations," said Designer, Kathy Prince. "We had to ensure that the digital and print components of the project were complementary so the information was consistent and met the project objectives."
New Video Projects with WillScot and Shawcor
Video can be a powerful way to brand an organization. Our creative production team led the charge on two major video projects this quarter with clients WillScot and Shawcor.
WillScot
Modular building provider, WillScot, needed a series of promotional videos showcasing their different modular solutions.
Our designers and copywriters worked together to storyboard and script each video. We then handed off the concepts to Houston-based video-production company, Vision, who brought three videos to life:
WillScot will use the videos in their sales support material, at events and trade shows, and in general marketing.
Shawcor
We partnered again with Vision to create videos for Shawcor's iLine product family and a new product, iTrack, Shawcor's state-of-the-art, web-based asset management and data retrieval portal.
This was the first time Shawcor used both print and video advertising for a product line. Once again, we created the story and visuals for the project, while Vision packaged the elements into video.
General Project Updates
The second quarter also saw several updates for current clients including new ads for Pioneer Bank and an updated logo for Knight Energy Services, LLC.
Pioneer Bank
Our team updated ad placements for Pioneer Bank and advertised its new customer overdraft protection service, devising an email campaign and unique landing page.
We also assisted Pioneer with print advertisement in Austin's Business Journal, and a case study for the Houston Business Journal.
Knight Energy Services
In 2018, Knight Oil Tools and IronGate Energy Services merged to form Knight Energy Services (KES). Following the merger, we collaborated with KES to develop a logo that reflected the company's new direction.

The challenge: update the Knight Oil Tools logo while keeping the spirit of the logo itself. We've already worked to help KES apply the new logo to stationery and other collateral as they usher in a new era for the company.
AMA Crystal Award for SEM
In June, the Houston chapter of the American Marketing Association (AMA) awarded BrandExtract with a Crystal Award for Search Engine Marketing (SEM). Our Digital Marketing team collaborated with WillScot to do some amazing SEM work on this project.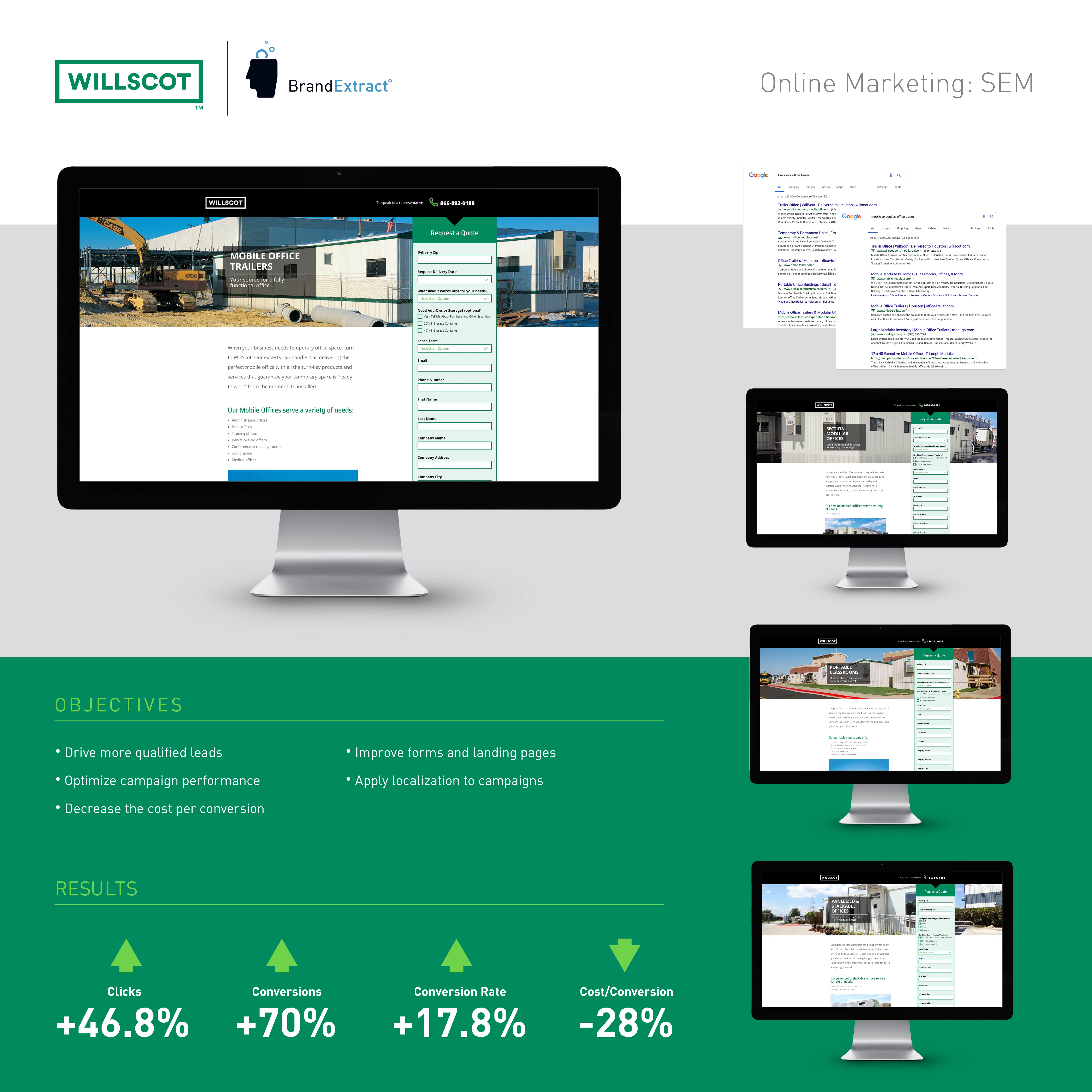 The objectives:
Drive more qualified leads
Optimize campaign performance
Decrease the cost per conversion
Improve forms and landing pages
Apply localization to campaigns
The results:
46.8% increase in clicks
70% increase in conversions
17.8% increase in conversion rate
28% decrease in cost/conversion
Volunteering at the Houston ToolBank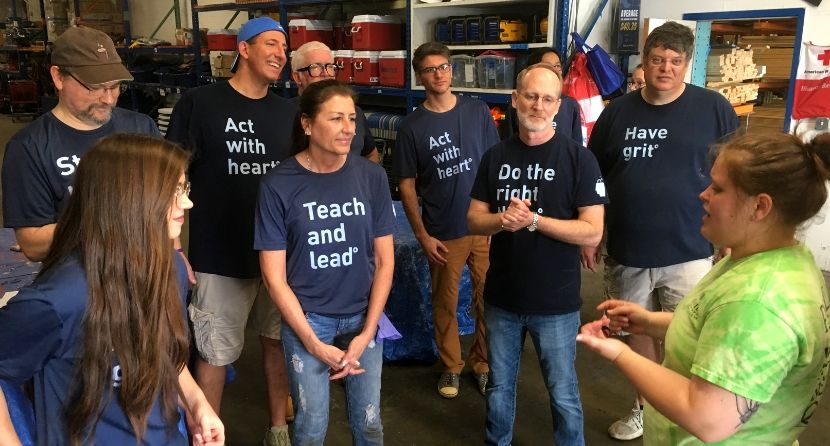 Whenever we get the chance to help out community-driven causes and organizations, we're all in. On April 5, we spent our quarterly service day at the Houston Community ToolBank, a local nonprofit that loans tools and equipment to charities and community improvement groups.
If you're a Houston-area nonprofit or first-responder agency, chances are you've encountered a scenario where you could use a few extra tools or need access to a specific tool for a complex project. But often, the expense for a one-time use doesn't justify a purchase.
That's why the ToolBank formed in 2014. Its mission is to help charitable organizations "save thousands of dollars, by borrowing (instead of purchasing, renting, storing, maintaining, repairing, and insuring) tools."
We try and embrace whatever opportunities we can to partner with force-multiplying, local organizations like the ToolBank. So we closed the office and spent the day painting tools, assembling equipment, and conducting other maintenance updates.
The Growth Mindset and Team Development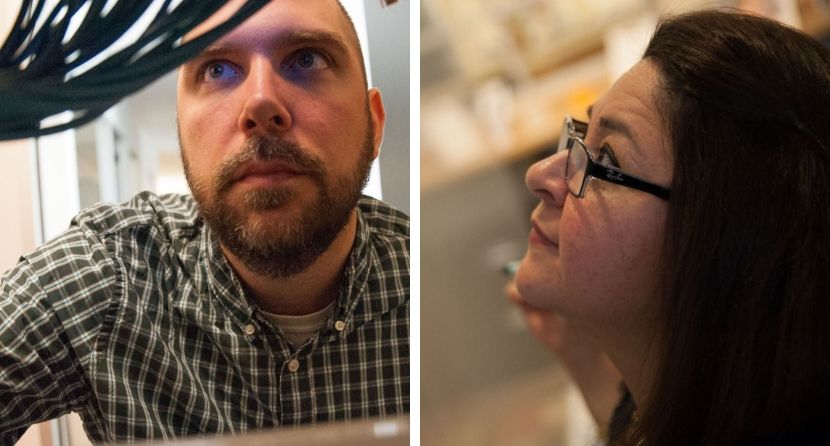 If you've been following BrandExtract for a bit, you know we're all about helping people create, transform, and grow. And that growth mindset starts with our own team. This quarter, we had quite a few opportunities to learn from industry leaders, meet fellow marketing, design, and UX experts, and conduct a training with one of our clients. Watching people grow – and by extension, their organizations and communities – is one of the best parts of the work we get to do.
In May, BrandExtract's UX/IA gurus, Jason Wolter and Cynthia Stipeche, made the trek up Route-290 from Houston to the Texas Hill Country. The final destination: Austin, TX for the Nielson Norman Group's Training Conference (NN/g). NN/g conferences, held worldwide, focus on educating companies on user experience.
Jason and Cynthia took classes on topics such as Emerging Patterns in Interface Design, Persuasive and Emotional Design, The Human Mind and Usability, and more. Those who attend are also eligible for certification, an internationally recognized standard in usability. Just 6,204 UX professionals hold a certification from NN/g.
Jason and Cynthia plan to continue to attend classes as they pursue the master certification in NN/G's UX program. The requirements: complete 15 full-day, in-person NN/g training courses and pass an exam for each of the 15 courses with a score of 80% or higher.
Last But Not Least – New Team Members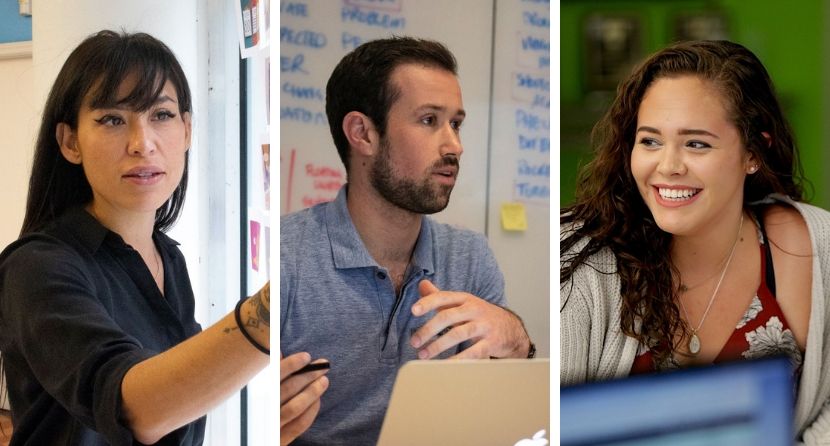 Margo, Kyle, and Marissa
People are at the heart of everything we do, and we're fortunate to have an amazing team powering our work here at BrandExtract. This quarter, we welcomed two new additions: Margo Lunsford, our new Art Director, and Kyle Smith, our new Digital Marketing Manager.
Margo is in charge of coordinating and curating our visual strategies, overseeing conceptual design, and ensuring client's brands' visual identities properly showcase their core values. With a strong background in art history and graphic design, Margo is already bringing a fresh perspective to our projects and clients.
Originally from Rochester, New York, Kyle brings over five years of digital marketing experience. Drawing inspiration from his favorite storytellers, Kyle creates compelling digital marketing content for the company and our clients.
Finally, we welcome our new Design Intern, Marissa Pozzi. Originally from Houston, Marissa is studying Graphic Design at Texas Tech University. She's already jumped in to help with several projects and we're excited to have her on the team for the summer.
Looking Ahead at Q3
The second quarter of 2019 was jam-packed, but the year isn't over yet. In the third quarter, we'll have some new BrandExtract content we can't wait to share (stay tuned for a mid-July launch).
We'll also be shutting down the office on Friday, July 12 to spend the day packaging meals at the Houston Food Bank for our quarterly service event.
Until next time, stay up to date on all things BrandExtract on our News page and social media. And if you have any branding questions or projects you might need help with, we're always happy to chat.