News
Stepping Up to Help at Special CHEERS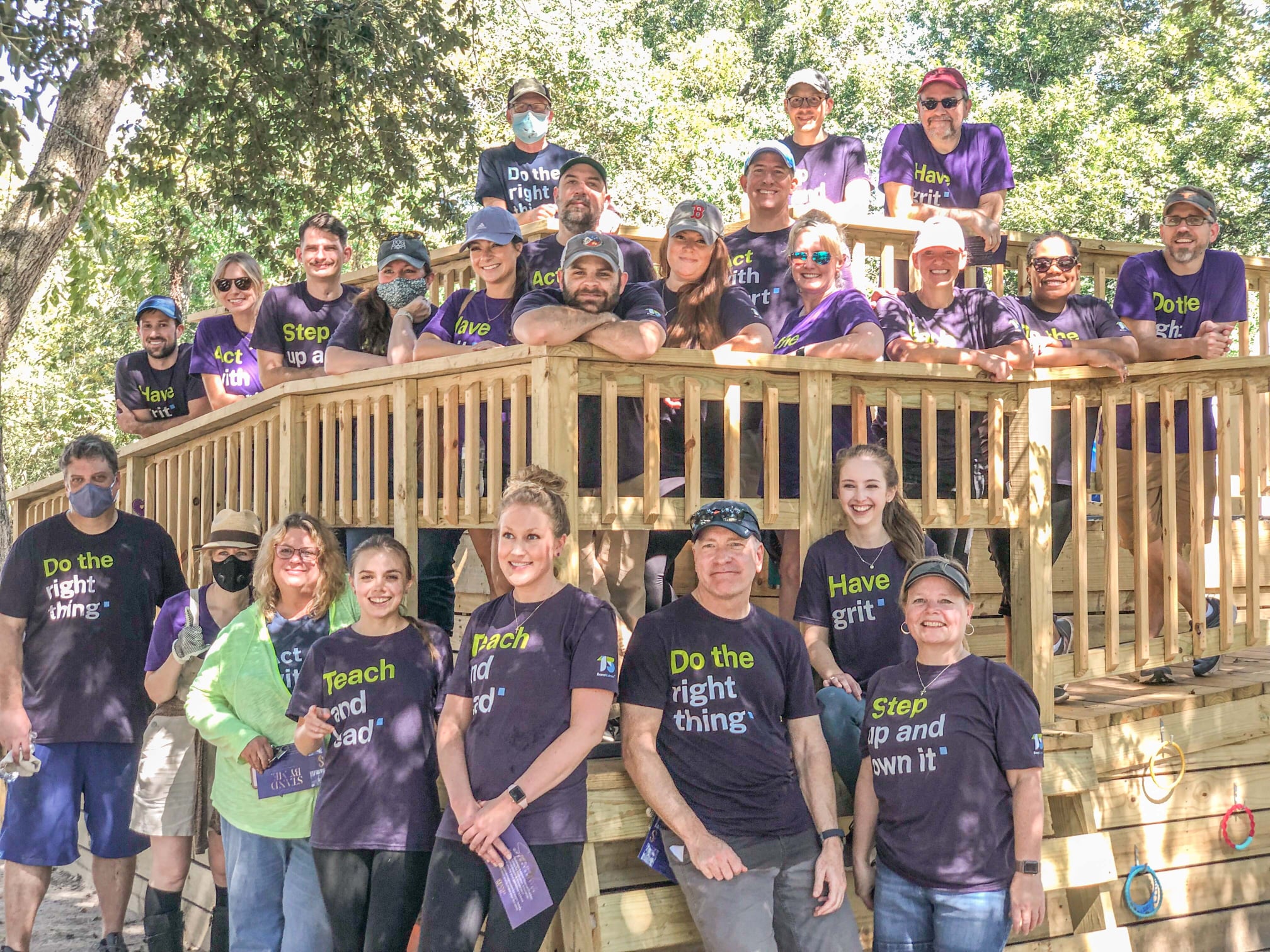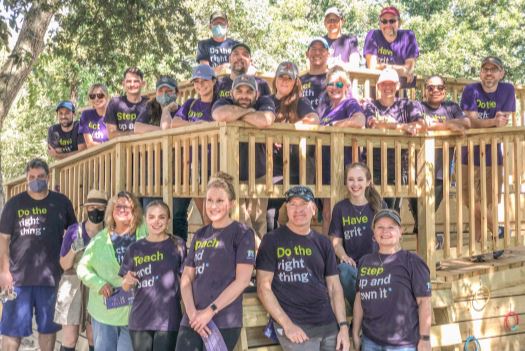 On October 8, our team returned to volunteer at Special CHEERS, a non-profit that specializes in therapeutic services and personal development for children and young adults with developmental challenges. Their services range from training fine motor skills to hippotherapy in an effort to promote health and well-being.
The last time we came to Special CHEERS, our quarterly day of service aided their recovery from the destruction of Hurricane Harvey, which left the organization flooded under 14 feet of water. This time, we helped make sure the property was in top shape as we focused on maintaining and refurbishing outdoor structures.
One group of BE team members applied fresh paint jobs to some of the organization's wooden sheds and benches. Others organized tool sheds and dug up post holes for a new outdoor patio. Our team didn't hesitate to act with heart and help out where we were needed, and by the time we were done working, we were still brimming with smiling energy.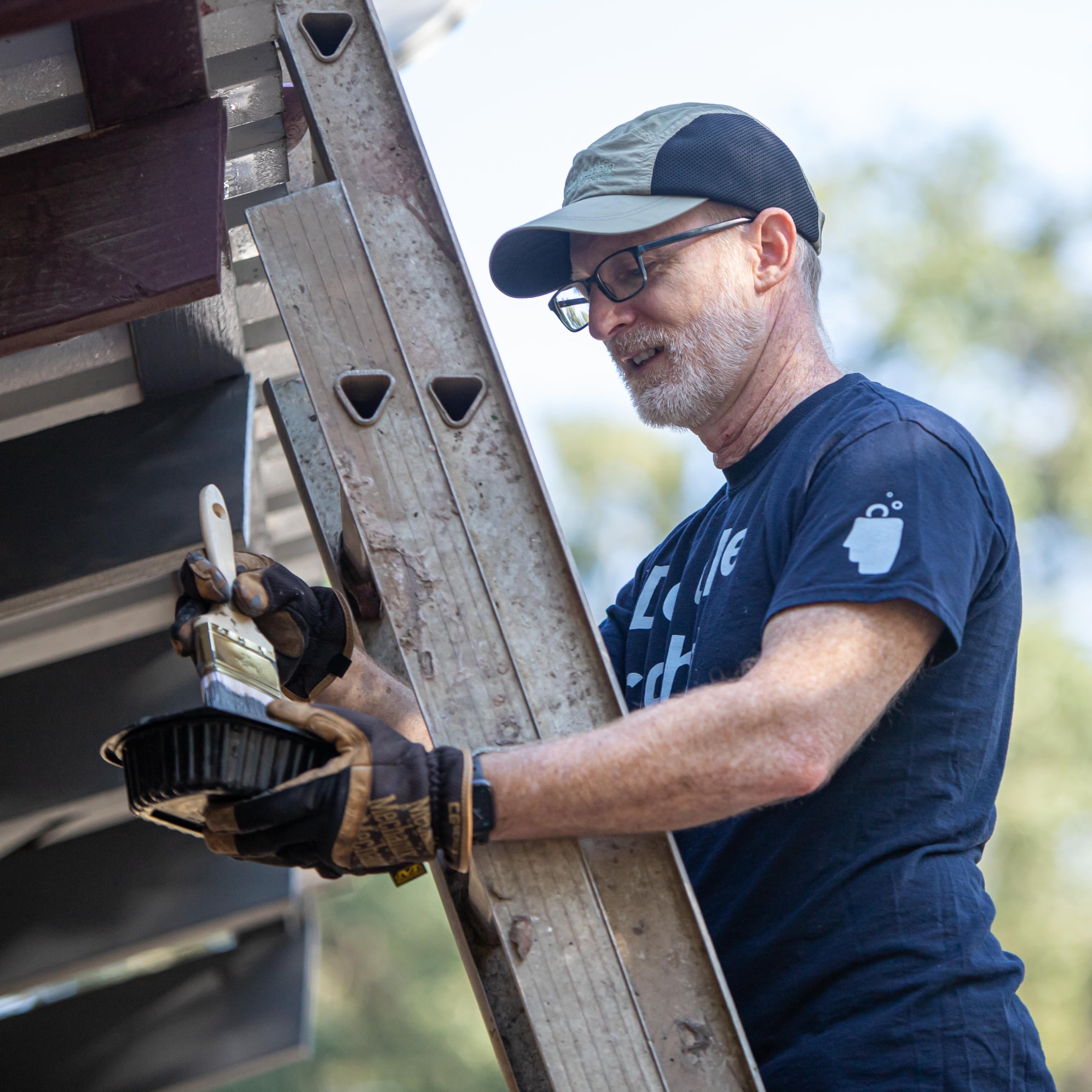 After several hours of work, the BE team headed back to the office, where we competed and feasted for our annual Chili Cook-off. To wrap up, we also recognized a team member who went above and beyond this quarter with our Big Head award. Congratulations to Charity Ndisengei, who exemplifies our values every day!
Thank you to Special CHEERS for allowing us to spend the day learning and volunteering at your site. For more information and to support Special CHEERS, visit their website.