News
BE Returns to Kids' Meals Inc. to Fight Child Hunger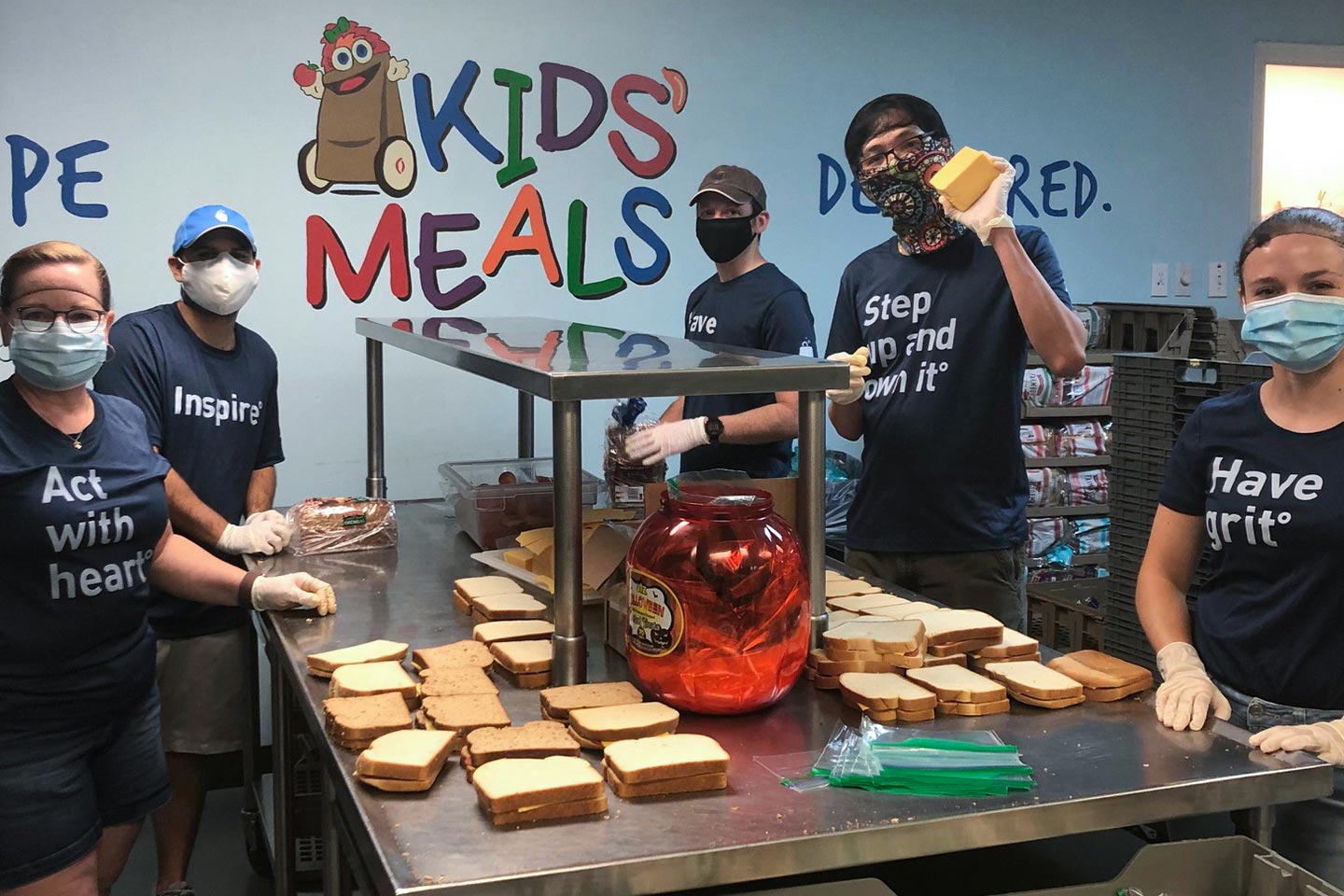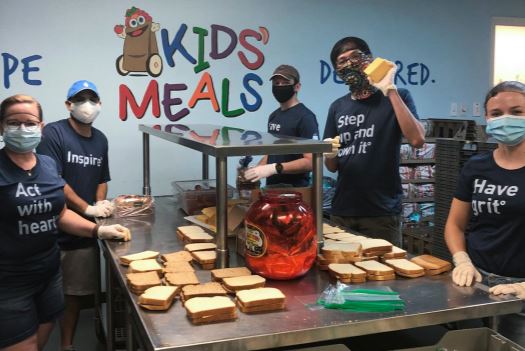 On July 10, the BrandExtract team participated in our quarterly volunteer day at Kids' Meals Inc. and packaged hundreds of nutritious lunches. Kids' Meals is a local nonprofit committed to fighting hunger and food insecurity. The organization delivers free healthy meals to the doorsteps of Houston's hungriest preschool-aged children.
This was a return trip to Kids' Meals for many of our team as its one of the community-driven causes and organizations we believe in. Throughout the morning, we helped prepare, sort and pack lunches for children. Both the Kids' Meals and BrandExtract teams took extra precautions to ensure everyone's safety within CDC guidelines. A limited number of volunteers were allowed in each area and everyone was required to wear facemasks and disposable gloves.
"We had been working from home since the pandemic started, but once we were together it was a really great energy boost to be with our teammates and work on something good for the community. I had a lot of fun." said Brand Manager, Yana Jones.
Team members who couldn't attend were still able to remotely participate by decorating lunch bags for the children receiving meals. Digital Marketing Specialist, Michael Pyndus, decorated over 50 bags.
"Even if I couldn't be there in person, it was great knowing that I could contribute. I hadn't done a craft project like that since probably elementary school. It was so much fun decorating those bags and I'm glad they'll be put to good use helping kids in need."
At the end of the day, we continued our tradition of announcing the Big Head Award winners. The Big Head Awards recognize employees who have gone above and beyond and demonstrated our five core values: Do the Right Thing, Act With Heart, Step Up and Own It, Teach and Lead, and Have Grit. This quarter's big head winners were Director of Digital Marketing, Chris Wilks, and Director of Brand Experience, Cynthia Stipeche.