News
Q2 Roundup: Awards, New Crestwood Site and New Faces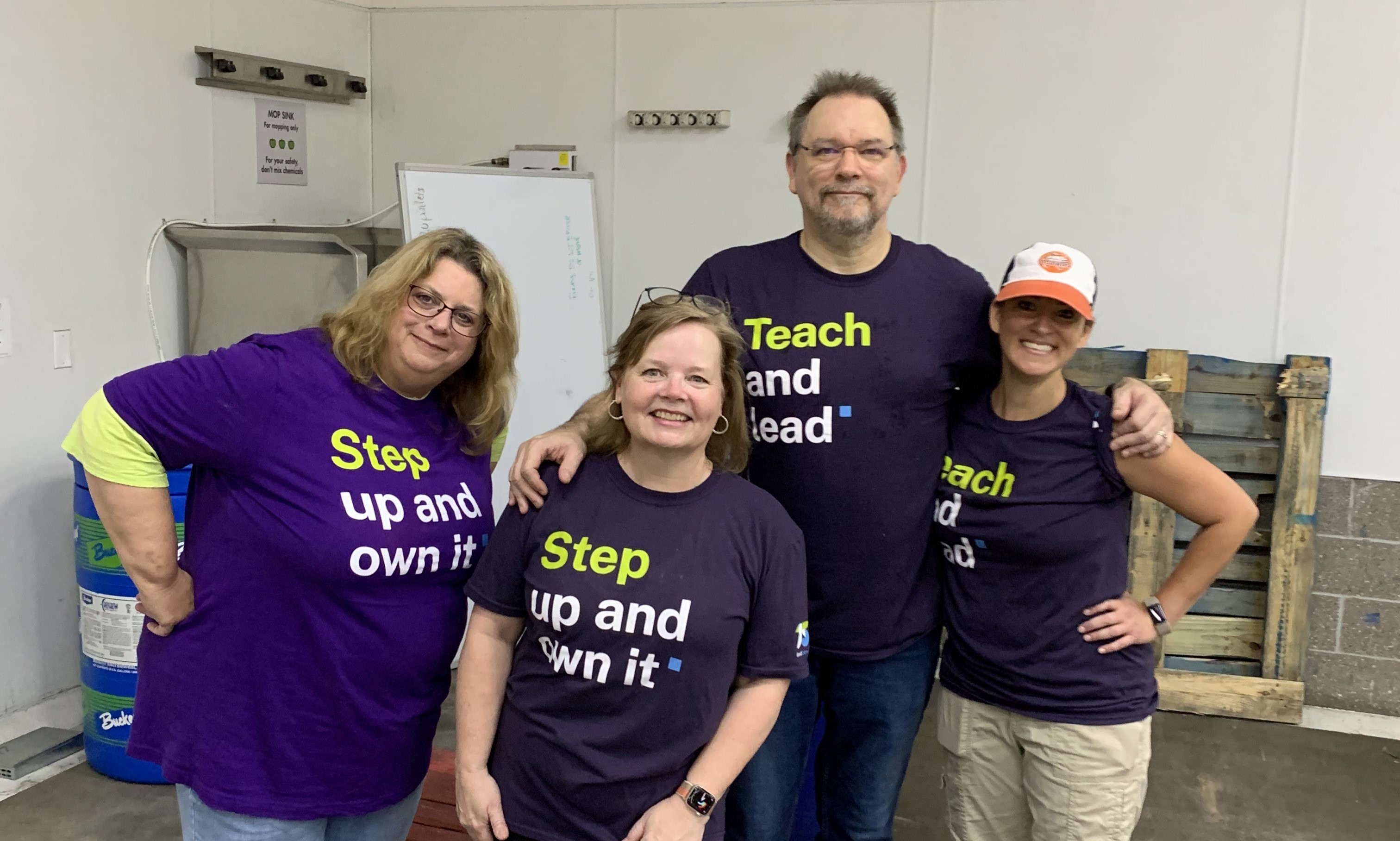 We've crossed the halfway point of 2022, and there's been no shortage of great things happening at BrandExtract. With new talent joining every month, our team has been able to accomplish some great work. From award-winning projects to a successful volunteering event, check out what we've been up to this past quarter:
BrandExtract Wins AMA Crystal Award for CF Financial Branding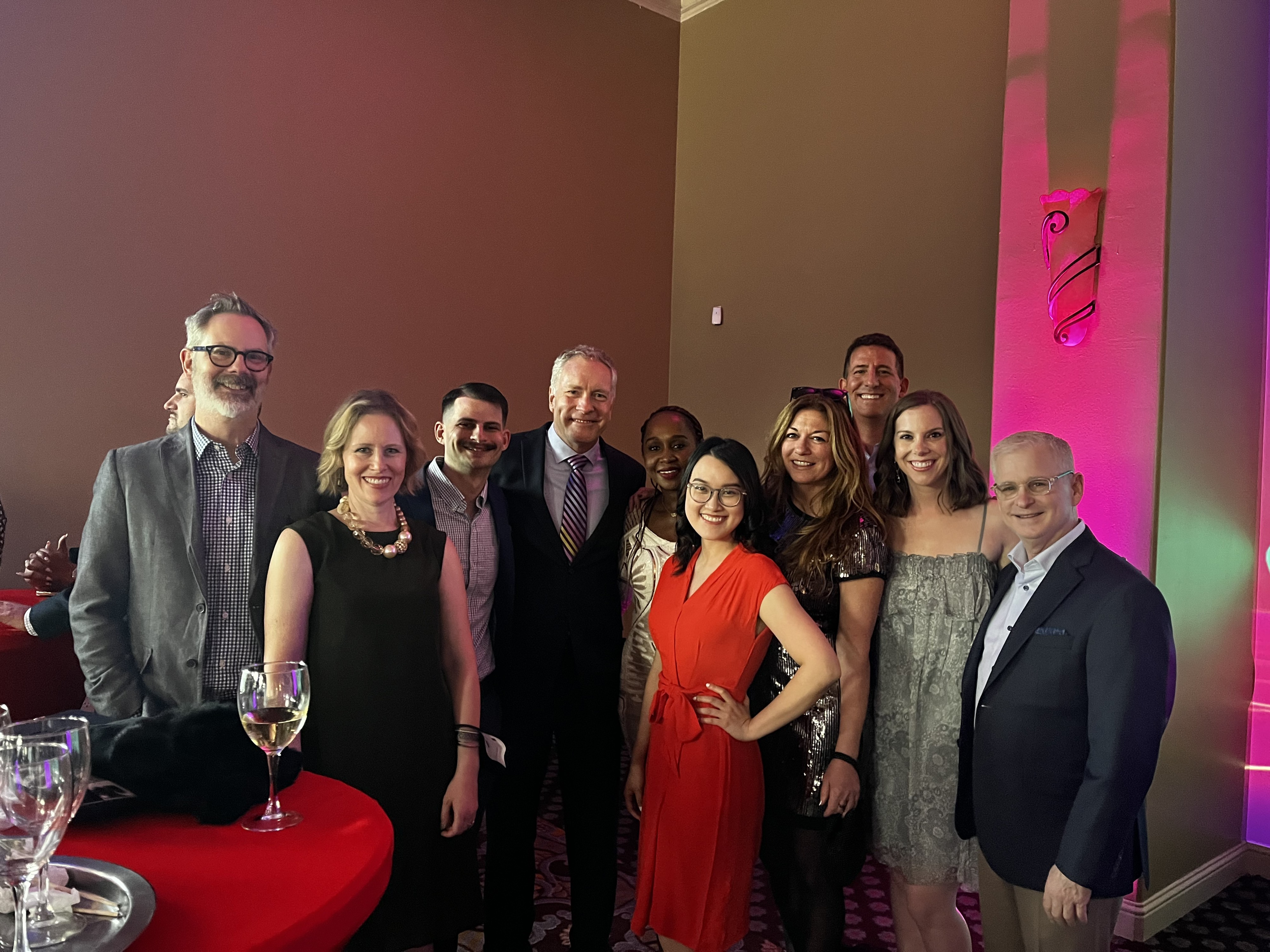 At the 2022 AMA Houston Crystal Awards, BrandExtract was recognized for excellence in branding with six nominations and one award for CF Financial's brand.
The prestigious Crystal Awards recognize high-quality work in branding and marketing from Houston-area companies, and a panel of judges determine the winning project through an in-depth write-up review process. Award winners were announced on May 19th at the Crystal Awards Gala in the Bayou City Event Center in Houston.
"It's an honor to be recognized for impactful work with our amazing Houston peers," said CEO and President Bo Bothe. "Thanks to our clients who believe in us and to our talented team focused on inspiring belief every day."
Read the full story to check out the work and see all the nominations.
Crestwood Launches New ESG Reporting Website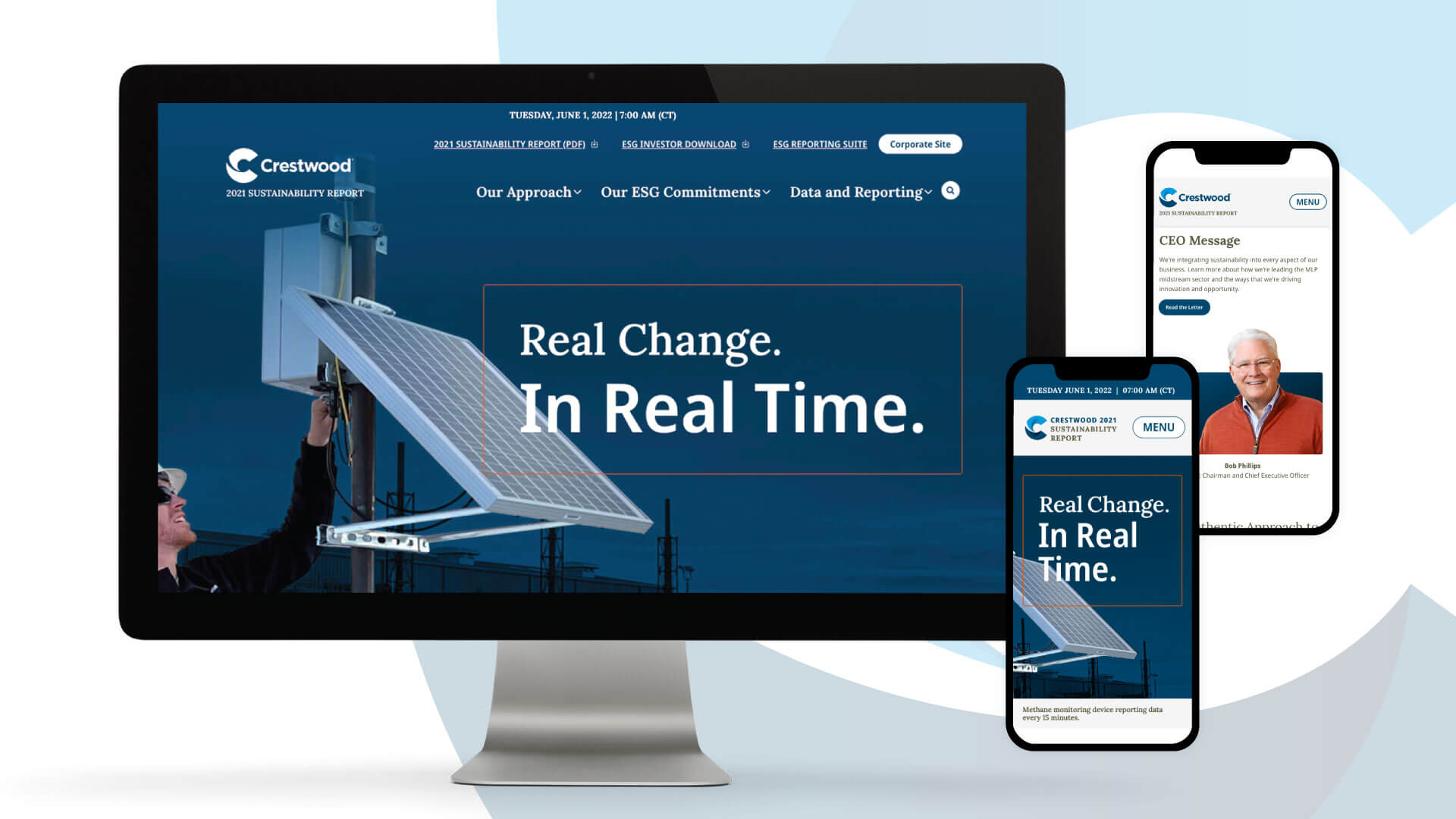 On June 2nd, 2022, Crestwood Equity Partners launched their brand new ESG reporting website, which was developed in partnership with BrandExtract. The report's theme, "Real Change in Real Time," communicated the midstream energy company's commitment to meaningful improvements in its environment, social and governance impacts.
"We followed the launch of our next three-year sustainability strategy with a complete redesign of our ESG website for Crestwood's 2021 sustainability report. BrandExtract's creativity is unmatched as they transformed our site to be more interactive and visually highlight our ESG accomplishments and initiatives," said Joanne Howard, Crestwood's Vice President of Sustainability and Corporate Communications.
Read the full story to learn how we helped take Crestwood's report to the next level.
BrandExtract Adds Six New Team Members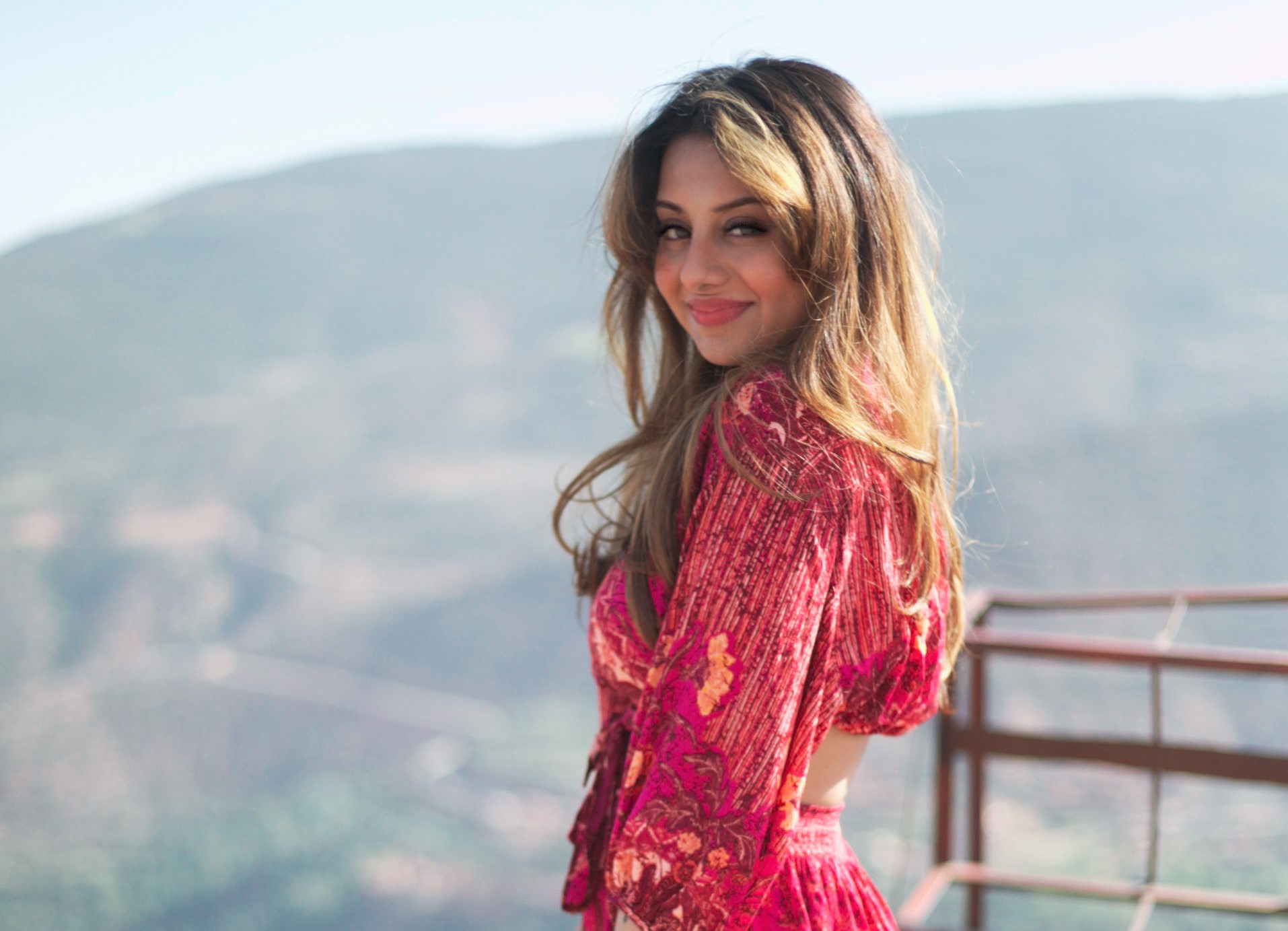 This quarter, we welcomed a whole slew of new additions to the BrandExtract team across almost every department. From designers to project managers, these new team members are already making a splash and creating great things.
The new additions build upon our exponential growth after last year's integration with Axiom, allowing us to accomplish new feats and offer expanded services to our clients.
Read the full introduction to all of the new team members, and learn a little about the people who are taking BrandExtract to new heights. To browse opportunities to join this great team, check out our Jobs page.
Making a Difference at the Houston Food Bank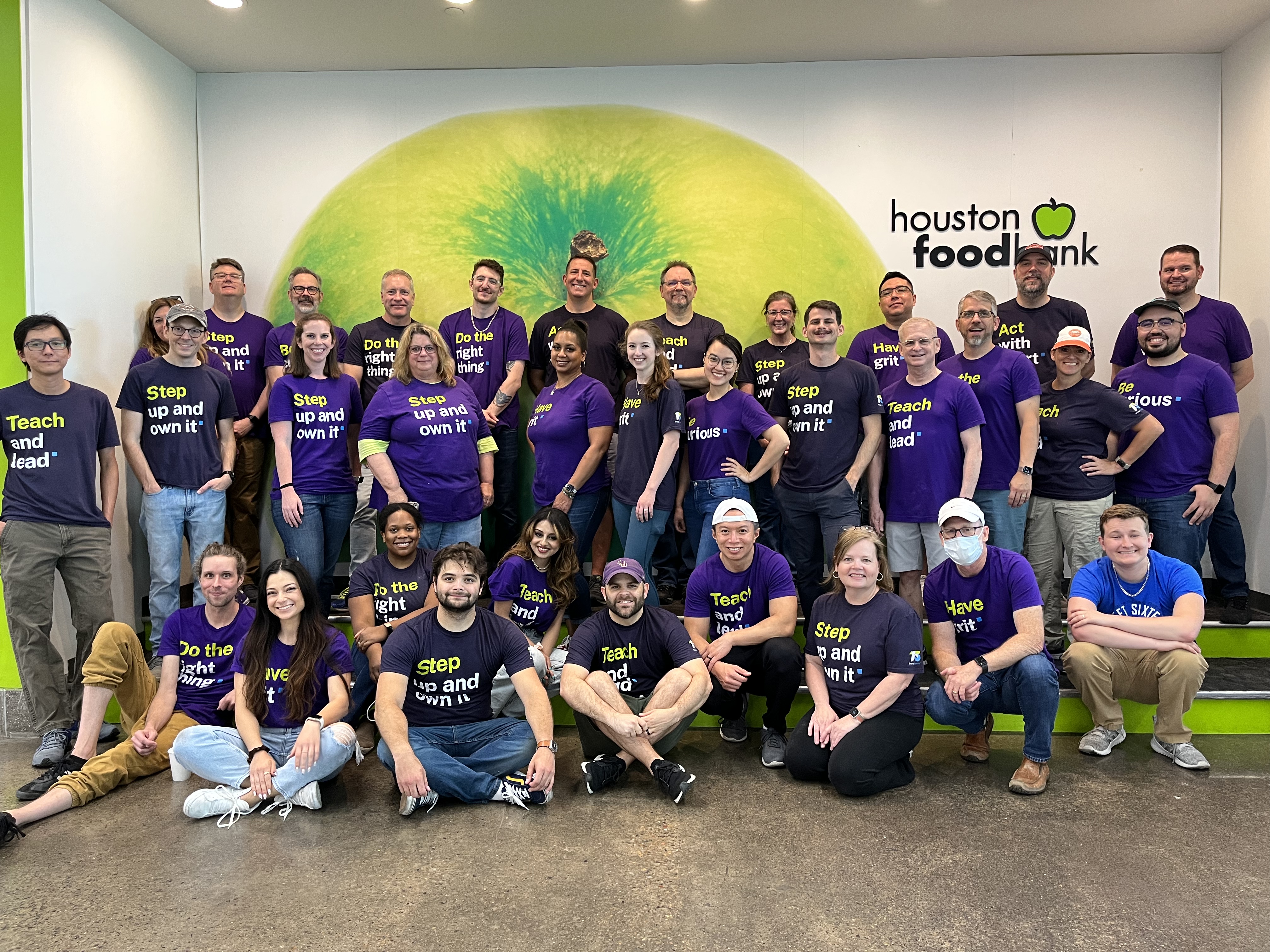 On June 3rd, the BrandExtract team left the office (with some traveling from all over the country) to spend the morning volunteering at the Houston Food Bank.
As a result of all the new faces who have recently joined BrandExtract, this quarter's service event involved the most team members to date. Our expanded team was able to make a bigger impact than ever at the food bank—in total, BrandExtract prepared a total of 10,695 meals!
Explore the full post to learn more about the day of service and the winner of our Big Head award.
Donovan Buck Presents at OpenJS World Conference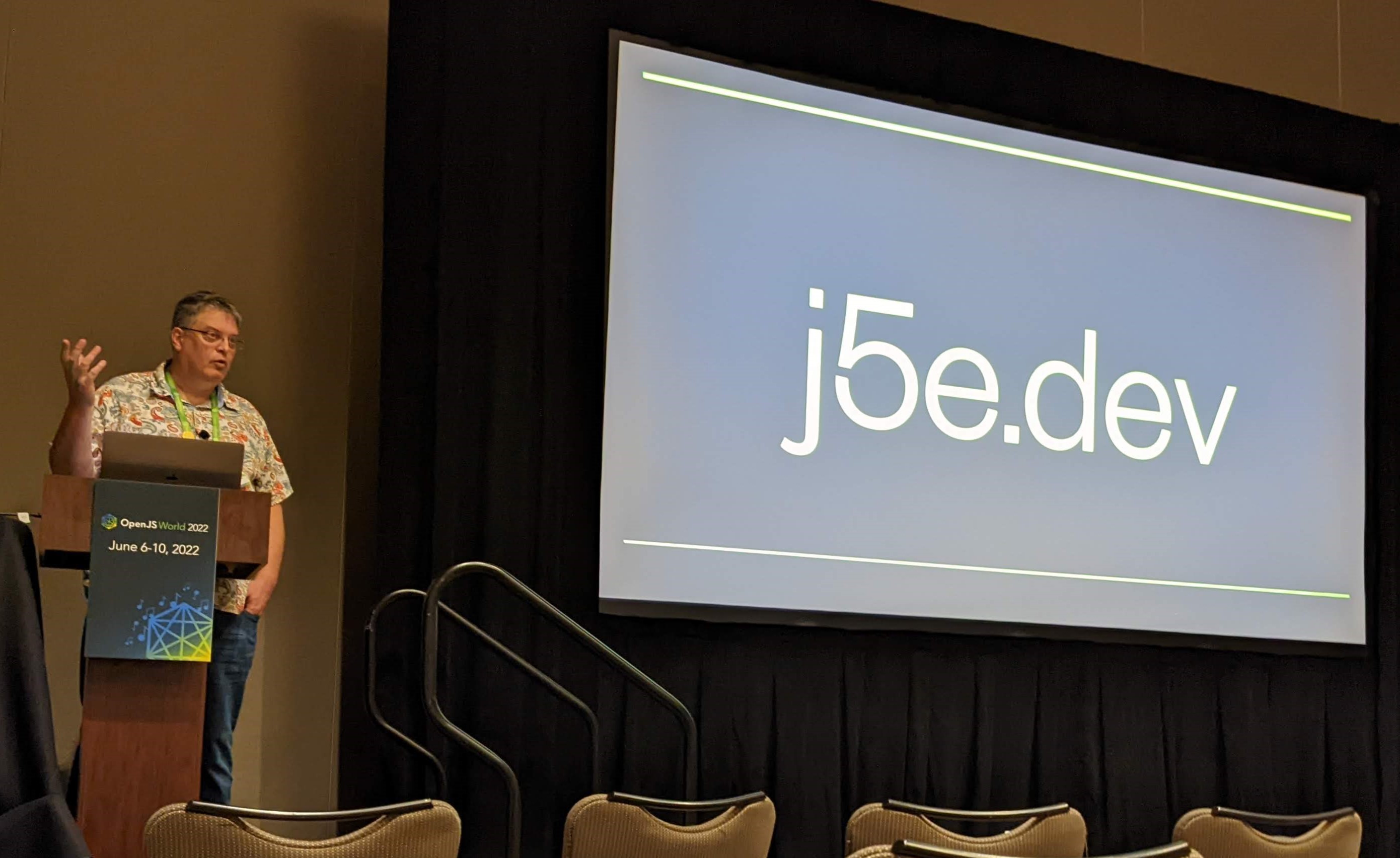 On June 7th, BrandExtract Partner and Vice President of Software Donovan Buck shared his expertise with attendees at the OpenJS World Conference in Austin, Texas. The presentation covered ECMA-419, a robotics API used for interacting with hardware peripherals such as LEDs, motors, cameras, accelerometers and more.
Donovan's talk took place at the LinuxFoundation's 2022 OpenJS World, an event that highlights large, open-source JavaScript projects. The presentation focused on new API specifications for controlling hardware, which will enable new capabilities in robotics and embedded systems without the use of host servers.
Watch Donovan's full presentation and learn more about his work in the full story.
BrandExtract Mentions on the Web
BrandExtract's bright minds are always getting picked for insights. Check out a few of the places our names have been quoted in various blog articles this quarter:
---
As we head into the second half of 2022, keep up with the latest BrandExtract updates on our news page, or sign up for our newsletter on the right. Stay tuned for more exciting projects coming soon!