Article
What is Inbound Marketing for B2B Brands?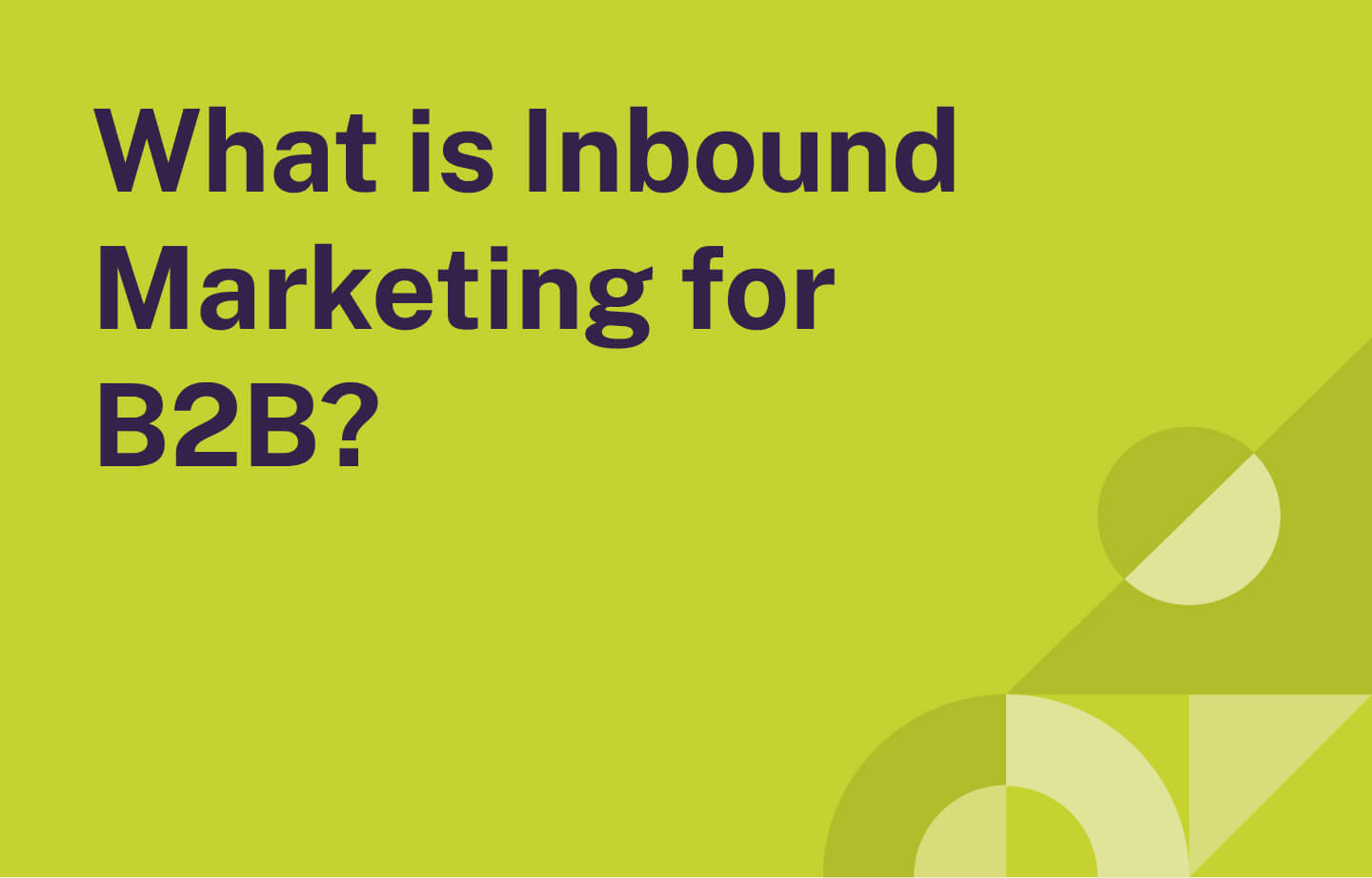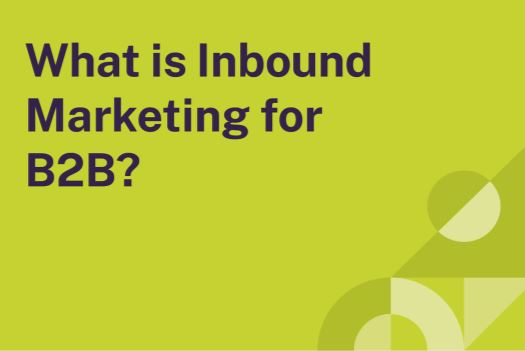 Inbound marketing represents a fundamental shift in outbound marketing tactics.
Outbound marketing involves sending the same message to a large group of people.
Inbound marketing uses tailored messages to attract the right type of customer. Ultimately, inbound marketing targets the ideal customer – the kind that are actively looking for answers or solutions.
Today, companies are abandoning traditional marketing for inbound strategies. Because inbound solves the biggest challenge for B2B companies – small marketing teams and lack of internal resources. Beyond this, the inbound methodology is proven to boost lead generation and increase sales.
For most B2B companies, the primary challenge is a small marketing team. So now, rather than relying on traditional marketing – like a large staff of marketers and sales department – inbound strategies only need a small marketing and sales team to attract leads and increase sales and conversions.
At BrandExtract, we're helping companies implement HubSpot's inbound platform to increase lead generation and sales. And it works; inbound leads cost 61% less than outbound leads.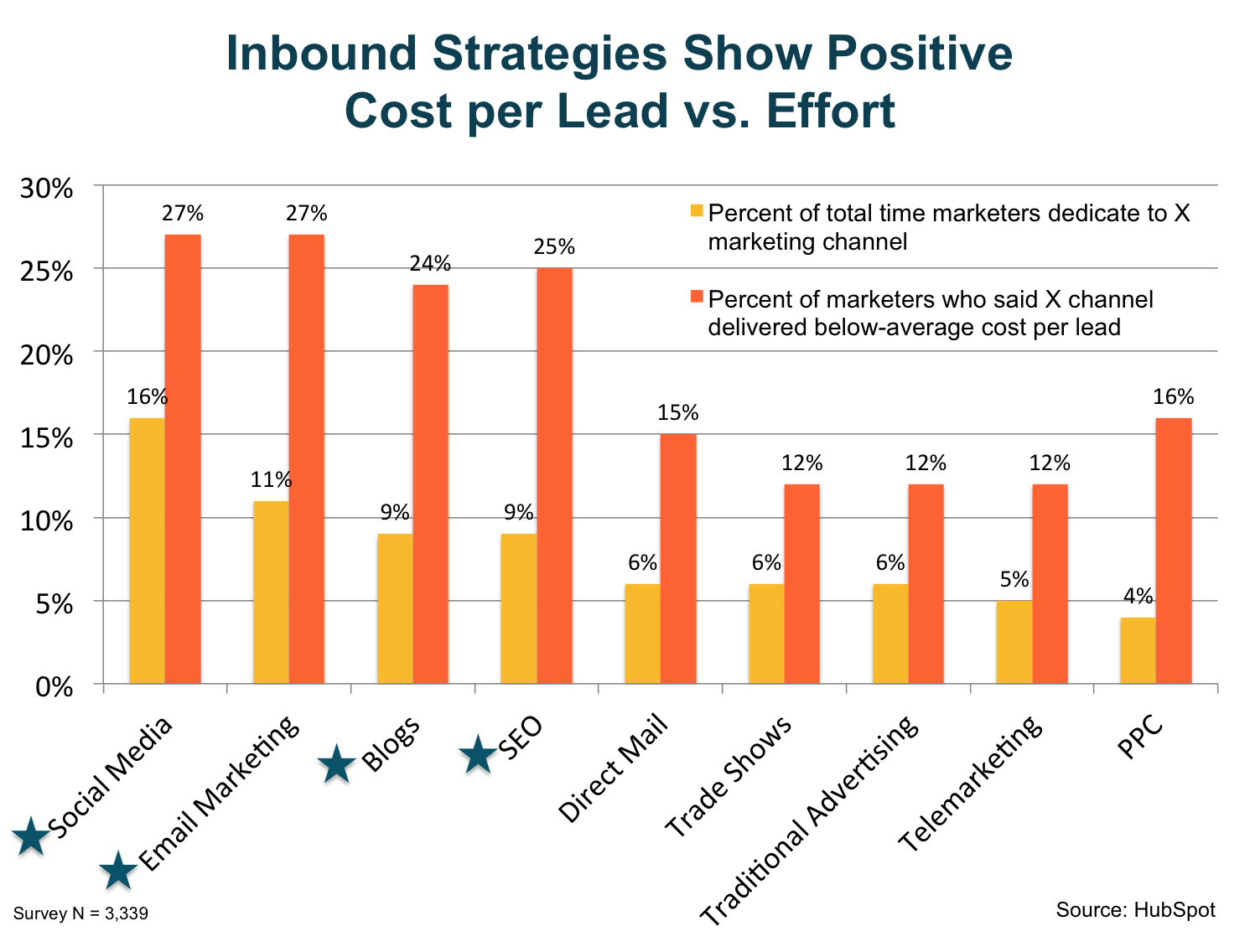 How? It all comes back to inbound marketing.
What Is Inbound Marketing?
Inbound marketing involves creating content for future customers to discover the right message, at the right time, so they move through the sales funnel.
This helps potential customers to find your products and services through blogs, SEO, videos, and social media. By writing content that answers their questions, search queries, or solves their problem, you engage and educate each customer, across multiple channels.
Now, your advertising isn't interruptive – it's relevant and helpful to your customers.
So, what is an inbound strategy? It involves creating content for each stage of the buyer's journey.
It's like breadcrumbs that lead people to the answer they're searching for. The result? Increase sales, generate leads and retain customers longer.
Outbound Marketing Vs Inbound Marketing
Inbound strategy represents a total shift in marketing tactics.
In the past, advertising teams would blast out created messages. This could be an email, a billboard, or search engine marketing.
But here's the problem. Not every person is ready for that message. It may be the wrong message. It might be the wrong time for them to read it. And so, potential customers miss out on valuable offers.
Unlike outbound marketing, an inbound strategy doesn't compete for consumers' attention. Rather, it answers the questions B2B companies always hear. Questions like, "what makes you different?" Why should I switch services? How can you help my own B2B business?"
Rather than using outbound to talk to the masses of people who are trying to block you out, inbound helps you be found naturally by potential customers who are already searching for information about your industry, product or service.
If you want a more detailed breakdown of inbound vs outbound marketing, we just released a new blog about that.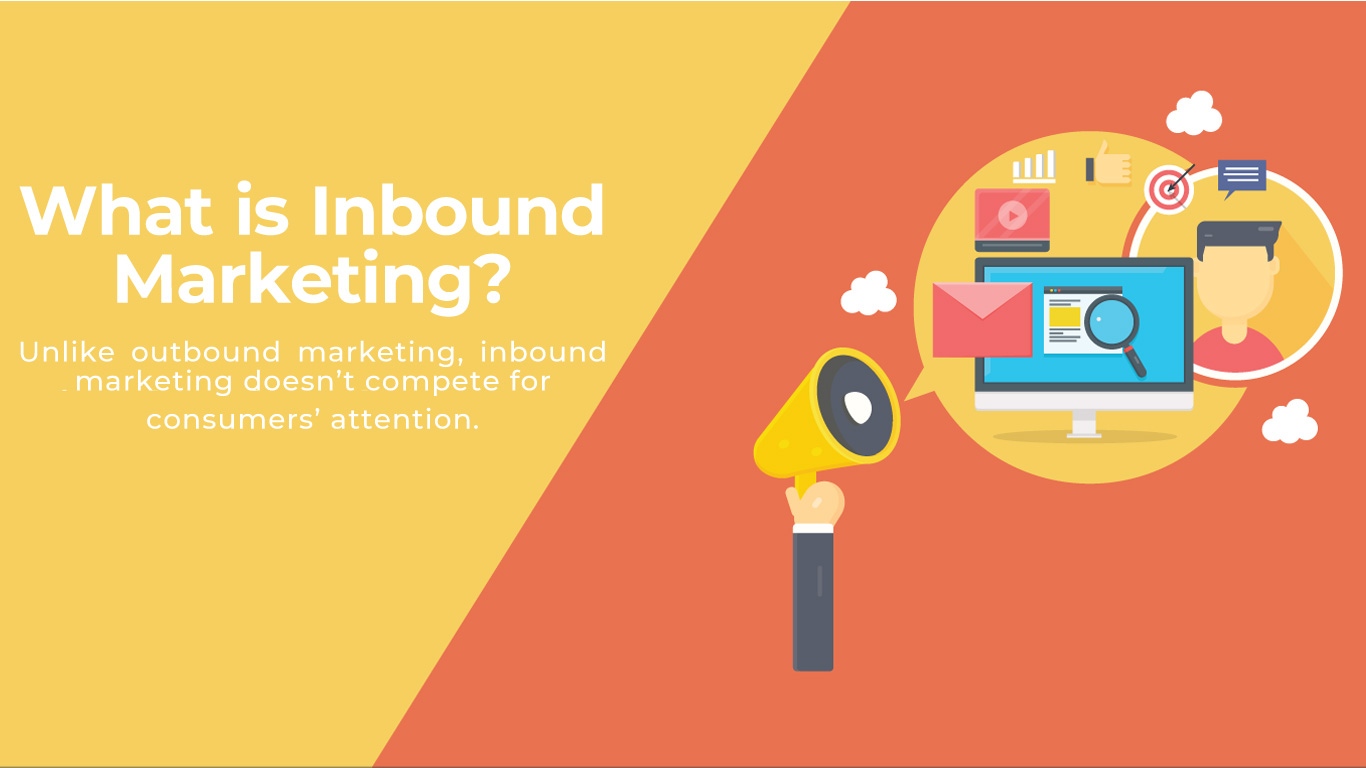 Now, the right people can find the right information, at the right time, so they can educate themselves about your products and services.
And it makes sense, right? Make good content, let people discover it on their own time, when they're interested, and you'll find a much more engaged consumer.
So, after finding enough answers by consuming your content, clicking on a call to action and receiving unique offers from your B2B company, audiences qualify themselves as a lead.
That's the streamlined explanation for the inbound methodology. Now, we'll see why this strategy works, and how you can recreate it for your own B2B company.
Inbound Marketing Strategy
The backbone of an inbound marketing strategy is the buyer's journey.
Each customer is at a different stage of the buyer's journey. They may just be aware of your company. They might be comparing your services against a competitor's. Or, they could be one email away from buying your services.
Those three stages of awareness are called the buyer's journey. And with great content marketing, people find the right message, at the right time, which moves them through their own journey.

But this methodology is built for post-conversions, too. By following the same content marketing strategy we just discussed, you'll also make content that can Convert, Close and Delight. Let's break that down.
Convert, Close, and Delight
Convert: when your lead becomes a sales qualified lead
Close: when your SQL becomes a customer
Delight: when you keep creating great content for customers, who then become more frequent customers.
By writing great pieces of content – the kind that answers questions and solves challenges – for each stage of the buyer's journey, you can move customers from being a stranger to a repeat customer.
You can also segment potential customers into buyer personas. This allows you to group types of customers into specific, targeted groups, like "compression engineers", "sourcing' or "leadership teams."
Why would you segment them into buyer personas? Because now, you can see which audience group is most interested in content marketing. Now, you can see which buyer persona most-often converts, becoming a customer. Now, you have a better idea of where to direct your content marketing.
Inbound Marketing Increases Lead Gen
Lead generation is dialed up a notch with inbound efforts. In fact, 92.7% of companies using inbound increase their lead generation.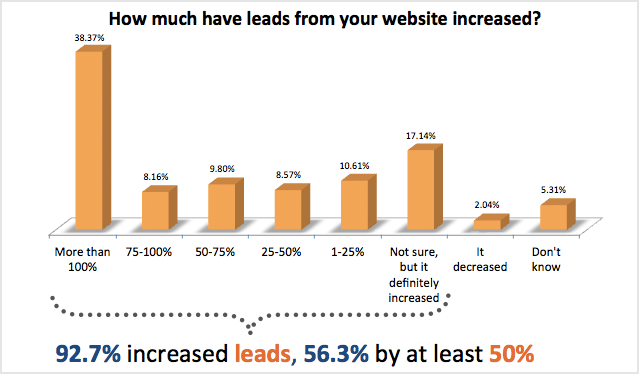 Inbound marketing is also significantly cheaper. These leads cost 61% less than outbound leads.
All that great content you create is findable at any time by any potential customer.
Because here's the thing: buyers don't want to be prospected. They don't want to be sold to. They still have questions, though, and want answers in a personalized, engaging way.
However, they are willing to exchange personal information if they get something in return. This can be a free brochure, a web tool for service estimates, or a free trial. We call these content offers, and they're placed on landing pages. Just remember, only your marketing qualified leads should be directed to a landing page. You want qualified traffic, the kind who's ready to take the next step in the buyer's journey.
Once a customer has read enough blog posts, emails or social posts, or downloaded enough brochures, resources or podcasts, they're ready to hear your sales offer.
Inbound Marketing Increases Sales
49.7% of companies using inbound marketing increase sales within 7 months.
That's a powerful stat, but it makes sense. This strategy focuses on providing the right information at the right time, wherever the customer is in the sales funnel.
So as an inbound sales person, you can focus on attracting new leads to grow your sales pipeline, engaging with people who are ready for a sales conversion, and delighting them with specific solutions to their challenges.
The best part – all that content is reusable. In fact, it never goes away and can always sell for you.
B2B Inbound Marketing For Small B2B Companies
Sales and marketing teams don't have to be 30+ people anymore. It's all manageable by a small team with an B2B inbound marketing strategy.
Luckily, most B2B customers share the same questions. They want to know why they should trust your B2B company, and what makes you different.
So small inbound teams can focus on evergreen content that answers those questions.
Inbound Marketing in Houston
BrandExtract is a HubSpot-certified inbound marketing agency in Houston. While HubSpot isn't the only platform, it's BrandExtract's preferred inbound marketing software.
We've been helping Houston companies with inbound marketing services and marketing automation. Check out our digital strategy case study to see the implementation.
So if you're interested in inbound marketing services, reach out for a demo. We'll show you the ins-and-outs of the program and how you can increase sales and lead generation.