Article
4 Examples of Successful B2B Digital Marketing Strategies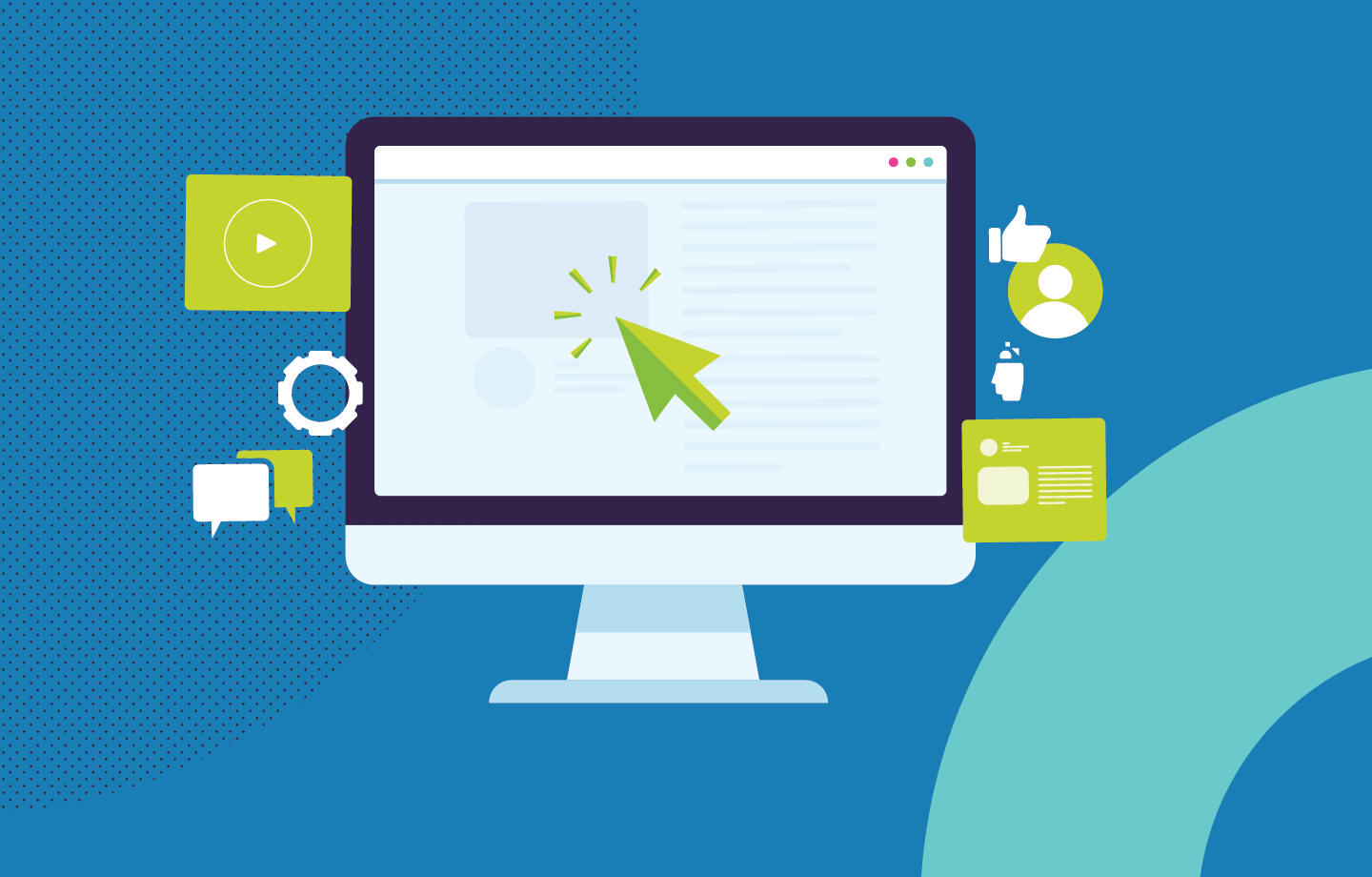 A strong brand is a powerful tool to achieve your business goals. Your customers' emotional connections to your company's mission, story or values can become an effective sales driver. One powerful way to initiate and strengthen this connection with clients is through digital communication channels such as social media, online article publishing and video.
Here at BrandExtract, we believe in the power of digital marketing and work hard to implement strategies and techniques that enhance our clients' digital brand experience. Take a look at a few of our favorite and most successful digital marketing projects and programs—including real client examples in video, pay-per-click advertising, social media, public relations and content distribution.
B2B Digital Marketing Strategy #1: Video
Company: C&I Engineering
Experts: Greg Giles, Director, Creative and Leslie Rainwater, Brand Strategist
Scenario
C&I Engineering provides a host of process design and safety solutions to its customers. Due to the complex nature of these solutions, however, the company was having a difficult time conveying its message to prospective clients. We needed to help explain C&I's services to potential customers and employees alike in a concise way, without oversimplifying their impact.
Goal
C&I serves and hires engineers, so our goal was to help customers understand how this big-thinking brand engages with highly technical, complex problems. We wanted to let people know that C&I looks at problems holistically in order to provide big picture solutions that work across the board, versus focusing solely on a very specific symptom.
What We Did
"We recognized," Rainwater comments, "that we needed to communicate this concept of the 'big picture' solution. Based on our research, we knew this was the right message for C&I, so we explored how to establish this story with their customers." With this goal in mind, we made the decision to implement videos into the business's marketing plan. We needed something that showed personality and told people that "we love what we do." The video started with a straightforward idea of what people expect engineers to be but quickly breaks the mold, transitioning into a story about the company's culture, community and aspirations. It features a big idea divided into multiple small steps in the path—symbolic of the "big picture engineering" message that C&I wants to portray.
Why It Worked
Videos are a smart, concise way to tell a brand story and explore the benefits of what a company can offer in a way that makes sense to both potential consumers and employees. "Video is not the cost-prohibitive beast that it once was, which makes it easier to produce. The beautiful thing about C&I's video is that it is so true to the brand," says Giles. "It is an accurate reflection of the company—a group of engineers trying to break out of a stereotypical mode." Copy could have achieved similar results, but videos often tell stories in a deeper and more engaging way—especially when they attempt something more than just a "talking-head" interview.
Tips to Remember
There is a common misperception that a great amount of digital strategies only work for B2C (Business-to-Consumer), and not B2B (Business-to-Business) companies. Video can be a highly effective and profitable marketing tool for any company when it accurately conveys the message you're trying to tell. Focus on extrapolating the story behind the brand and humanizing your company to make it more relatable or even inspiring. Whether your business focuses on B2B or B2C, implementing video into your digital strategy is an excellent way to simplify your mission in a way that's clear and doesn't undersell your goals.
B2B Digital Marketing Strategy #2: Social Media Advertising/Pay-Per-Click
Company: Chemstations
Experts: Greg Weir, Partner, VP Digital Marketing/Analytics and Elizabeth Tindall, Brand Strategist
Scenario
We were an early adopter when LinkedIn introduced pay-per-click advertising, and we found it to be a good fit for one of our clients, Chemstations, a software company geared towards engineers. We wanted to experiment with LinkedIn advertising for them, because of its specific segmentation options that allowed us to target executives who make purchasing decisions for Chemstations' type of product.
Goal
We wanted to drive leads and promote a specific product, in addition to increasing free trial downloads and active product interest.
What We Did
"We created an ad that would run on LinkedIn newsfeeds, making sure to implement CPC (cost-per-click) rather than CPM, which is impression-centric," Tindall explains. "We felt that, for this specific campaign, CPC would drive more actionable results because it tracks high-value interactions." We selected a target audience that would be most likely to click on a Chemstations ad — Chief Technology or Operations Officers and others who would ultimately make software purchasing decisions for their companies. When building the Chemstations LinkedIn advertisements, we also made sure to use creative elements that draw viewers in and encourage them to click. We found that implementing pictures of Chemstations employees was an effective approach.
"Ads featuring human photography usually draw in the most clicks," advises Weir. "Especially if the faces give the illusion of looking at the viewer. In addition to optimizing ad creative, landing pages need to deliver on the key information that you're promoting, should people click through to it." When viewers clicked on the ad, they were immediately taken to a landing page for the Chemstations product so that they could quickly discover more information to support a purchasing decision.
Why It Worked
Social media is a strong strategic venue for many businesses, mainly because it provides access to such a wide range of potential customers and influencers. We capitalized on LinkedIn at a time when it was not as crowded as other social sites, and we created ads that were targeted to capture executives in order to sell Chemstations' product.
Tips to Remember
Compelling ads are ultimately what is going to make your target market take interest and click, so be sure to create something that really speaks to and exemplifies your target audience's interests. Equally important is a landing page that delivers on the information your audience will likely be looking for. These campaigns require freshening monthly, as the shelf-life of the ads is only about three to four weeks. Your audience sees the ad over and over again, so it grows old quickly. Allow flexibility to pilot changes.
B2B Digital Marketing Strategy #3: Public Relations and Content Distribution
Company: HWCG, L.L.C.
Experts: Ashley Horne, Brand Manager and Caitlin Devereaux, Content Marketing Specialist
Scenario
After the Deepwater Horizon tragedy, offshore operators came together to form HWCG, an emergency well containment consortium dedicated to maintaining a deepwater response system. Because HWCG's core solution can bring to mind disaster, the organization was hesitant to participate in media conversations out of fear that the discussion could quickly turn negative. They desired, however, for other companies in their industry and the public to have an accurate understanding and appreciation for what they do, rather than overlooking their response solution or referring to outdated or misleading information.
Goal
After a period of dormant communications, HWCG began to lose its share in industry conversations to other organizations. They wanted to increase media visibility and position themselves as the clear solution to blowouts within the industry. Additionally, HWCG sought to advocate for safe and responsible drilling practices and correct misinformation and inaccurate perceptions held by the general public and industry media.
What We Did
"We wanted there to be significance in saying, 'we're members of HWCG,'" Devereaux adds. "The company wanted to express its value and encourage member participation." To achieve this goal, we aided the company in its emergence into industry and mainstream media conversations, creating a presence for it rather than maintaining silence. We also created a strategic media outreach plan to help drive the ready-to-respond message and developed content to reinforce HWCG as industry advocates. HWCG is a member-based organization, so we established visibility not only for the consortium as a whole, but also for members who would recognize the worth of being a member.
Why It Worked
"Our audience in this particular industry is very present and active," Horne explains, "and the high levels of interaction made content distribution an excellent candidate for HWCG's digital strategy." As part of our public relations and content distribution program, we employed a cross-channel approach that involved digital media such as newsletters, a new website and featured articles in online news publications. Our proactive approach involved regularly contributing to discussions that were in the press. We recognized the power of awareness—what content is available in the industry, and what can we do to create something new and informative? HWCG's industry is highly regulated, but the information that the press associated with it was either inaccurate or outdated. Publishing fresh, accurate content on various digital platforms is a way for HWCG to educate all audience groups on their mission and ongoing initiatives.
Tips to Remember
PR is often overlooked among digital teams, but it's an effective communication tool that transcends platforms by putting your brand in touch with your audience, wherever they are. Always look for ways to fit your brand's story into existing conversations as a key aspect of this digital strategy. Finding publications that discuss these topics and responding to them is also important, because it puts you directly in the sight of your audience and allows them to become more aware of your brand. Instead of feeling defeated by inaccurate information, be proactive about letting people know about new developments that are available. Many B2B companies approach media conversations thinking that they can completely control them, but a more realistic goal is to guide the information. Establishing your presence across different channels makes it more likely that you will be the one guiding leaders in the conversation.
B2B Digital Marketing Strategy #4: Social Media
Company: BrandExtract
Experts: Laura Puente, Director, Marketing Communications, Chris Wilks, Digital Content Strategist, and Caitlin Devereaux, Content Marketing Specialist
Scenario
While we consider ourselves a successful branding agency, we realized several years ago that we weren't engaging clients and potential leads in a way that would support more natural, long-term relationships. Social media can be an excellent way to engage your employees, recruits, prospective clients, partners and the industry as a whole, partly because it is an opt-in marketing approach. If people follow you, it means that you are an active part of the conversation and it gives you more leverage in terms of engagement and conversations.
Goal
We wanted to show that we are active, engaged and driving conversation around our company's key messages and also wanted to expand our network among recruits, potential customers and industry influencers.
What We Did
Our target audience exists on social media, but each platform corresponds to different personas within that larger group. As a result, each platform, from Twitter to Facebook to LinkedIn, has to have a different strategy in order to engage with each persona. We broke it down, channel by channel, discussed content to share on each, and set goals.
"We created a process map with expectations for each point of engagement," explains Puente, "and communicated it with our agency partners, giving them guidelines to supplement our regular posts with their content."
We began to track everything monthly via Google Analytics and each platform's analytics tools, making sure to implement monthly meetings to measure success, brainstorm, and adjust the strategy as needed. We continue to work with our agency's partners, like CEO Bo Bothe and Chairman Jonathan Fisher, to post content on their individual social networks to create a greater level of interaction with the brand. Now, our audience is powerfully engaged on social media. Interacting with them is a positive experience, because it allows us to build direct relationships with our target audience.
Why It Worked
"Facebook has been good to us for internal engagement," Devereaux advises, "and it helps you connect with your employees and share your culture." Other social media venues, like LinkedIn, are great sources for recruiting and generating leads. If there is a big publicity need, social media is a great way to support that and maintain interactions through pitches and conversations.
For us, the most beneficial ways to use social media are:
If there's an existing conversation about us and our company
When we're investing in producing quality content and then using social media to strategically post and promote it to the right people
Providing value on the platform itself by answering questions, connecting people, and being a general team player and available resource, and
When we want to listen to keep a pulse on the conversation that our audience engages with.
Tips to Remember
"B2B professionals can be quick to say, 'my audience is not on social media,' or to announce its risks with their compliance department," Wilks points out. "But it's important to note that your audience is on social media, often having conversations about you and about your industry, whether you're there or not. It's best for you to get out into the social media world and address your audience head-on, using to your advantage what people might be saying about your company on different social platforms. It's easier for you to correct someone or direct the conversation in a more accurate way if you have a presence."
Final Takeaways
Digital strategies are an extremely important component of any company's overall marketing plan, regardless of your industry. When properly implemented, each strategy can produce influential results, and new ones are discovered every day that continue to shift and mold the business world. These strategies add to your basic marketing plan by implementing a new way of reaching your audience in their element and attracting them to your company.
You can explore more digital marketing examples here. If you want to learn more about how to properly implement digital strategies in a marketing plan to impact your company and bottom line, contact a brand strategist today.