News
Q2 2021 Roundup: New Websites, New Team Members, and a New Office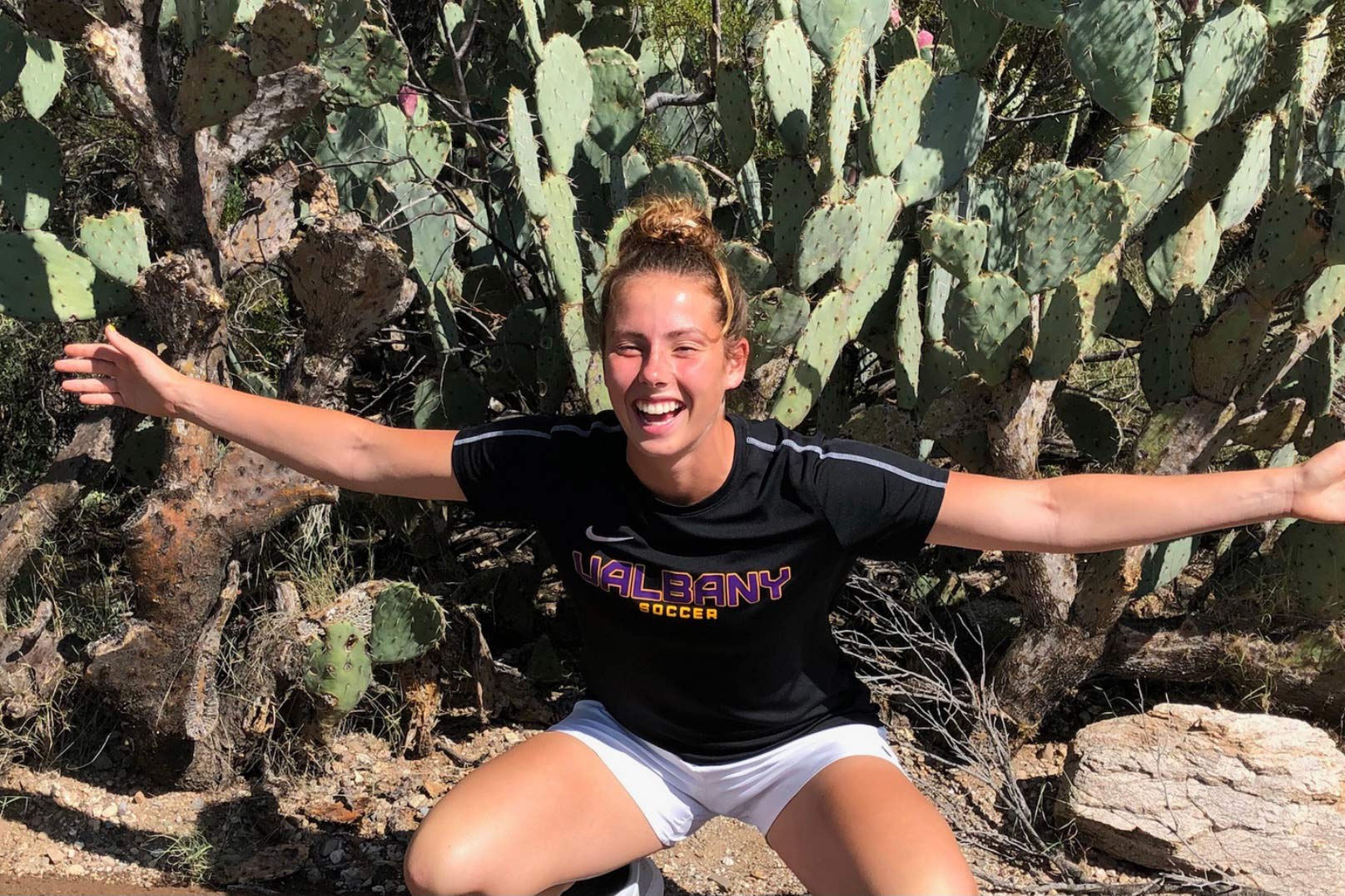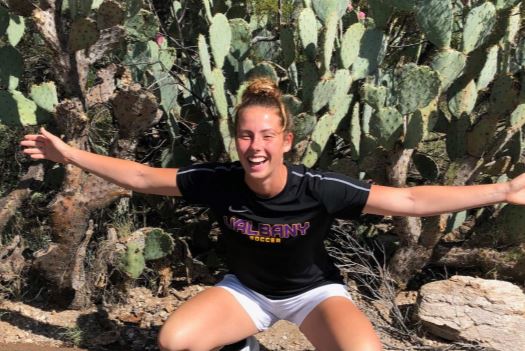 Q2 of 2021 had no shortages of opportunities for us to grow with the launch of two new client websites, our own new website built from scratch, and five new team members. Explore the highlights of our second quarter.
Here's what we cover:
Client Highlights
Crestwood Publishes 2020 Sustainability Report
This past June, Crestwood Equity Partners LP partnered with BrandExtract to launch its third annual sustainability report. This year's report is called, "Shaping ESG in the Midstream Sector," and focuses on Crestwood's rising ESG leadership role in the midstream industry.
Crestwood has come a long way in the three years since it started ESG reporting. From materiality assessments to implementing ESG throughout the company, Crestwood has had amazing growth when it comes to its ESG strategies. During this year's report, we helped them build a dynamic, more modern ESG website; including a new interactive timeline, dynamic charts, video components, and more.
Explore how Crestwood has made even more strides with ESG and how we've helped them by reading the full story.
Milestone Launches New Website
A long-time partner of seven years, Milestone Environmental Service partnered with BrandExtract to build a new website.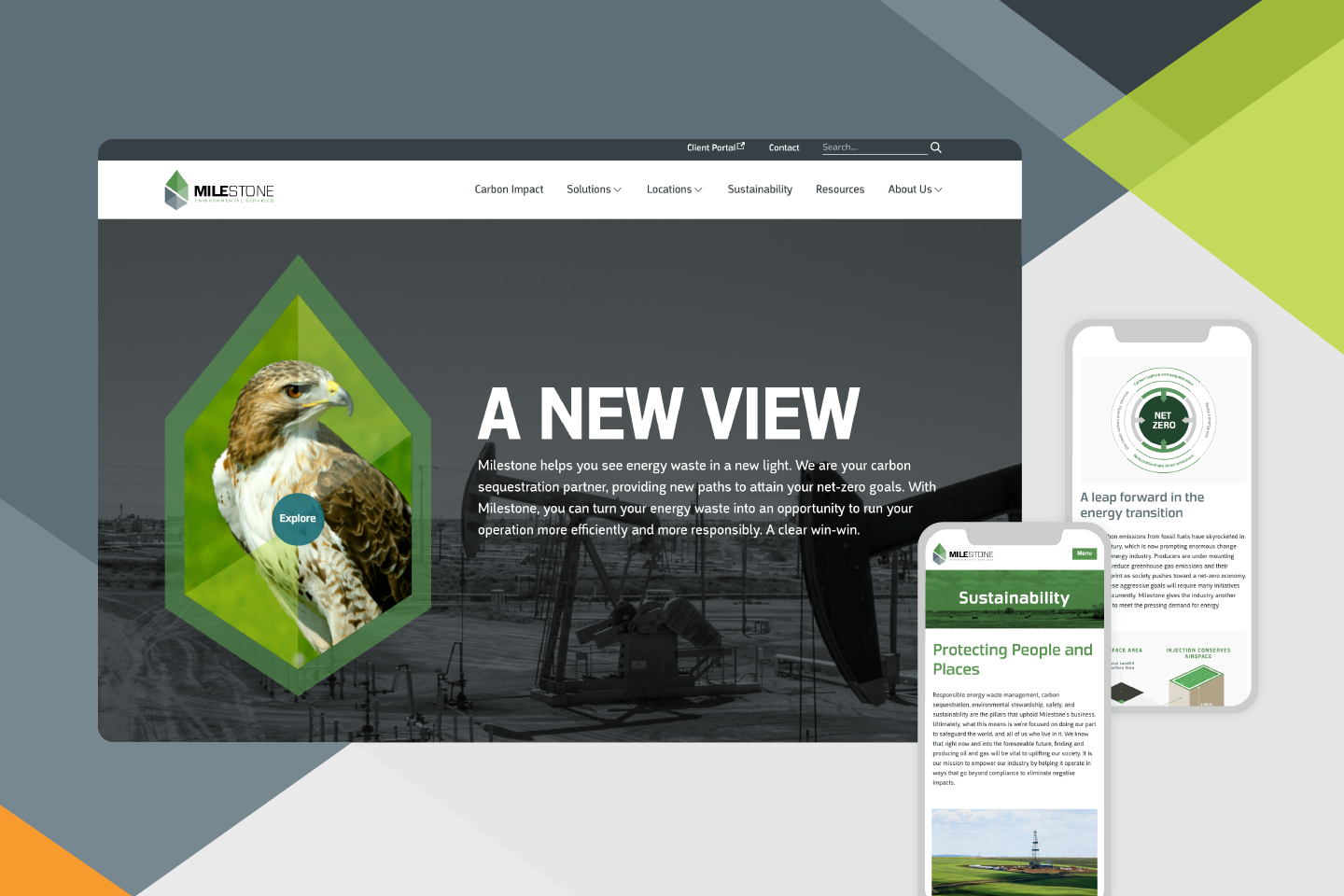 Thanks to the company's unique slurry injection technology, we found an opportunity to refresh Milestone's brand positioning as a carbon sequestration and clean energy partner. We built a new website using our custom CMS, SAM, and provided fresh designs, new messaging, updated imagery, and an overall amplified UX with updated accessibility and better architecture. Check out the full story on how we refreshed the Milestone brand and website.
Patterson Publishes ESG Website
Houston, Texas-based oilfield services company Patterson-UTI published its ESG website in under two weeks using the ESG Reporting Partners platform, ESG Artisan. Artisan powers ESG websites and gets them online in a fraction of the time it would take from scratch. Explore the ESG website
Inside BrandExtract
BE Launches Its New Website
After a year in development, BrandExtract launched its new and improved website.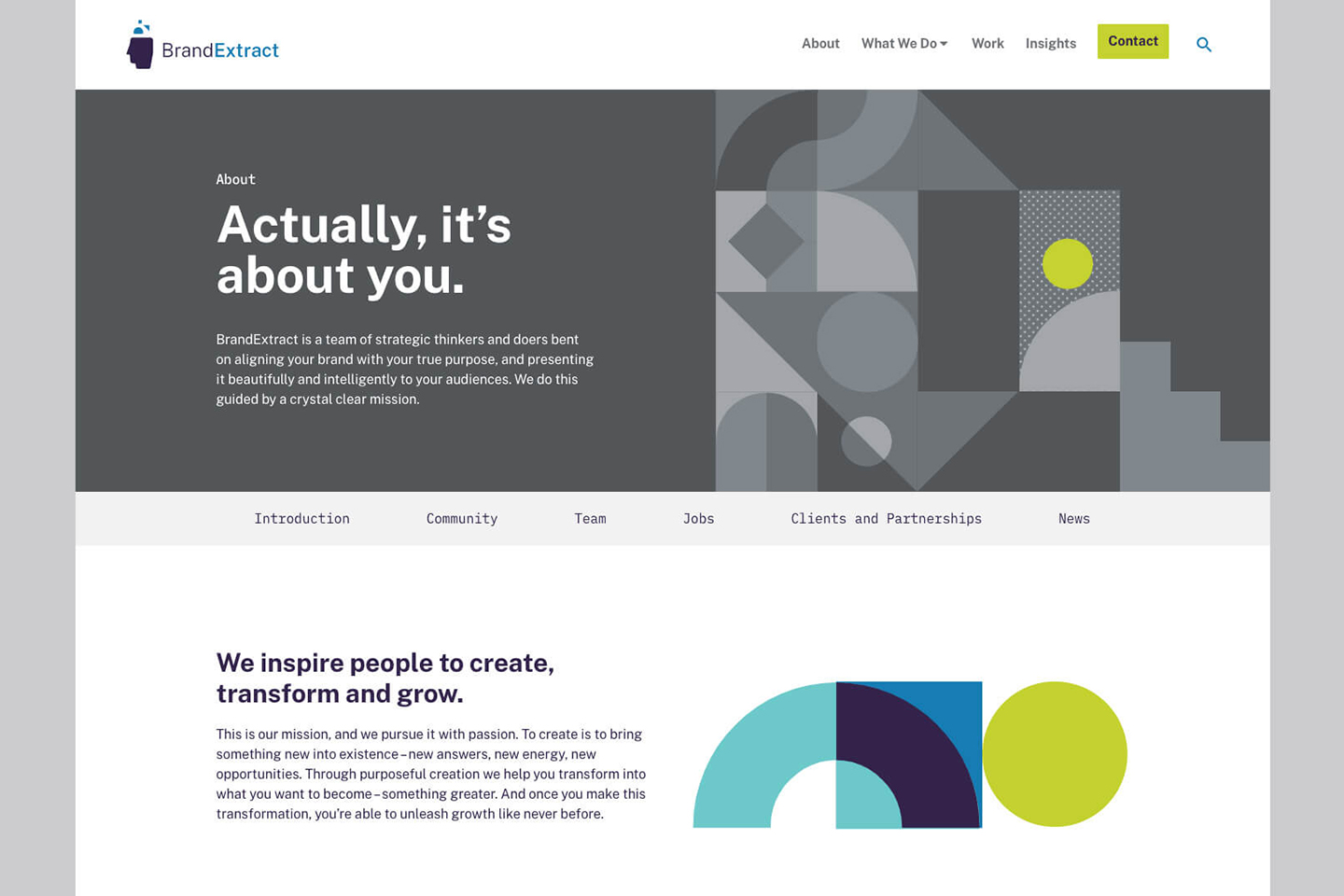 Built from scratch using our enterprise-ready web content management system, SAM (Site Authoring and Maintenance), The new site offers a sleeker, more brand accurate design and offers faster and more accessible features for a better user experience.
"A ground-up rebuild is an exciting time for developers," said VP of Software Development, Donovan Buck. "You cut all technical debt, and have an opportunity to apply all the latest best practices. This rebuild represents a huge leap forward in performance. The old site was impressive, but this new site is jaw-dropping."
You can explore the full details of our new website as well as how we made UX and accessibility a focal point of the rebuild website by reading our press release.
New Building, New Sign
Last quarter we announced that we had moved into our brand new building and we couldn't be happier with the new space. We've been hard at work making ourselves and our clients feel at home in the new space by bringing that special BE flare, including a brand new sign.
"The new location is amazing," said CEO, Bo Bothe, "The space and grounds really offer a great opportunity to create something that is uniquely BE and something our team can have a sense of ownership in. This also gives us a great deal of financial flexibility so we can take better care of the team."
Chairman Jonathan Fisher added, "The new space hopefully means a chance to refine the way we work in a post-Covid world. The office is set up for hotelling, and more virtual remote communications. We have not worked out future plans for the generous parking lot, but we expect to expand outdoor amenities and leverage the space more when the weather is nice. Overall there is a sense we can continue to put our stamp on the space as we settle into understanding how to best support our people and clients."
BE Adds New Teammates
Along with a new building and new website, Q2 also saw the growth of the BE team. We saw five new faces join the team here at BrandExtract.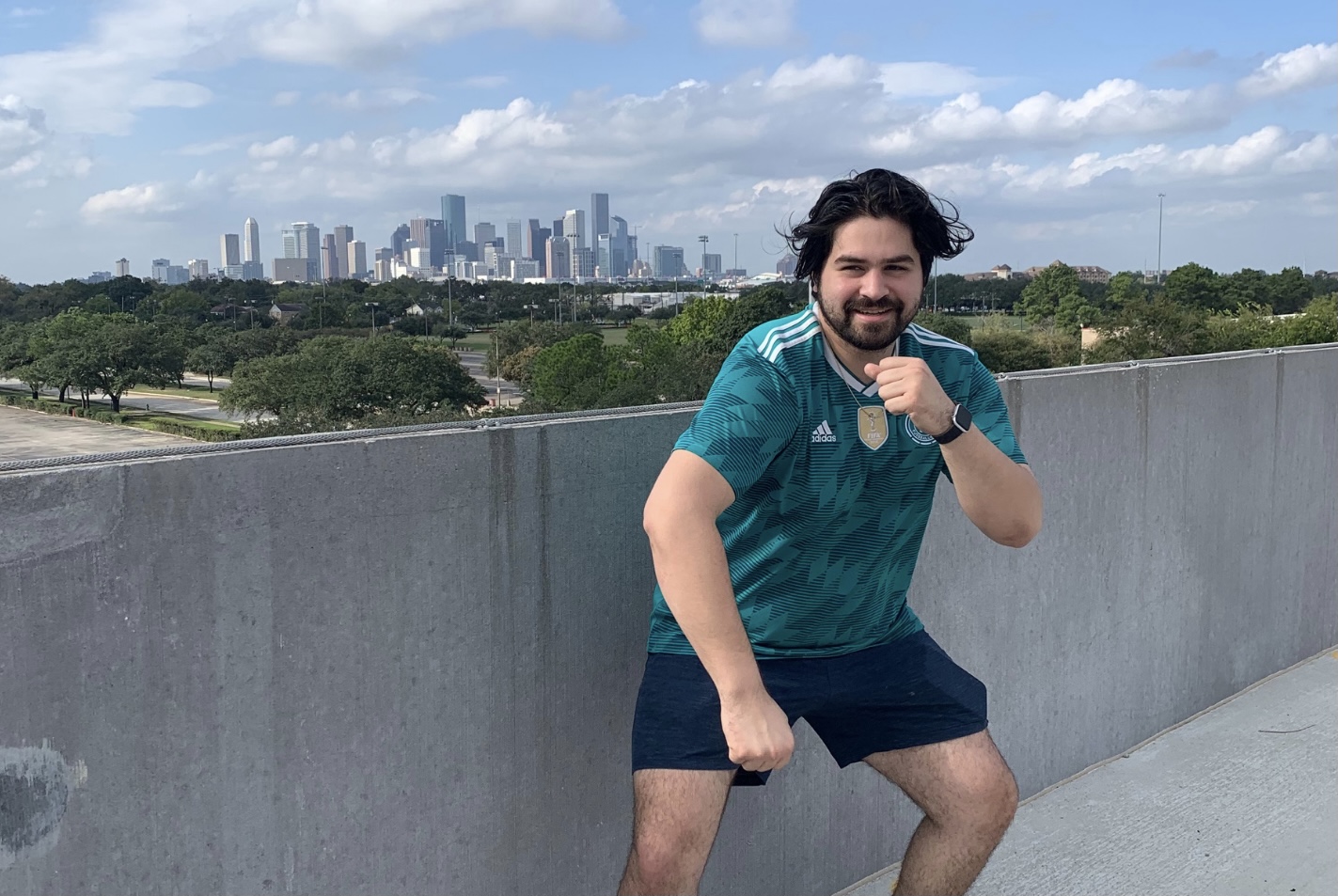 First, we have a new graphic designer, Garrett. Born and raised in Houston Texas, Garrett holds a B.F.A in Graphic Design from the University of Houston (Go Coogs). He aspires to help brands convey their authenticity by crafting compelling visuals.
Also joining our creative suite is our design intern, Diego. He'll be assisting the creative team with animations, graphics, and layout design for printed materials. Diego has an innate curiosity that spurs him to explore different creative mediums, something he hopes to also do while working at BrandExtract.
Eleanor is our new information architecture intern. Eleanor started taking courses with Nielsen Norman Group (NN/g) at the beginning of the pandemic. She enjoyed learning about UX so much, she decided to pursue it as a career. She also has a background in graphic design.
Across the office, we welcomed a new Senior Brand Manager, Aaron. Aron joins BE with over 20 years of experience working across a wide range of industries and roles. Be sure to ask him about his dad jokes, they're legendary.
Next up is our brand and strategy intern, Ian. Ian is a senior at the University of Texas' Stan Richards School of Advertising in Moody College. Growing up, Ian enjoyed playing sports and doodling, which led to an interest in photography and photoshop. He is eager to gain as much experience as possible while interning with us this summer.
Last, but certainly, not least, we welcomed a new digital marketing intern, Claire. Claire is our first fully-remote intern, zooming in all the way from New York's Adirondack Mountains. She has been working on building BE's ever-growing social media efforts as well as assisting in crafting content.
We couldn't be more excited to have all of these outstanding individuals join our team. Get to know them by reading the full story and exploring our bios.
Sharing Digital Marketing Expertise
This quarter, our Director of Digital Marketing, Chris Wilks, was featured in several articles on topics such as SEO, PPC, and content marketing.
Leigh Anne Bishop Talks ESG On The Oil and Gas Global Network Elevate Podcast
This past quarter, Web Strategist, Leigh Anne Bishop, was invited to speak about the power of ESG and what it can do to evolve your business on the latest Oil and Gas Global Network Elevate podcast.
Leigh Anne Bishop discussed how ESG is about more than energy transition or climate change, but also a business strategy for building sustainable businesses long-term. So if you're curious about the latest ESG trends and how ESG can help you manage risk, this podcast is for you.
Open Roles for Designers, Strategists, and More
We're growing at BrandExtract and we're looking to add to our team. We're working on some exciting projects and we're looking for hardworking, collaborative individuals who are passionate about making a difference. Check out our open roles