News
First Quarter Roundup: Teaching and Leading, New Team Members, and a New Website Launch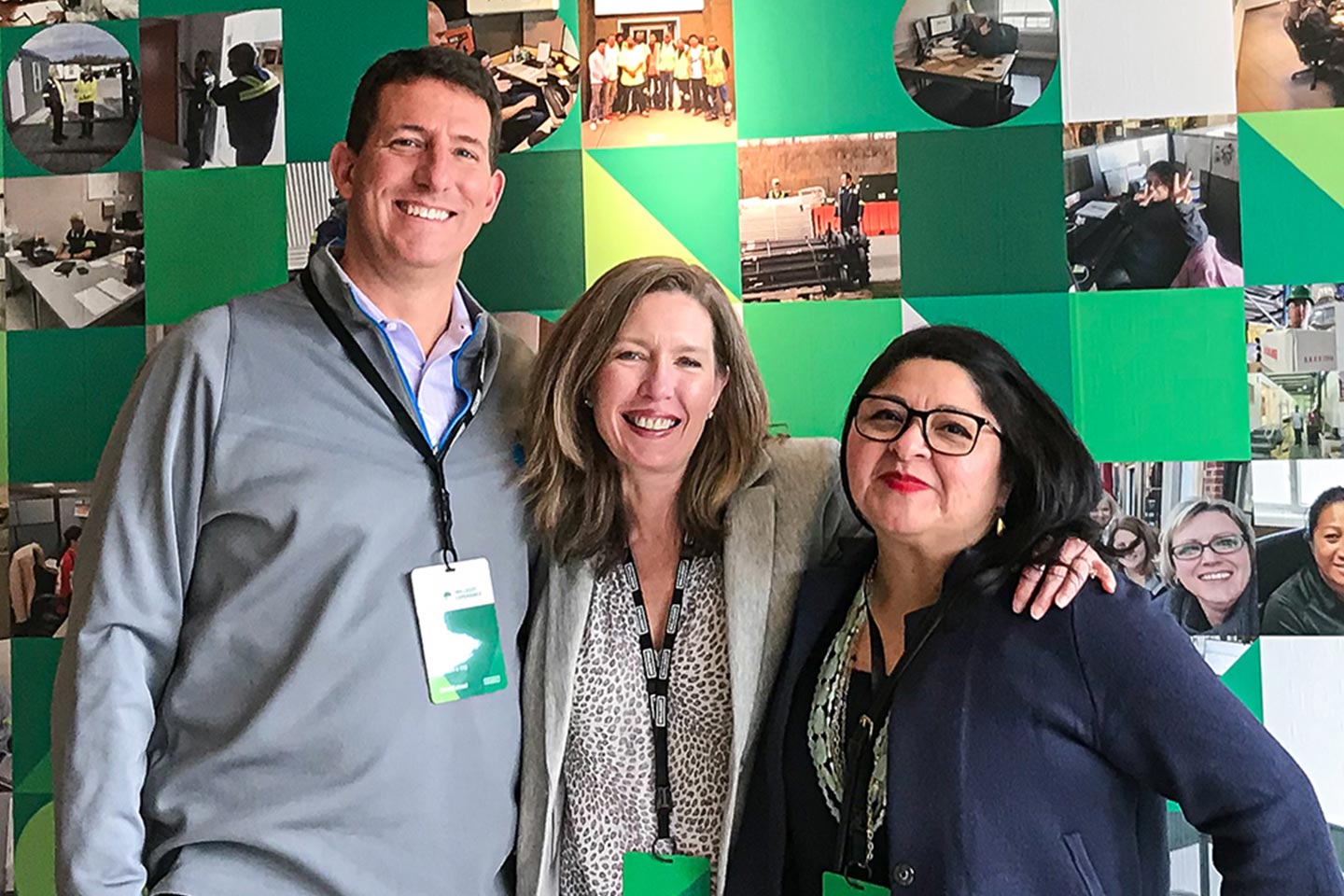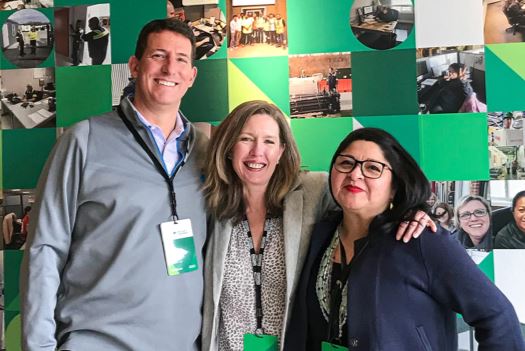 A new year. A new decade. It's been a wild start to 2020. Between speaking at industry events, attending national conferences, and welcoming new team members, our first quarter was jam-packed. This first quarter recap covers the following projects and more.
WillScot Sales Meeting in Phoenix, AZ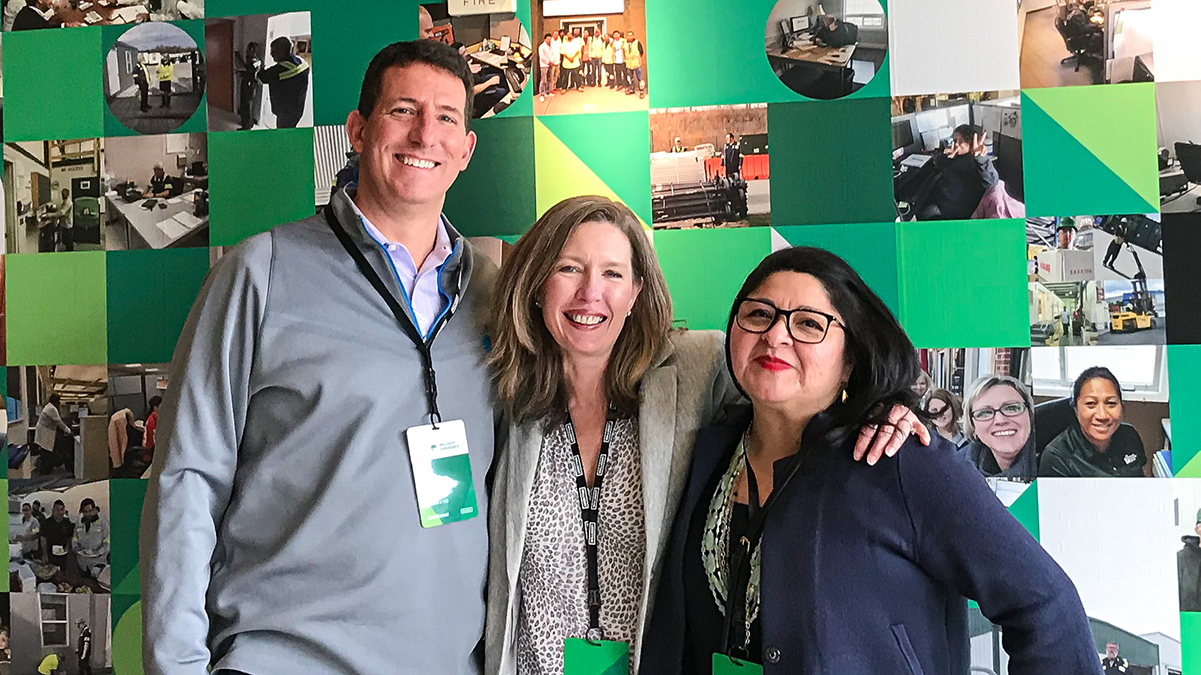 In January, WillScot held its 2020 sales meeting in Phoenix for approximately 600 sales associates and branch operations leaders. The annual event is a time for employees from across North America to come together and celebrate last year's performance, develop territory plans, receive training, and align around the strategy for the coming year.
BrandExtract helped to concept and plan the immersive experience. We developed the event theme and bring it to life through signage, videos, and activities throughout the event.
We handled the following items for the 2020 event:
Concept Development
Event Logo Creation
Signage Design and Production
Video Creation
Keynote Presentations Development
Onsite Event Setup
President and CEO, Bo Bothe, and Brand Strategist, Elizabeth Tindall, also presented the results of the voice-of-the-customer research to the WillScot team.
DRS Launches New Website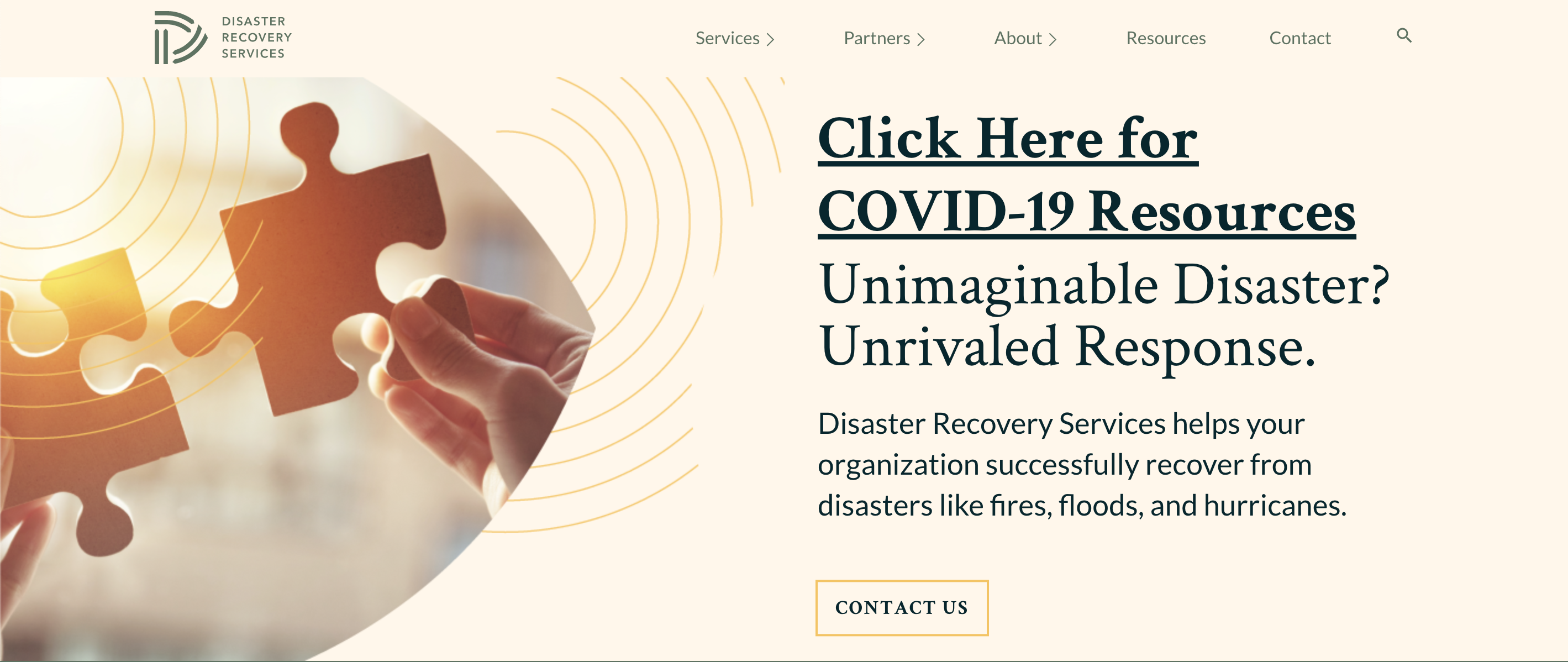 On February 18th, BrandExtract launched a new website for Disaster Recovery Services (DRS). DRS helps organizations successfully recover from disasters like fires, floods, and hurricanes.
DRS initially came to us hoping to update their online presence. They provided basic templates and images and, from there we built a new site in our proprietary CMS, SAM. We created the site structure, meta-descriptions, alt-text, copy, and the final design.
Bo Bothe Speaks at the University of Houston and SMPS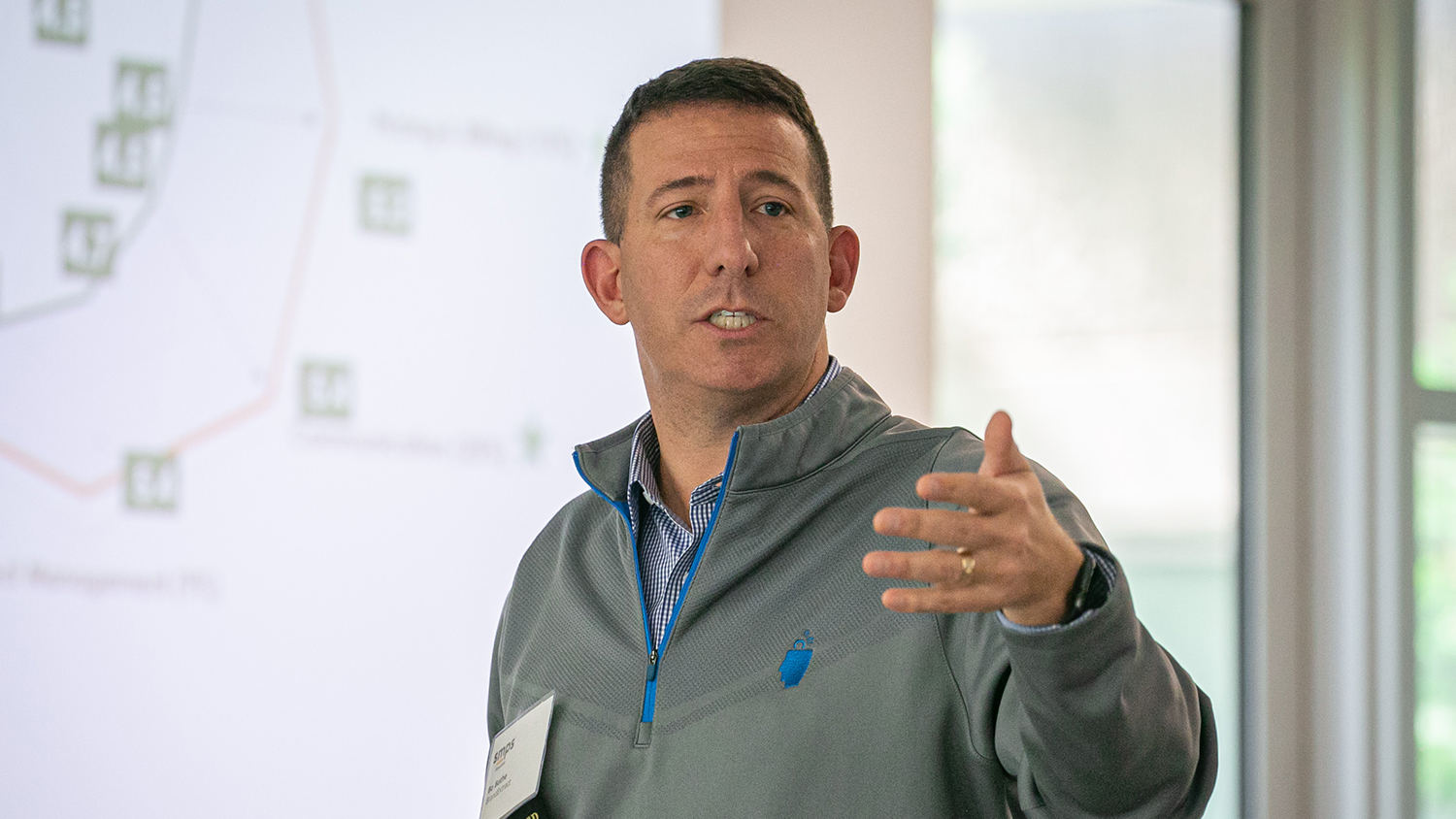 This quarter President and CEO, Bo Bothe, spoke at two events. First, on February 26th, Bo was invited by the University of Houston's Bauer Marketing Society to speak on the topic of brand belief.
"A brand is a person's gut-feel about a product, service or company," Bothe explained to a classroom full of MBA and MS students. "At a certain point, a brand is not what you say it is, but what they say it is," driving home the point that you don't own your brand, you can only manage it.
Then in March, Bo spoke at The Society for Marketing Professional Services (SMPS) professional development lunch. His presentation explained how brands can differentiate using data, how to define brand drivers that grow the business and how to create a culture that increases the value of your firm and drives loyalty.
He covered different models to help executives develop insights and actionable strategies, including how the CUBES framework can help speed up decision making, lead to greater profitability, and help brands inspire belief.
New Team Members: Nikki Ajmera and Aike Jamaluddin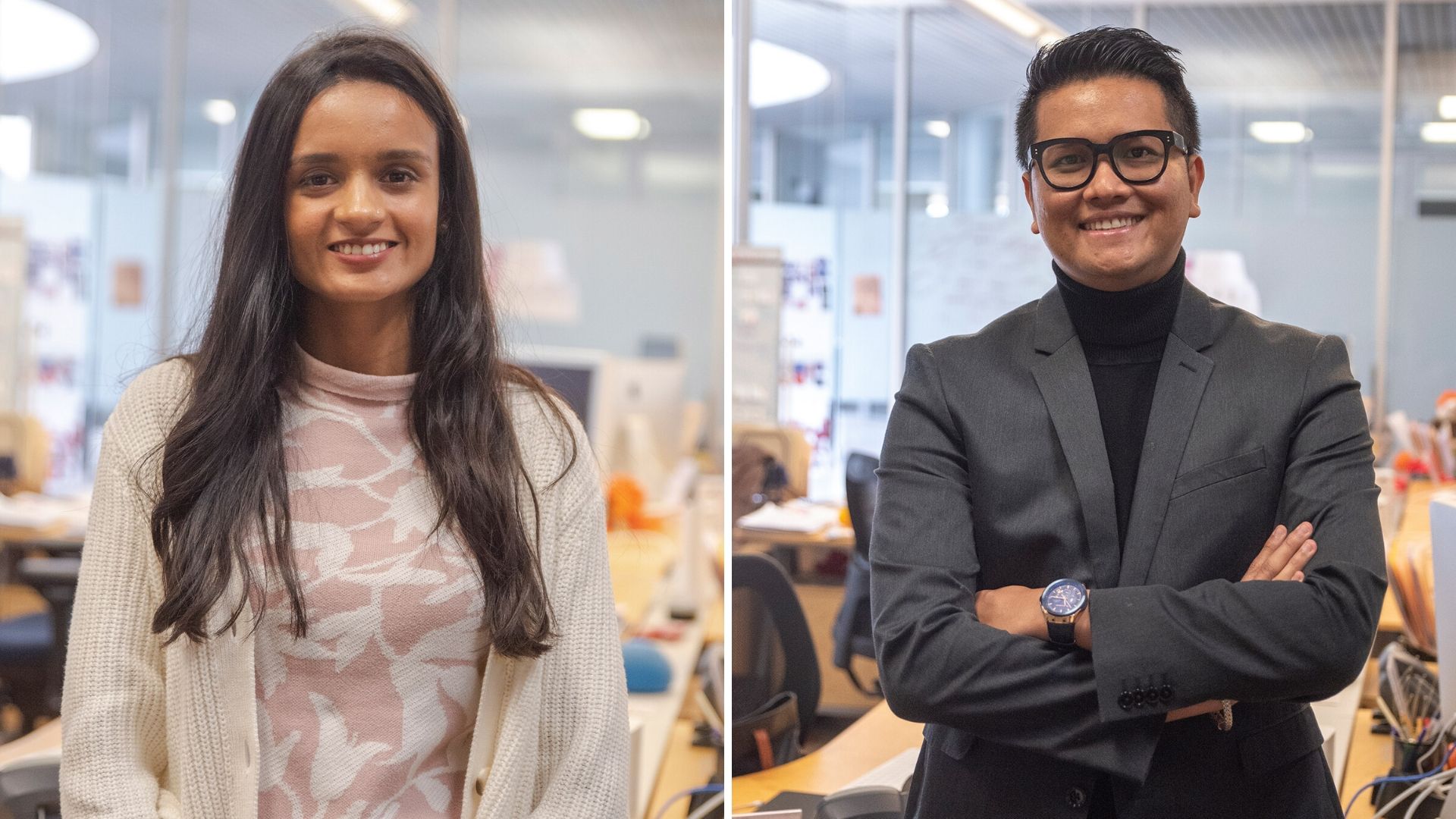 This quarter, we added two Senior Graphic Designers to our team: Nikki Ajmera and Aike Jamal.
Meet Nikki
Nikki Ajmera is originally from New Delhi, India. She earned her BFA from Pearl Academy in India and her MA in Graphic Design and Digital Media from the Academy of Art University in San Francisco, CA.
Most recently, she worked on several branding initiatives with Williams Sonoma. Nikki says she was drawn to BE for its approach to branding and culture. In her free time, she loves to travel and enjoys being outdoors, painting and learning new crafts.
Meet Aike
Originally from Kuala Lumpur, Malaysia, Aike decided to move to the US after studying architecture in college in Malaysia.
His first stop was in Los Angeles and then he moved down to Houston, where he earned his BA in Graphic Design from the University of Houston. He's now called Houston home for 20 years. Aike says he was attracted to BE's culture and high level of creativity.
In his free time, he loves watching movies with friends and playing chess, tennis, and ping pong. He is also an instructor for intermediate graphic design at the University of Houston.
The Growth Mindset: BE Team Attends ESG and Vue.js Conferences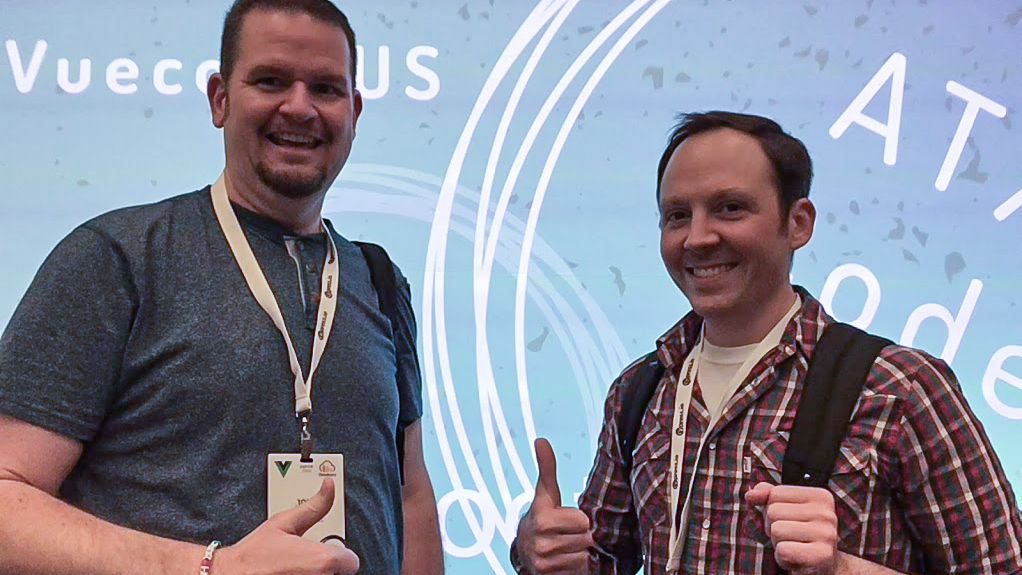 Here at BE, we are all the growth mindset, so any opportunity our team has to enhance our skills, we're all in. This quarter members of our team attended two conferences.

In early February, our developers John Lafitte and Steven Fippinger were in Austin, TX at VueConfUS, a tech conference focusing heavily on Vue.js, an open-source Javascript framework.
Then, on February 27th, Web Strategist, Leigh Anne Bishop, attended a conference at the University of Houston on Corporate Social Responsibility in the Energy Industry. Experts discussed how ESG is a business issue just as much as a social issue, learning that ESG reports are good for society and good for business.
Chris Wilks Speaks at H/IMA Show & Tell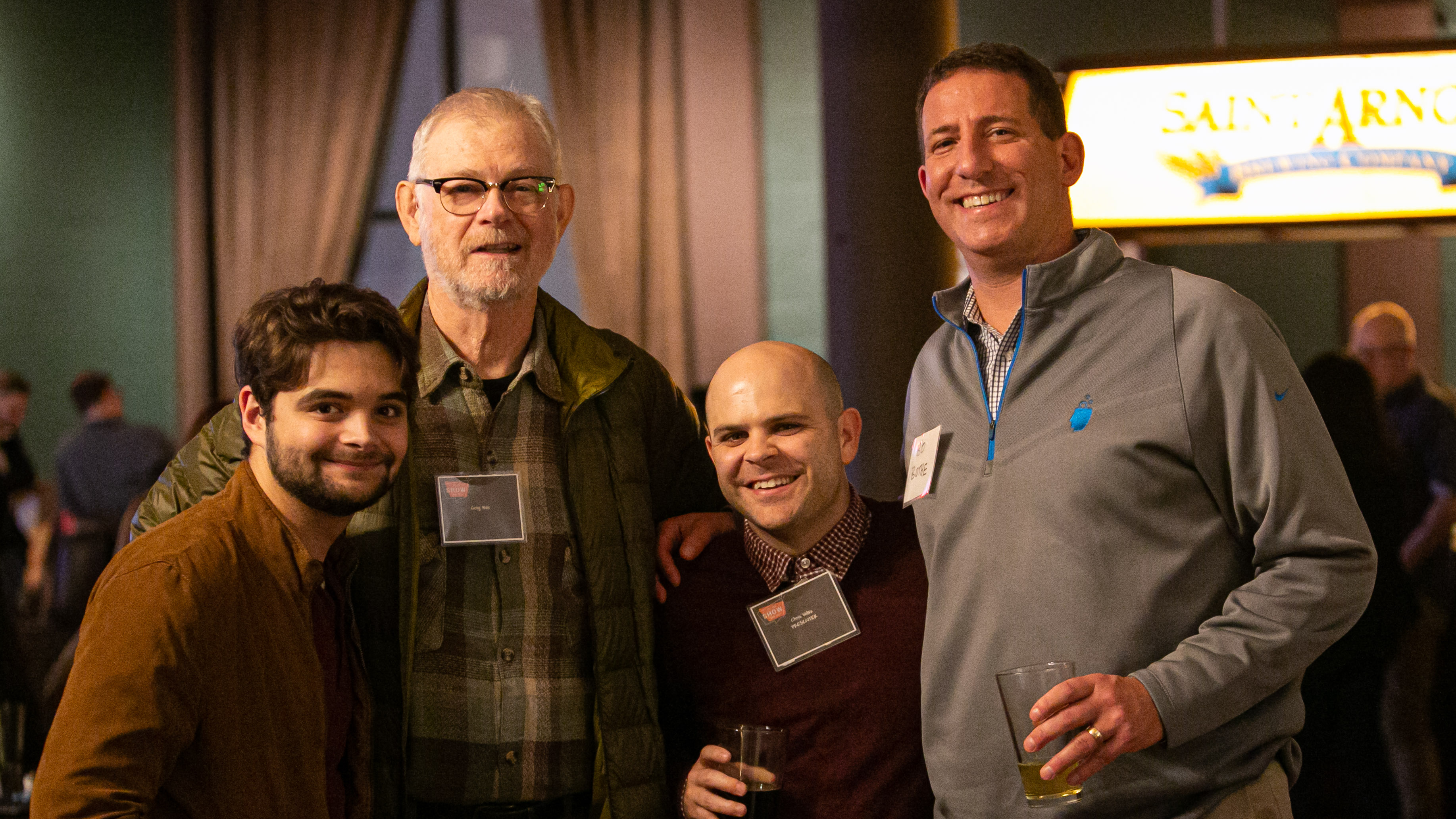 After multiple acquisitions and a rebrand, WillScot worked with our team to optimize their website to match their industry-leading position. Digital Content Strategist, Chris Wilks, presented our on Tuesday, February 11th at the Houston Interactive Marketing Association (H/IMA) Show & Tell at St. Arnold Brewing Co. in front of more than 70 other marketing professionals. The project was one of five selected to present.
Donovan Buck Featured in Business News Daily
Now, more than a year after GDPR implementation, some things are clearer while other questions remain. What have businesses learned and what remains unclear? VP of Software Engineering, Donovan Buck, shared his insight with Business News Daily on what businesses can expect from GDPR and other data privacy laws in 2020.
Bo Bothe Featured in Forbes
Commoditization is on the rise. With so many products and information available to consumers, differentiation is harder than ever. So how can brands continue to differentiate themselves? President and CEO, Bo Bothe, offers tips on how to beat commoditization and how brands can position themselves to stand out in his latest article with Forbes.
Looking Ahead
It's an unprecedented time for all of us. In typical BrandExtract fashion, we're making the best of things. Our goal at BrandExtract has always been to help our clients not only weather challenging situations but thrive.
Having navigated floods, hurricanes, and other unpredictable events during our history, we've quickly adapted to working remotely to ensure our team, clients, and community remain safe. As things move quickly, so do we.
As always, we remain committed to our core value of doing the right thing. That means doing everything we can for our team, clients, and community. We're all in.