Varel
---
See How We Turned Around a Manufacturer's Reputation and Gained Market Share
°
---
Overview
Varel International manufactures drill bits for the global oil and gas industry, as well as for the mining, industrial and construction drilling markets. As private equity began to heavily invest in the growth of this once small, private company, the time had come to also invest in a brand worthy of its expanding market presence.
Find out how we developed a robust brand to convey Varel's growing influence and market share, positioning them to successfully acquire another products company without diluting the strength of its own brand.
What We Did
Strategically positioned the company for growth
Enhanced brand reputation
Supported lead generation
How We Did It
Market research and brand audit
Refined customer messaging and framework
Developed communications and advertising programs and launched a new website
Challenge
Following the investment of a private equity group, Varel made a series of improvements to its core product portfolio. New manufacturing facilities were built and various engineering processes were updated or replaced.
Past operators that purchased Varel drill bits were less than satisfied, and the company struggled to make connections beyond its shrinking existing customer base. The manufacturer's marketing efforts focused on features and lacked a strong, cohesive image and branding breadth needed to support its new enterprises and technology investments.
The company also needed to develop a stronger reputation positioned around quality, performance and innovation to target a new tier of customers.
Strategy
We did an audit of Varel's brand touch points to assess key buyer decision criteria and influencing forces. Equipped with this insight, we crafted new messaging and repositioned the brand to convey new leadership and technology innovation benefits.
At the same time, we created an identity system for Varel's drill bits and ensured that all visual material supported the branding of each product. Sales teams received new talking points and case study proof points within pitch decks and marketing collateral.
Varel's sub-brands were consolidated under the Varel International Energy Services (VIES) brand, which would help serve oil and gas and downhole drilling companies with solutions.
Varel's new brand focuses on advanced proprietary technology that is driving the future of the drilling industry and solving customer challenges.
We successfully positioned Varel's reputation for the new product quality, helping the company transfer that brand equity across product lines over the course of our nearly decade-long client relationship.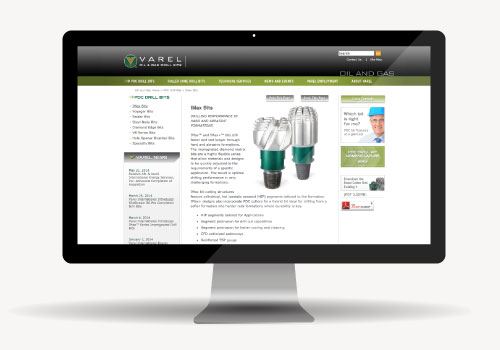 Impact
Varel's new brand helped the company gain recognition as a top-ranked competitor, nearly doubling in size. Once a small, private operation, Varel is now the world's largest independent supplier in the global oil and gas drill bit market.
BrandExtract is proud to have provided Varel's brand with the marketing and advertising support, as well as the tools, to remain relevant in the market and consistently deliver on its brand promise to customers.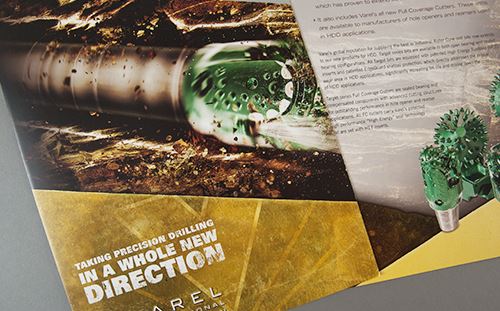 "The BrandExtract team was quick to learn the key drivers of our industry. I think BrandExtract's experience on both the B2B and B2C sides of marketing gives them an ability to think beyond the traditional methods and propose new ways to get our message across."

— Bill King
Marketing and Intellectual Property Director, Varel International
Related Work
DistributionNOW

Chemstations