Laura Ehrlich
Dir., Marketing Communications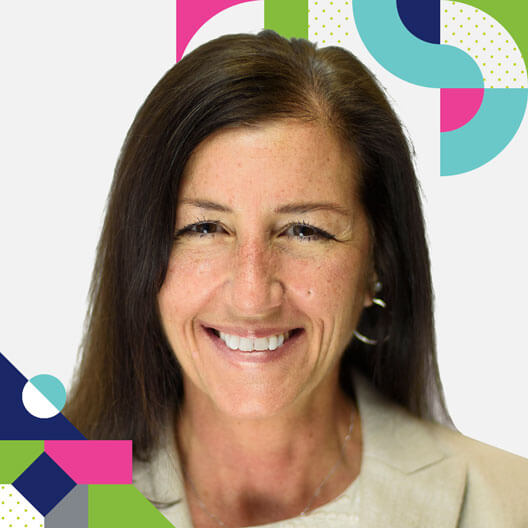 Theatre Patron, Horror Film Fanatic, Vegas Queen
Laura Ehrlich is a confident and enthusiastic 20-year corporate communications veteran with expertise in developing and driving strategic marketing programs. Whether she's eating all the bacon at a Vegas buffet or building an award-winning brand strategy, there's no challenge Laura can't tackle. Laura is also a massive fan of horror movies but don't let that scare you, she is always good for a laugh, and ready to support the team at a moment's notice.
I am driven to provide my clients with the best brand experience, inspire belief, motivate engagement, and build long-term trusting relationships. I believe it is important to put my all into delivering a quality product, but it's equally important to ensure my customers get all they want out of it.
Laura has a proven ability to lead and motivate a team, manage multi-million-dollar budgets, and launch successful marketing campaigns for both national and global organizations in a variety of industries. And she's got the heavy metal to show for it: BMA Lanterns, Golden Quills, Silver Anvil, Excalibur and ACE Awards. Her expertise in strategy has benefited an award-winning portfolio of clients, including Minute Maid, TeleCheck, Mother's Cookies, Sercel, Fisher HealthCare, MicroTesla and Tesco. At BrandExtract, she applies her experience in developing creative campaigns to help elevate our clients' brands and drive their bottom lines.

For Laura, her #1 favorite aspect of BE is the culture. "This is my family away from my family," she says. "But the company still runs as a business – a smart business. I love that the partners are transparent with the employees; we share in the 'ownership' of the company's success."
A self-described "USAF brat," Laura was born in San Antonio and attended five different schools around the country before stabilizing in Canyon Lake when her father retired from LAFB. When she's not helping our clients' create, transform and grow, you can find Laura wearing out the jogging trail, attending musical theatre productions (she's seen Phantom of the Opera 11 times), watching horror films or trying to take down Las Vegas. Though she started out in college as a Drama major, she claims she's never seen Gone with the Wind or Casablanca.
Education
BS in Journalism, Texas A&M University
Awards
Organizations
AMA Houston Member

BMA Houston Member

IABC Houston Member