Reshma Solanki
Senior Designer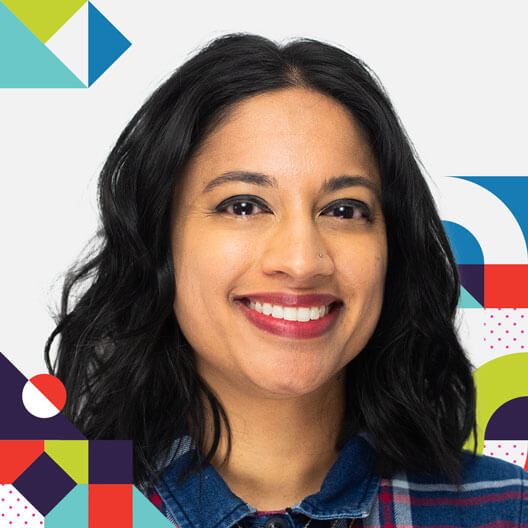 Determined Designer, Pun Enthusiast, Bravo Buff
Designing to meet the particular specifications of a project is always a challenge, but it's one that Reshma relishes. Her brightest ideas come to fruition when faced with tricky constraints, allowing her to wow clients with fresh concepts that push the envelope and take their brand to the next level.
Limitations are what make us creative. I love working within boundaries to make something that exceeds expectations.
With a keen eye for visual consistency, Reshma is a master of assembling the right pieces together to catch the attention of an audience. She loves the transformation of an abstract idea into a concrete product, and then watching the finished product take on a life of its own.
Reshma graduated from the University of Texas after studying marketing, a skill she immediately put to use in freelance, in-house and agency roles. After a few years working closely with designers, she developed a passion for it herself and began self-teaching and practicing with freelance non-profit clients.
Reshma went on to work in design roles for organizations ranging from museums to real estate businesses before landing at BrandExtract. She's now a seasoned designer with over a decade of experience bringing ideas to life to inspire belief in brands, and enjoys collaborating with an expert team of fellow designers to come up with some truly stellar ideas.
Outside the office, Reshma can often be found baking or watching Bravo to keep up with the hottest pop culture. She also stays busy enjoying time with her husband and two young children.
Education
B.A. in Marketing, University of Texas