Catherine Sdao
Strategy Consultant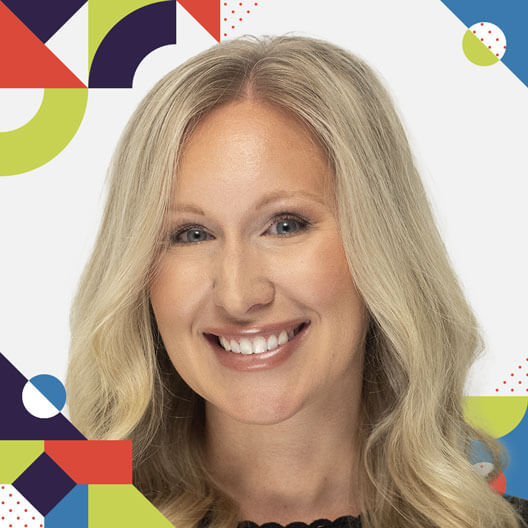 True Texan, Dog Mom, Resourceful All-Rounder
Fueled by a passion for building relationships, Catherine ensures her clients are in good hands by prioritizing their goals and delivering results. Her commitment to clear communication, integrity and quality work keeps projects on schedule and on target, no matter the scope.
I love when a brainstorm leads you down a rabbit hole of ideas—and results in a creative breakthrough solution.
With more than 13 years of marketing and communications experience, Catherine's skills span brand development and management, audience research, communications strategy, community engagement, graphic design, creative direction and much more. Connecting it all is a knack for learning on the fly and making the most out of limited timelines and resources.
Catherine embraces challenges as opportunities for growth, and is adept at leading a team through the research and execution of innovative strategies. She has a lead-from-the-trenches attitude, and is known to adopt resourceful tactics in order to get things done.
At BrandExtract, Catherine values the wealth of experience and specialized knowledge that the team brings to the table. She relishes the opportunity to grow in her role as she learns from others and offers her own expertise.
A 6th-generation Texan born and raised in Houston, Catherine adores her city. In her spare time you can find Catherine taking a workout class, watching her beloved Astros and Buffalo Bills, volunteering with Dress for Success, creating a masterpiece in her mother's pottery studio, playing with her pup Harold, or heading to the Hill Country for a relaxing weekend.
Education
B.A. in Mass Communication, Texas State University
Organizations
Volunteer, Dress for Success
Sustainer, Junior League of Houston