Kathy Prince
Manager, Creative Production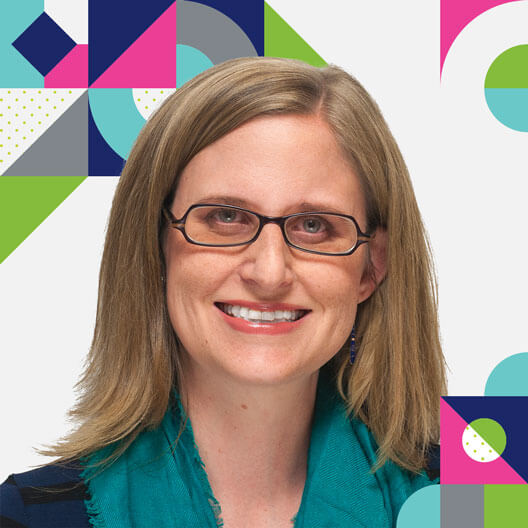 Camping Enthusiast, Wine-Taster, Art Collector
When Kathy sets out to get something done, she gets it done. This deadline-oriented designer prides herself on consistency and her ability to follow through. Kathy has a vibrant personality and helpful disposition, which she uses to help our team and clients design new and exciting brands. You can always count on Kathy to be there whether it's supporting the team on projects or bringing the laughs at beer:30.
Design isn't always glamorous and often comes with creative constraints, but I believe you should always proudly stand by your work – no matter what.
Kathy Prince joined the BrandExtract team as a Designer with the merger of Fisher Creative. Since then, she has helped to expand and grow our clients' brand presence. She oversees our print production process and teaches new tips and tricks to her team.
Kathy admires the structure behind graphic design, including the buildable nature of layers and usability of the final product. She believes the Houston design community offers unique appeal for its advancements in creative work for the B2B realm.
A native of Longview, TX, Kathy enjoys hiking and collecting artwork. As a mother of two, she is actively involved in her boys' lives. She loves being a Cub Scout den leader and has mastered the art of camping in zero-degree weather, although, she still prefers a beach with a coconut drink in hand. Fun fact: She prefers savory over sweet foods.
Education
BFA in Communication Design, University of North Texas
Organizations
AIGA Member

Art Directors Club of Houston, Former Board Member