Amy Kubie
Sr. Digital Project Manager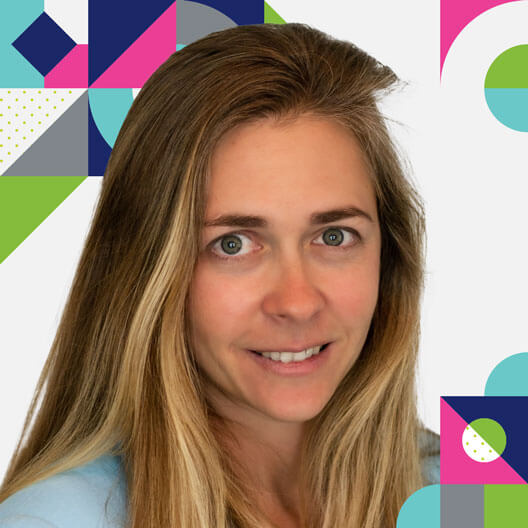 Jetsetter, Shutterbug, Sailor
Whether it's at sea or in the midst of complex projects, Amy excels at navigating stormy waters. Her knack for planning and organization keeps her team laser-focused on the task at hand, making sense out of the chaos of deadlines and spreadsheets.
My passion is rooted in creating meaningful digital experiences for people.
With nearly a decade of project management experience, Amy has guided teams through countless campaign launches in the brand loyalty and cause marketing spaces. Her masterful skill in managing digital experiences keeps an eye on the major goals of any project, and makes sure all the pieces are in place to accomplish them.
At BrandExtract, Amy focuses on the ways her passion can help brands reach audiences in meaningful ways. From discovery to execution, Amy loves to wrap her mind around a problem and tackle it with careful planning and precision.
Above all else, Amy is fascinated by the ways people are drawn to incentives and make decisions in digital spaces. She's inspired by technology's ability to impact lives for the better, using that drive to help create experiences that meet goals and fulfill users' needs.
Amy operates out of Charleston, SC, where she competes in sailing regattas with a small team (and a boat that she helped brand). She is also a boutique photographer who specializes in lifestyle portraiture and heirloom-quality artwork for the modern family.
Education
B.S. in Economics, College of Charleston
Minors in Math and Studio Art (Photography)
Project Management Professional (PMP) Certified