Edward Hernandez
Program Management Coordinator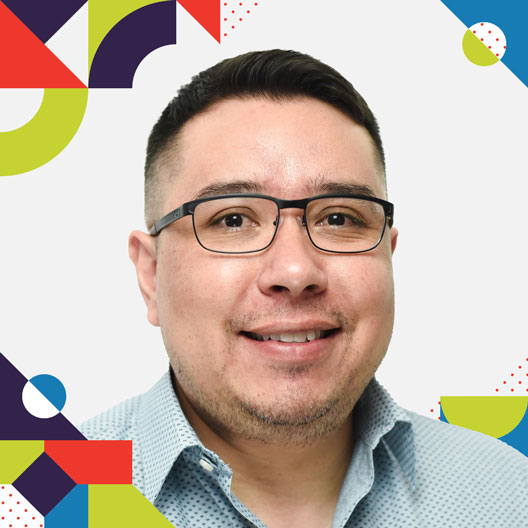 Veteran, Self-starter, Project Management Pro
Edward is a natural explorer. For him, the creative process is an exercise in discovery and learning about the diverse ideas that coalesce into a beautiful end result. From brainstorming to production, Edward facilitates the teamwork needed to make a project prosper.
Take core elements of a brand and, together, create a unique voice and identity that represents their values.
After serving in the Navy, Edward's first exposure to branding came while working at a printing business. There, he reveled in the process of bringing brands to life through collaborative design and messaging.
Through online courses and independent practice, Edward built skills in graphic design and project management, gaining a mastery over guiding teams to successful brand launches. His career led him to lead digital sales and marketing for ErgoGenesis, where he helped tell engaging brand stories to a national audience.
Edward's 22 years of experience managing projects have equipped him to excel at leading a team to success. He thrives while bringing talented teams together to solve a problem, and is always hungry to learn from others. Edward is most in his element when his teams are aligned and clicking, working seamlessly to bring projects together.
Edward lives in College Station, Texas. Outside the office, Edward loves spending time with his daughter, Kadence, with whom he enjoys spending time outdoors and exploring state parks around Texas. A Navy man through and through, he feels most at home while relaxing on the water.
Education
Design - Westwood College
Google Analytics Beginner's Course

Awards
2012 VIVA Award Recipient- College Station Rotary Club
Organizations