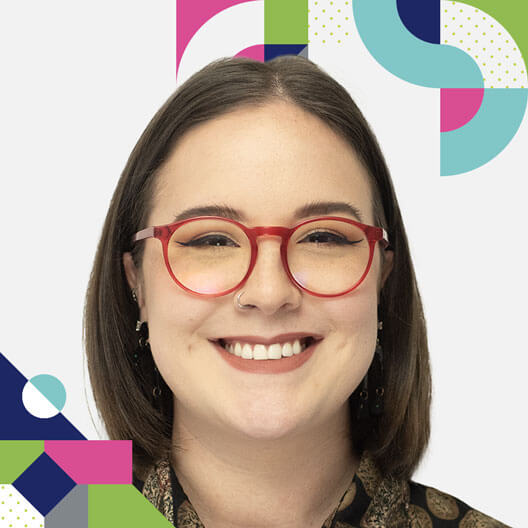 VR Voyager, Music Maniac, Creative Catalyst
When approaching any new project, Haley is always ready and excited to jump into the thick of the creative process. She finds satisfaction taking disparate threads of ideas and honing them into a creative concept that surprises and delights.
Getting chosen to mold people's thoughts and ideas into something tangible for the outside world to view and enjoy is such a fulfilling, powerful experience as a designer.
A former BrandExtract intern, Haley fell in love with graphic design while studying at the University of Houston's Block program, where she discovered a passion for branding design and all its components. From typography to color theory, Haley is fascinated with the detailed creative decisions that make a brand shine.
Always looking for the next frontier of design, Haley's recent interests include 3D printing and virtual reality. She's interested in the ways they can push art to new levels and is hoping to expand her own creative abilities through new technologies.
Haley is a real asset in any brainstorm, and thrives when she can freely experiment with different ideas to see what works best. She tries to take an empathetic approach to all of her work, building experiences that balance the project goals with the audience's needs.
When she's not drawing or designing, Haley loves to keep up with the latest releases of her favorite bands, and is always looking to discover new types of music to enjoy. She also enjoys spending time with her cat, Miss Mack, and exercising.
Education
BFA in Graphic Design, University of Houston
Awards
University of Houston Graphic Alumni Partnership Scholarship

University of Houston School of Art Student Project Grant
Organizations
American Institute of Graphic Arts