BrandExtract on a Mission to Make Believers with Brand Update
January 13, 2015
---
HOUSTON — Brand experience firm, BrandExtract, LLC., launched a brand update to reflect the company's evolution and expanded capabilities over the past decade. The updated brand more accurately captures the full scope of BrandExtract's mission to help companies create, transform and grow.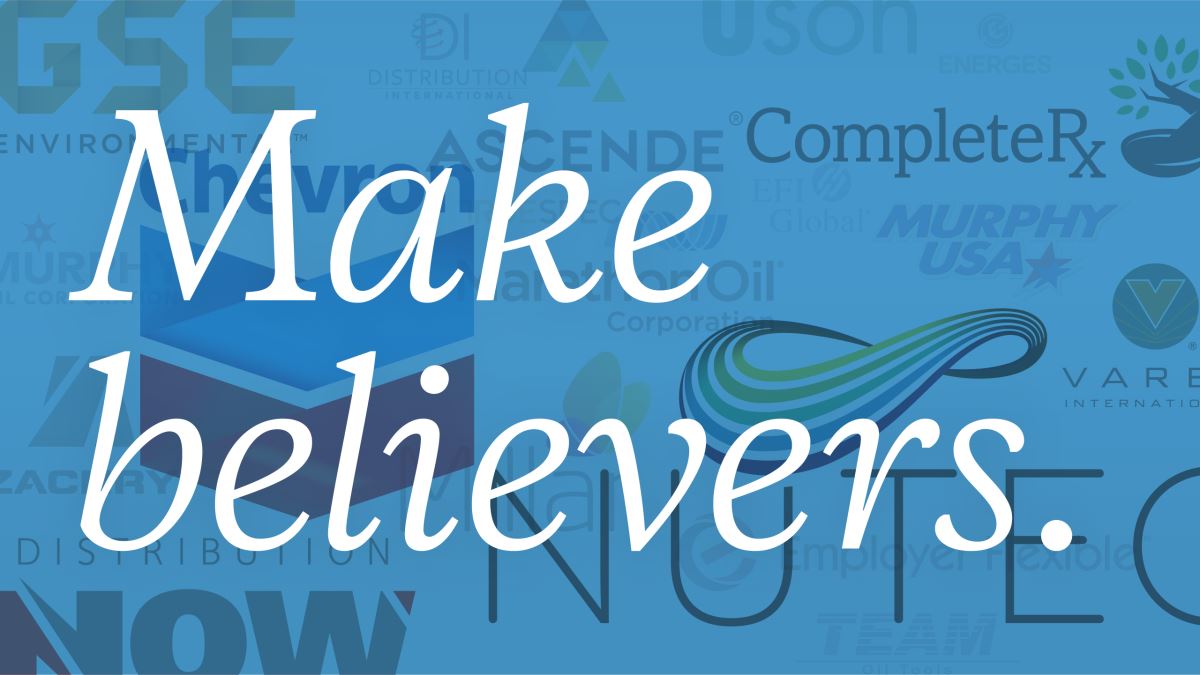 The firm's new positioning intentionally contrasts BrandExtract's holistic strategy with the outdated, yet common viewpoint that confuses individual components or design elements with the brand itself. Already operating on a national scale, BrandExtract's comprehensive perspective differentiates the agency from local competitors, attracting top tier talent and expanding the company's potential marketplace.
The refined brand promise, "Make Believers," articulates the firm's passion for establishing buy-in, fostering cultural alignment and developing relevant brand identities that create momentum for overcoming market challenges and accelerate companies poised for growth.
"Our intent is always to make our clients' companies more valuable," says Bo Bothe, President and CEO of BrandExtract.
"A strong brand gives leaders the ability to act on their vision and provides the tools and resources to move a company forward. It simplifies priorities and gets rid of distractions. At the end of the day, a solid brand strategy leads to better internal processes and training, confidence that you are spending on the right things, and the ability to express the full value of your company. Our updated brand makes these less tangible benefits more solid."
Since its inception as Houston's first dedicated brand consultancy, BrandExtract has educated business leaders about the power of their brands and how they can be developed as strategic assets.
"Our updated brand reflects our own expertise, not only in the way we speak about our company and present ourselves visually, but also down to the tactical level," says Sean Burnett, Chief Operating Officer of BrandExtract.
"We specialize in building brand experiences that dramatically improve the ways our clients reach and interact with their customers, from entire sales processes to mobile-friendly websites. We wanted to upgrade our brand to be consistent with the quality of work we are delivering in the marketplace."